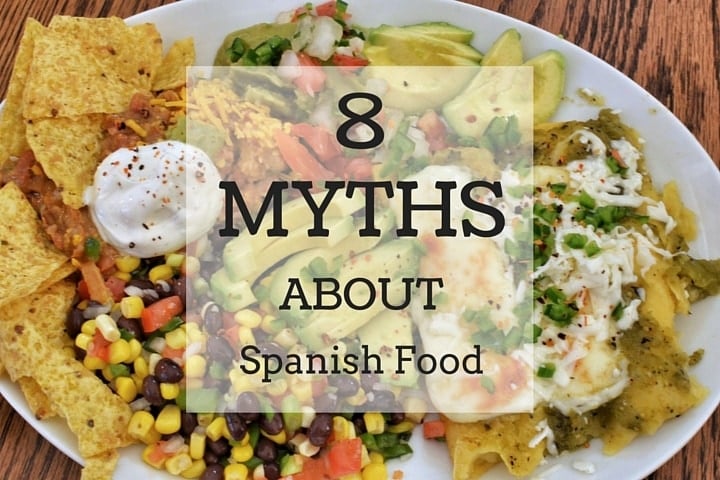 Spicy chilis, thin tortillas, and ever-flowing sangria... these are things that you will NOT find in Spain. Or at least not without hunting them out.
Stereotypes about Spanish food run just as deep as those quintessentially "Spanish" images of bull fighters and flamenco dancers. But like those fanciful characters, Spanish cuisine is much different in day-to-day life here than the rumors would have you believe.
These eight myths about Spanish food will totally change the way you think about eating in Spain. And I have to admit, before moving here I was guilty of believing some of these stereotypes too!
1. Spanish Food Is Spicy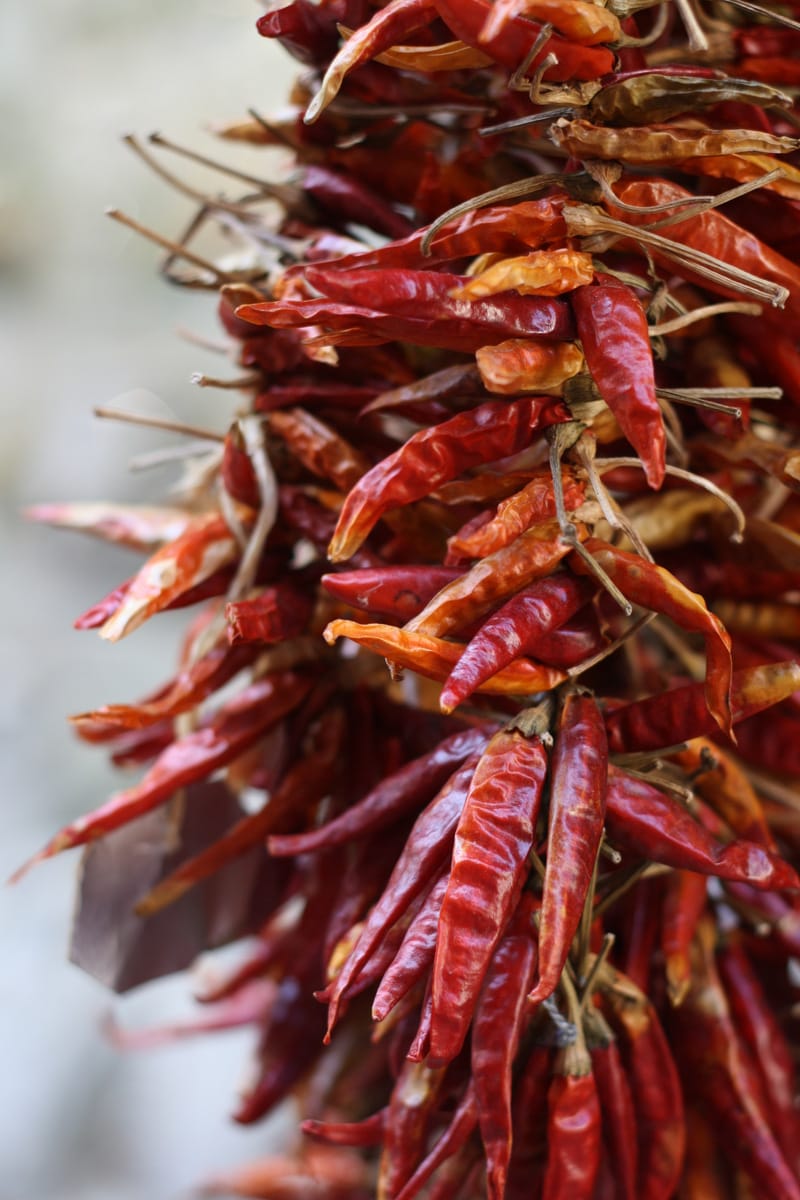 Although Spain and Mexico speak the same language, that is as far as the similarities go when it comes to cuisine (much to my taco-loving chagrin!). That means there are no enchiladas, no burritos, no refried beans and definitely no hot sauce.
There are only two things that this spice-loving southerner has found in all of Spain that are actually spicy: hot paprika-spiced chorizo from the region of León and spicy gulas, imitation baby eels that have been sautéed in garlic and dried, whole cayenne peppers.
2. People Eat Tapas Everyday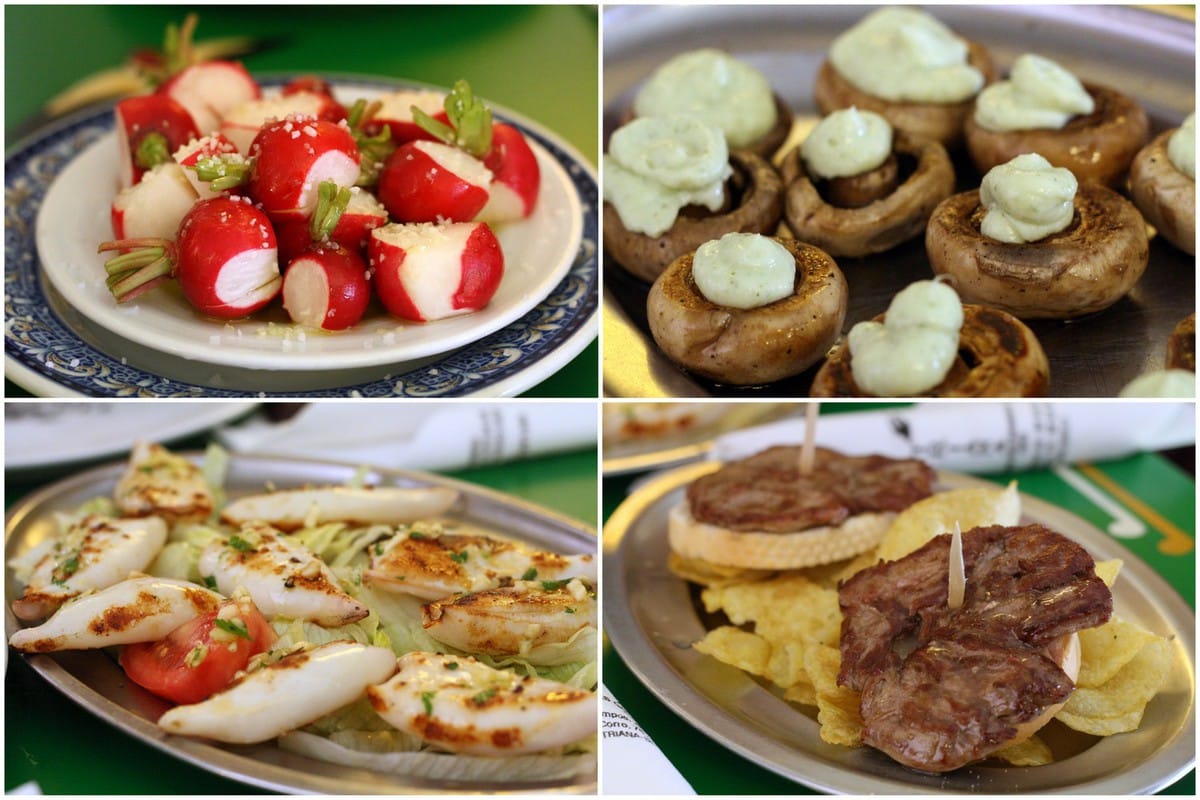 Tapas are perhaps Spain's most famous food. The irony of that is that tapas are not one specific food at all! Instead, tapas refers to almost any type of Spanish food that is served in a very small portion, and also the overall act of going out in a group and sharing food. These little morsels often accompany a glass of wine or an equally mini glass of beer called a caña.
While going out for tapas is extremely popular in some regions of Spain (such as Granada in the south, Bilbao or San Sebastian in the north and León in the northwest), in many cities it is much more common to share larger dishes called raciónes. Whether sitting at a table or standing at the bar, many people order and handful of these bigger plates to share family style when going out for dinner.
And at home people almost never serve tapas. Unless it is a big family holiday, home cooked meals are either two course affairs or family style shared plates. While holiday meals usually begin with an hour or so of appetizers, they are refered to as aperitivos, not tapas.
3. Sangria Is Super Popular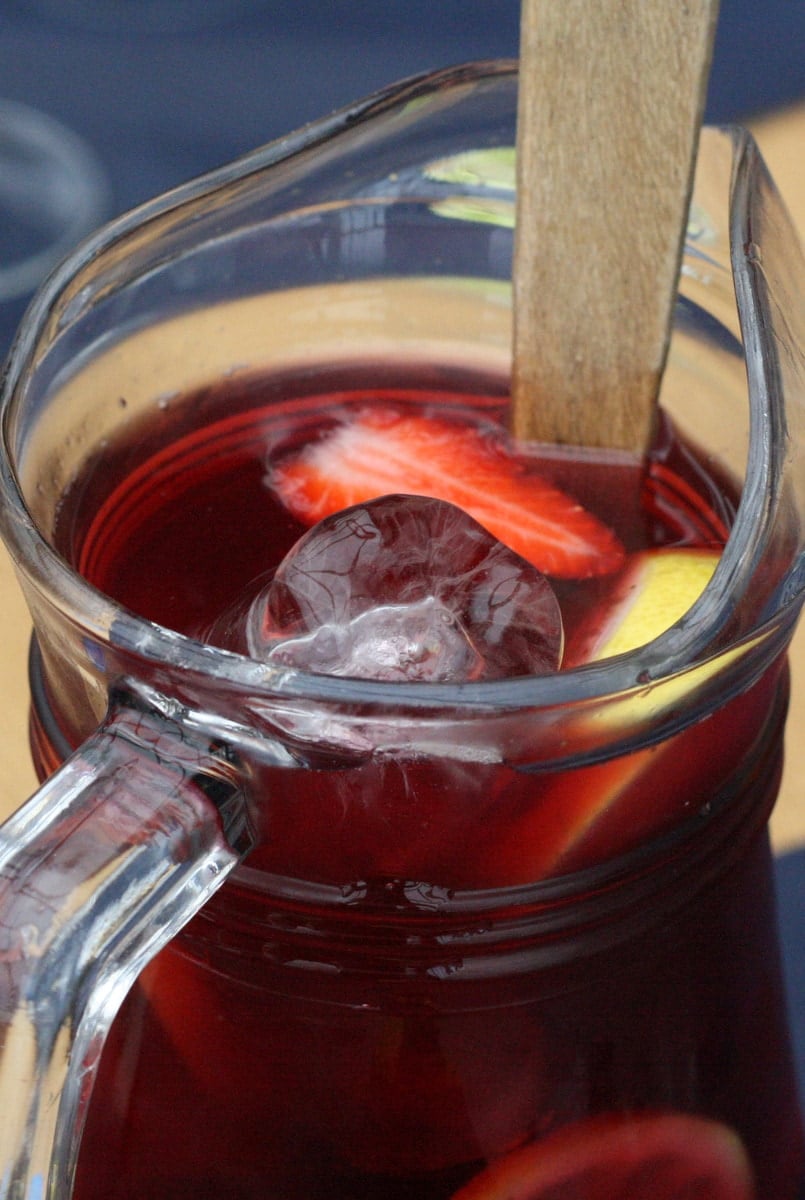 Despite its fame as a Spanish specialty, sangria is a beverage reserved almost entirely for tourists here. Ultra touristy beaches are speckled with restaurants and bars ladling out liters of the sweetened wine and fruit drink. But venture from the tourist zones and sangria starts disappearing from the menu.
Instead Spaniards tend to go for a tinto de verano (in southern Spain) or a calimocho (in northern Spain). They are both like a simplified version of sangria sans the floating fruit. A tinto de verano is made by mixing red wine with lemon soda and a calimocho mixes red wine with Coke.
If you must make sangria, however, at least make it the right way!
4. Spanish Wine Is Just Okay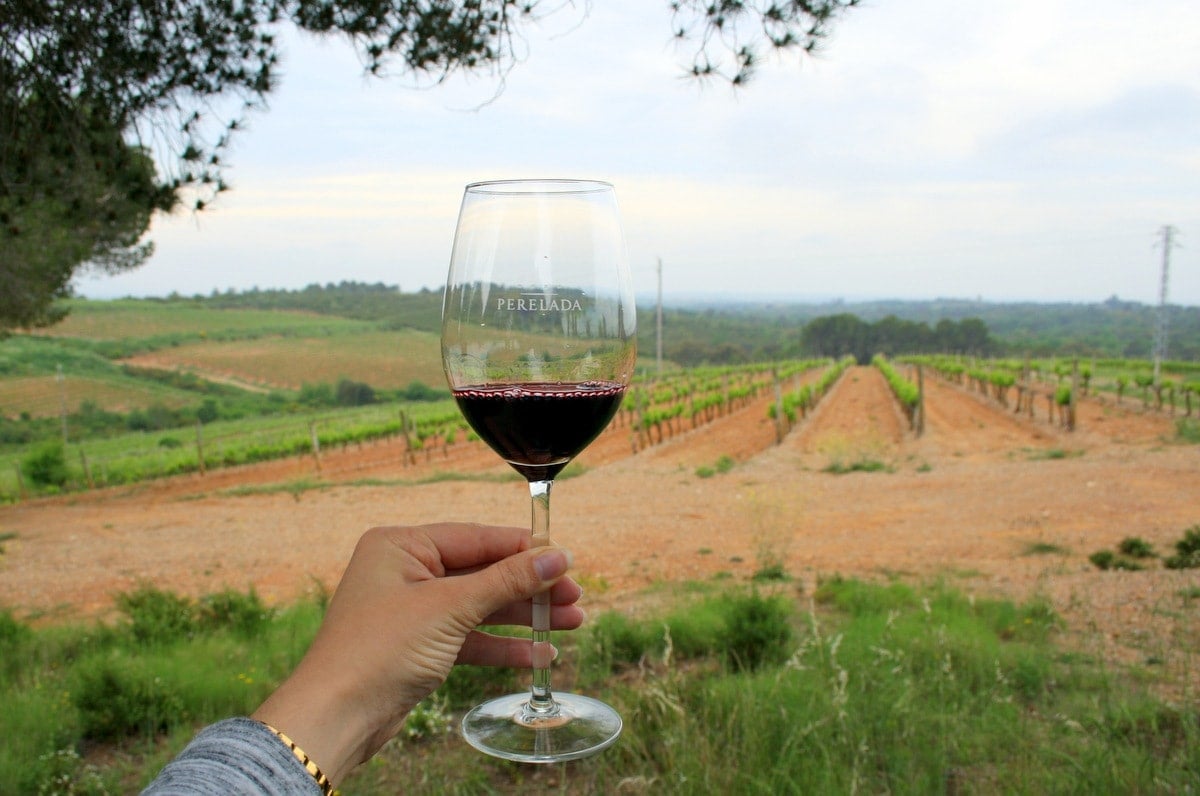 If it was any good, why would Spain be more famous for mixing their wine with soda and fruit than savoring it on its own? I'd argue it is because Spain is notoriously bad at marketing the wonders of their national cuisine internationally.
Spain is the largest wine producer in the world. It also sells that wine for less, on average, than any other major wine producing country. Much of Spain's grape harvest is sold to bottlers in France, Italy and Germany where those Spanish grapes are sold under foreign labels for a much higher price.
The wine that is bottled in Spain is made from many of the same varietals that are sold abroad, but because the harvest in Spain is so abundant prices are often pushed even lower. That means you can get excellent wine (with 90+ point ratings from the infamous wine critic Parker) for a serious bargain, less than 15€ in many cases!
5. Tortillas Have Something to do with Flour or Corn
To make a Spanish tortilla you won't need flour or corn or any other type of grain for that matter. In Spain, tortillas more closely resemble a breakfast omelet than anything you'd find at a Mexican restaurant.
Tortilla in Spanish effectively means "egg patty." By and large the most popular type of tortilla in Spain is made with fried potatoes and onions squished together with beaten eggs and cooked in a saucepan until the exterior is golden brown and the interior is delightfully juicy and slightly runny.
Another popular tortilla in Spain is what is called a tortilla francesa, a French Omelet. Beaten eggs are poured onto a hot griddle to form a thick sheet of egg. That sheet is fold into thirds and often served for dinner or in a sandwich.
6. Paella is a Seafood Dish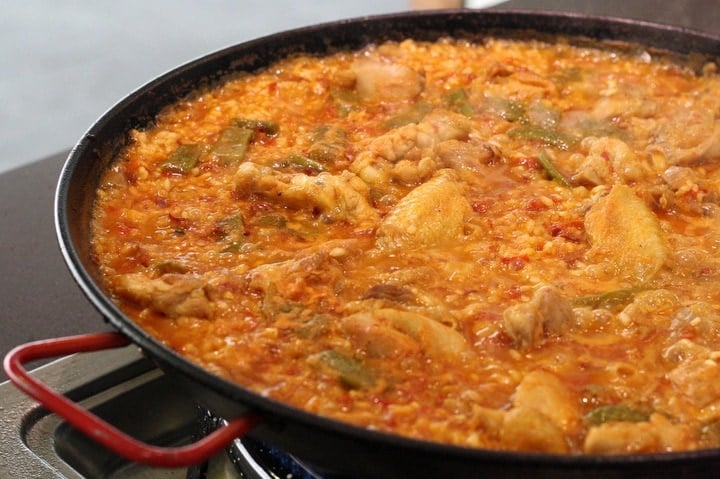 While paella, the popular Spanish rice dish, is often made using shrimp, clams, scallops and fish, traditional paella is completely seafood free. With abominations in the name of paella popping up across the globe, paella makers in the dish's hometown of Valencia, Spain sought to set the record straight last year.
After polling more than 200 restaurants, six of the region's top chefs and countless emailed-in recipes from Valencians, researchers defined the traditional paella recipe to include snails, rabbit, chicken, tomato, peas, salt, saffron and olive oil.
That being said, I still love a good seafood-packed Spanish rice... even if it does feel a bit inauthentic calling it a paella.
7. Tapas are Free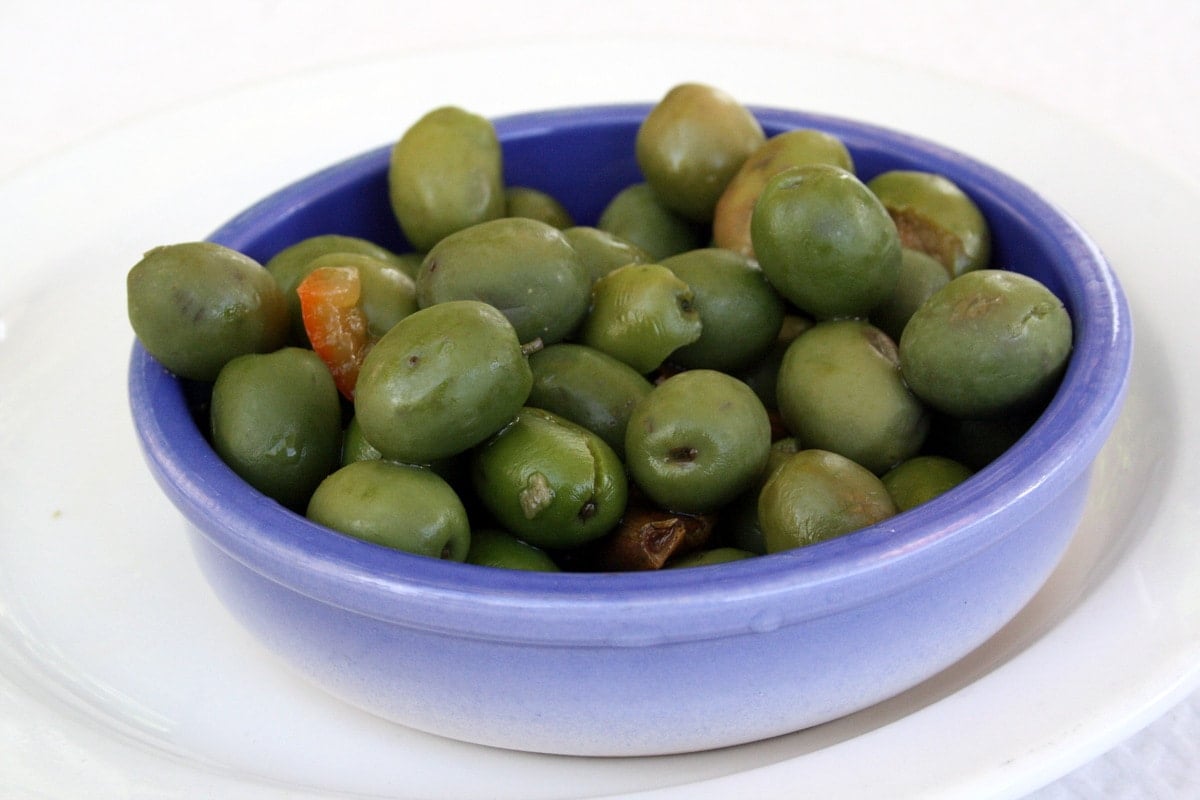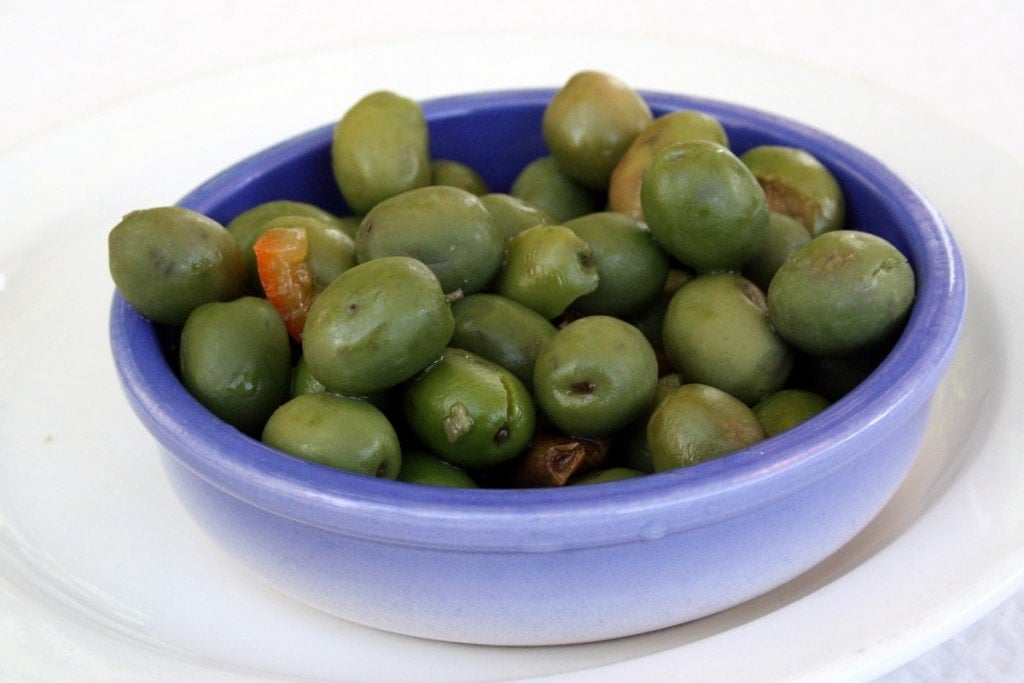 If it sounds too good to be true, that's because in most cities across Spain it is. A few places (Granada, for example) are famous for the large, filling and delicious tapas that most restaurants give out free when you order a drink.
But that free food bonanza is just a fantasy throughout most of the country. While almost every Spanish restaurant will serve you something to snack on with your drink, more often then not that free snack is nothing more than a bowl of potato chips, olives or a slice of cheese.
8. Vegetables Are Everywhere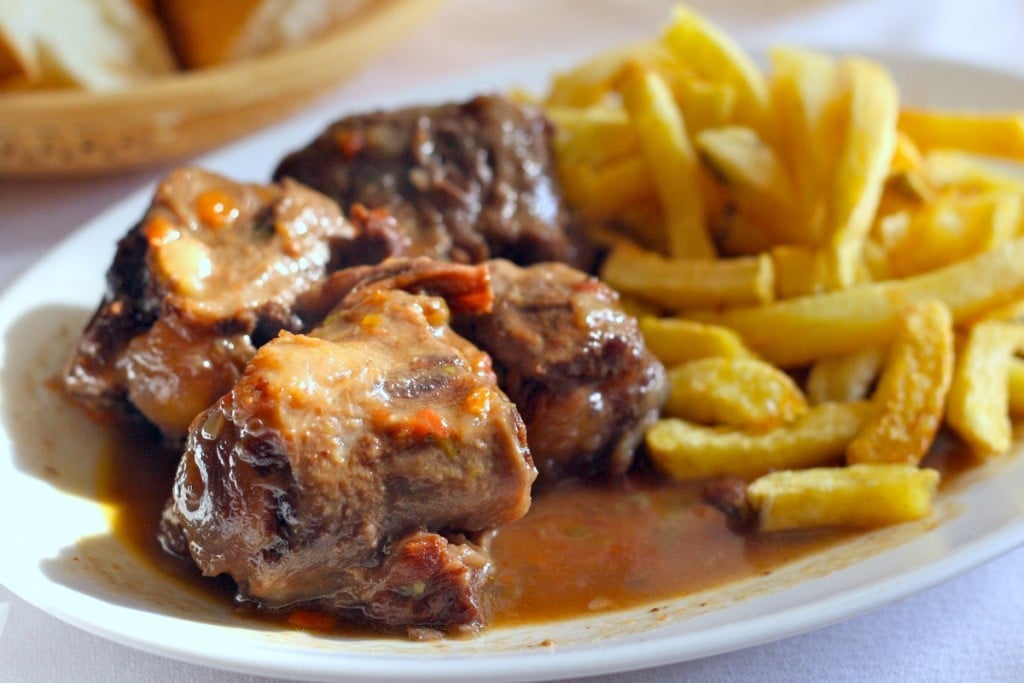 Yes, Spain is a Mediterranean country. Yes, Spaniards tend to eat copious amounts of olive oil and fish and other good-for-you foods highlighted in the Mediterranean Diet. But no, that doesn't mean you'll find fabulous fresh vegetable dishes on every menu-- at least not at restaurants.
Vegetables are often strikingly absent at many meals in Spain. Main dishes are almost always some kind of protein like steak, fish or meaty stew and they are usually accompanied by fried potatoes. While there are plenty of spectacular vegetable-based dishes in Spain, fresh veggies are often a scarce commodity on the restaurant tables of Spain, and saved for eating at home with the family.
If you're planning a trip to Spain and want to avoid these Spanish food stereotypes, check out a food tour with Devour Spain! They run amazingly informative (and delicious!) tours in Madrid, Barcelona and Seville.
Have you found any food myths or stereotypes to be totally false during your travels?
Feature photo adapted from jeffreyw on Flickr CC
Pin me!