May is one of the best times to visit Malaga. The weather is great: not too hot, but warm enough to sit at the beach or stroll along the boardwalk. The flowers are in full bloom, and everyone seems to be in a good mood. There are lots of things to do in Malaga year round, but if you're here in the spring, don't miss these things to do in Malaga in May!
Best Things to Do in Malaga in May
1. Eat at a chiringuito
Since the weather is not too hot yet, it's the perfect time to head to the beach for lunch or dinner. You can enjoy a walk along the sea and find a chiringuito (beachside restaurant). This is the best place to enjoy the first espeto of the season, as well as some delicious fried fish.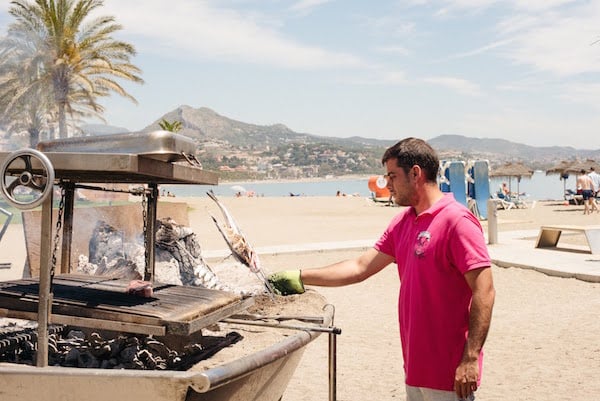 2. Enjoy a drink on a rooftop
There is nothing malagueños like more than spending time with their friends and family in the street. This means that there is no shortage of bars, restaurants and terraces. When the weather gets nice, you have a perfect excuse to head up to one of the rooftop terraces to have a drink and enjoy the views. This is by far one of the most popular things to do in Malaga in May!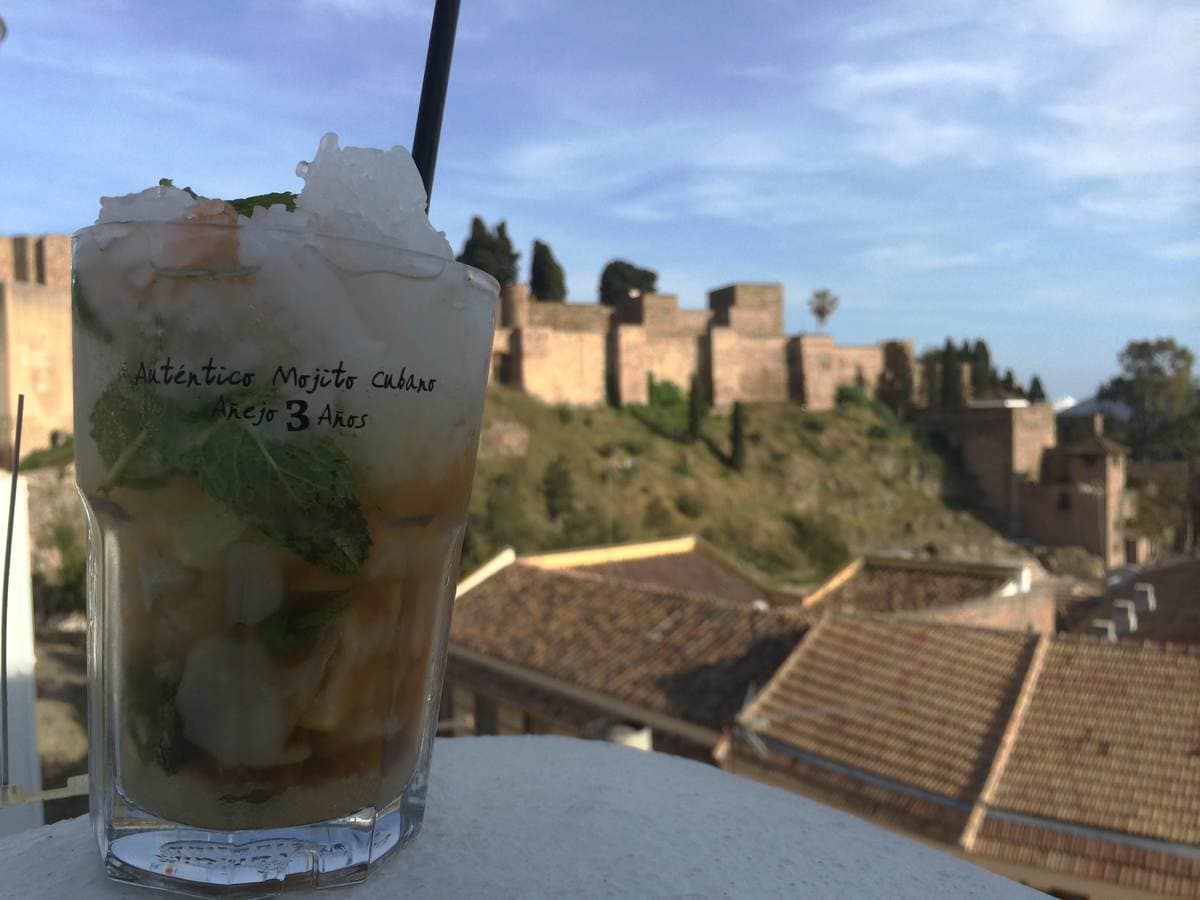 3. Enjoy the first of ice cream of the summer
Some die-hard ice cream fans love to enjoy this cold treat year round, but for those of you who reserve your ice cream for the summer months, May is when you first might start to feel that urge to have a cone or a cup. Lucky, there are lots of tasty places to get ice cream in Malaga.
4. Visit the Botanical Gardens
The La Concepción Historic Botanical Gardens in Malaga have been around for over 100 years. The variety of plants is quite impressive as many of them were brought back as part of the collection of the Marquis de la Casa Loring, who often to the Americas for business and often brought back exotic plants. The gardens are both artistic and historical, and in May the flowers are all in full bloom. It's really the perfect time to visit and enjoy Malaga in May!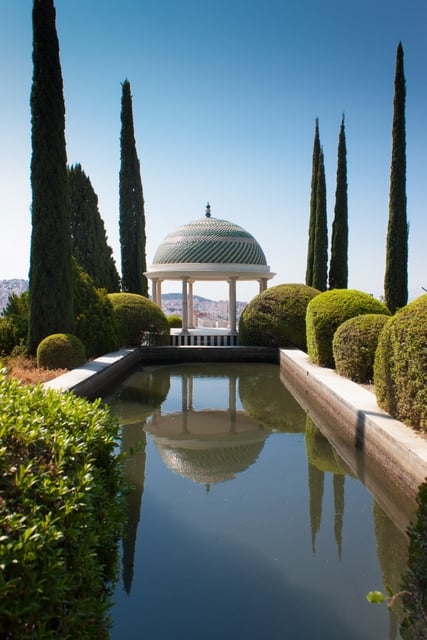 5. Enjoy Noche en Blanco
Every May Malaga holds its "White Night," the local version of a festival that has become popular all around Spain and Europe. There are upwards of 100 different cultural events and activities happening around the city on that night. It's a great time to celebrate the arts and culture of Malaga that goes hand-in-hand with the start of summer and longer days.
6. Check out the animals at BioParc Fuengirola
As the weather begins to warm up, another fun activity in Malaga in May is a trip to Bioparc Fuengirola. The zoo is on the smaller side, but its talented team is committed to conservation and teaching visitors about the importance of taking care of our natural surroundings. The park is home to animals from the regions of Madagascar, Equatorial Africa and South East Asia.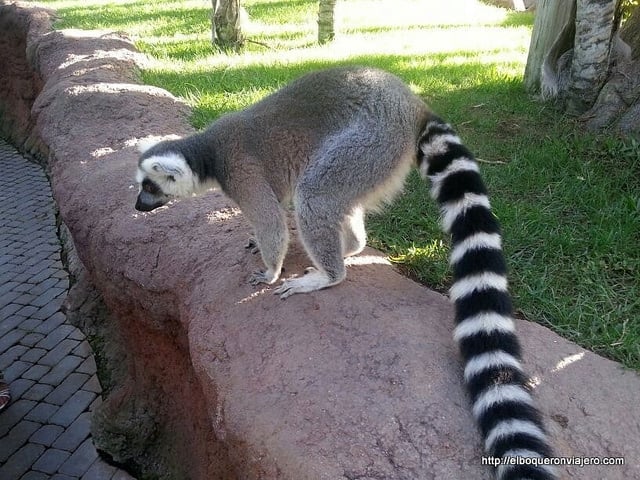 7. Visit the Feria de Churriana
Churriana is an suburb of Malaga about 15 minutes from the city center. Every May, its inhabitants celebrate the feast of Saint Isidro with a fair. There are events that range from sports competitions to rides and fireworks, and of course, lots of food and fun. This is an ideal way to enjoy a typical Andalusian fair, since Malaga's own feria isn't until August when it is much warmer and more humid.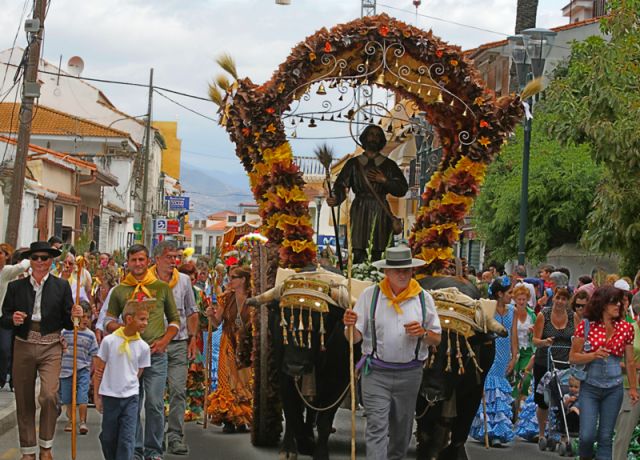 8. Take a day trip to see the patios in Cordoba
Speaking of fairs and festivals, it's time to talk day trips. In nearby Cordoba, the famous Andalusian floral patios are in full bloom during the month of May. There's even a whole festival in which residents open up their colorful courtyards for visitors to enjoy. This may be one of the most quintessentially Andalusian things to do near Malaga in May—it's like stepping into another world!
See Also: More great ideas for day trips from Malaga