When people think of fish markets, their minds understandably wander to busy port cities such as Tokyo, Sydney, or Singapore. Few people would ever imagine that landlocked Madrid is home to one of the largest fish markets in the world, second only to Tokyo's enormous Tsukiji Outer Market.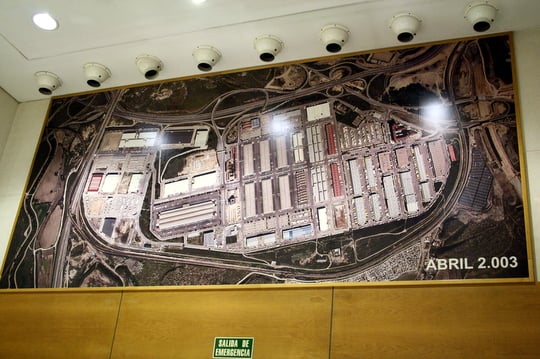 And while the Tokyo market is open to tourists (with a certain number per year permitted to see the early morning tuna auctions), in Madrid entry to the massive Mercamadrid is usually limited to employees and buyers only.
When a blogger friend of mine asked me if I'd like to take her place on an early morning tour of Mercamadrid, I jumped at the opportunity to sneak behind closed doors and see what the second-largest fish market in the world looked like on the inside.
Note: This post was originally published in 2013, when the tour took place.
An Early Morning Wake-Up Call
My alarm was set for 3:30 a.m. and as I stumbled out of bed to catch a taxi, I began to second-guess my decision to join this strange excursion.
I arrived at the Ministry of Agriculture to meet the rest of the group, led by the General Director of Food Industries in Spain, Fernando Burgaz, and the owner of one of the city's best fruit shops, Luis Pacheco of Gold Gourmet. Among the journalists were correspondents for magazines like Elle and the Spanish version of Zagat guides, the Guía Metrópoli.
We boarded our bus and set off for the market. Mercamadrid is located on the outskirts of the city, and it took us 10 minutes to arrive. It was only 4 a.m. but we were soon backed up in traffic, as we were there at peak hour. We finally made our way into the complex, and the first order of business was suiting up—there was no doubt that we were the outsiders.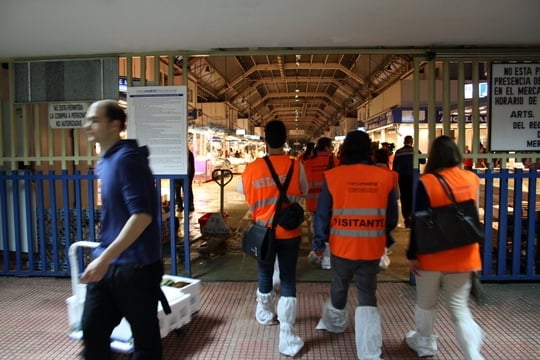 Read More: Must-Visit Spanish Markets for Food Lovers
The Fish
Our first stop was the world-famous fish market (which is only one section of Mercamadrid!). As we entered, the first thing that struck me was that it didn't smell like fish. I was also surprised to see that a lot of fish came in frozen. Lastly, I noticed that the fishmongers were all men—not even one woman graced the floor.
As we walked around photographing these early birds in all their glory, I wished we could have tasted the beautiful tuna before us—then again, I knew it was for the best that I couldn't (see below).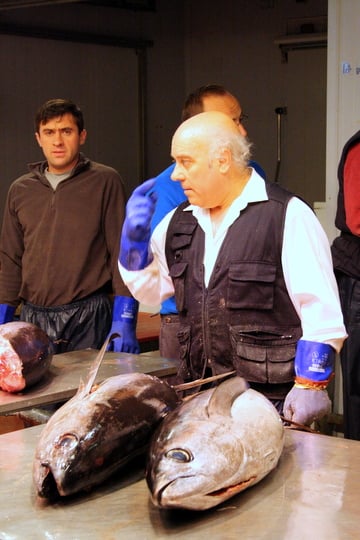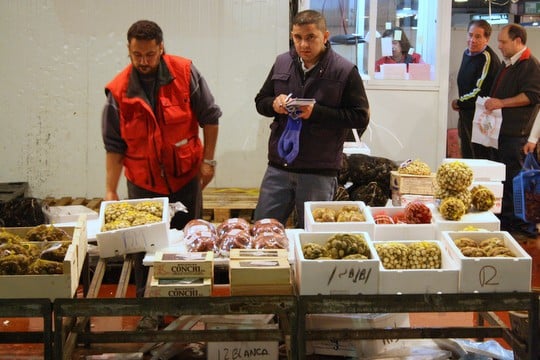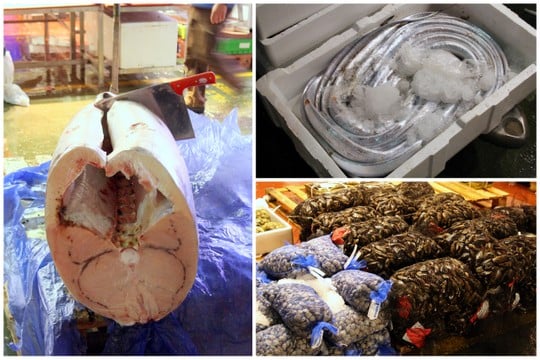 See More: Learn about some of my favorite markets in Spain—the Cadiz Fish Market and the Malaga Central Market!
Spanish Tuna
Bluefin tuna has been fished in Spanish waters for many years, and unfortunately it should probably be stopped at this point. As fishermen often catch the tuna before it has had the chance to reproduce, the species is disappearing quickly.
In 2012 regulators stopped the fishing season early in both Spain and France (although that certainly didn't stop everyone) and conservationists have been seriously worried for years.
Want to learn more about these issues? The Slow Fish campaign is a great resource.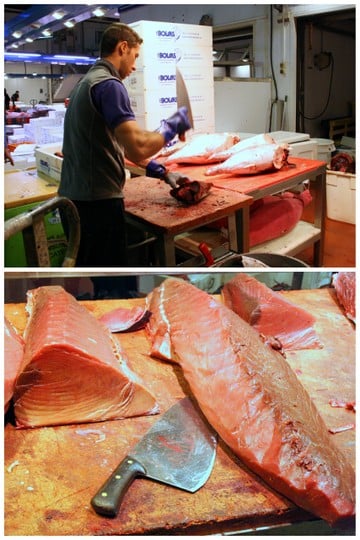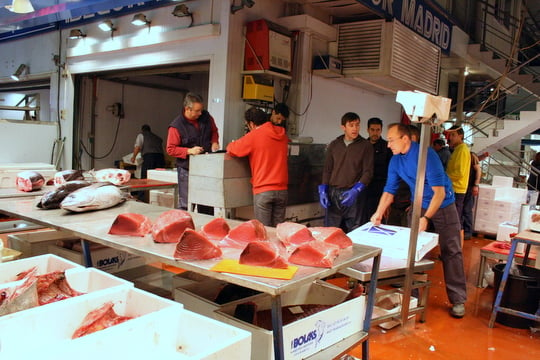 Breaking Down a Bluefin Tuna at Mercamadrid
Watch as this strong fishmonger chops up the tuna—doesn't look easy!
The Meat
Mercamadrid's meat market was much more modern and less exciting. Each wholesaler had their shop and storage areas. Everything was as clean as could be—and again, there was no smell whatsoever.
As we walked through the chambers where pigs, lambs, and cows were hanging I felt an immense respect for these animals, and it was obvious that the professionals working with them did as well.
I'm a big believer in limiting my daily meat consumption, and making educated decisions when I do consume. While it isn't always possible—especially when traveling often—this tour only reinforced the desire to know where my meat comes from.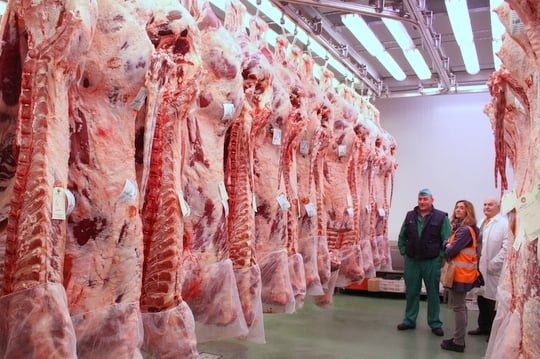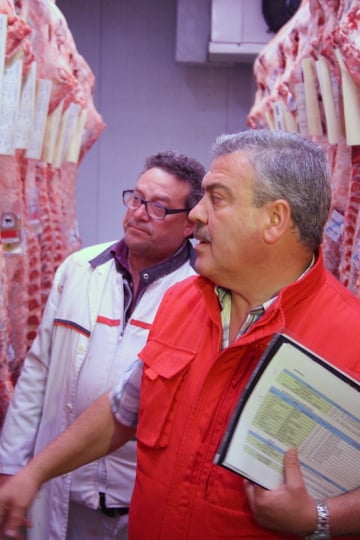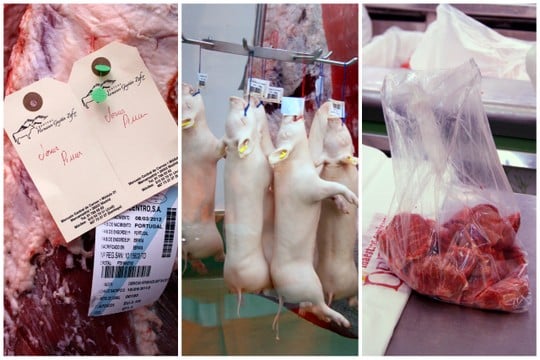 The Produce
The sun was peeking through the clouds as we made our way over to the produce area. Fruits and vegetables, perfectly waxed and boxed, were towering in all corners. Again, the hygiene was incredible. Fruit shops all around the city would soon be supplying their neighborhoods with the bounty before us—but I found myself missing that disorderly local market feel.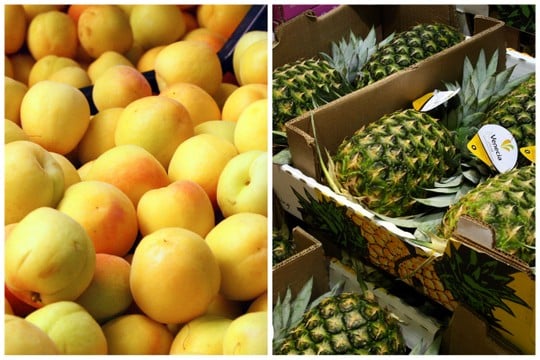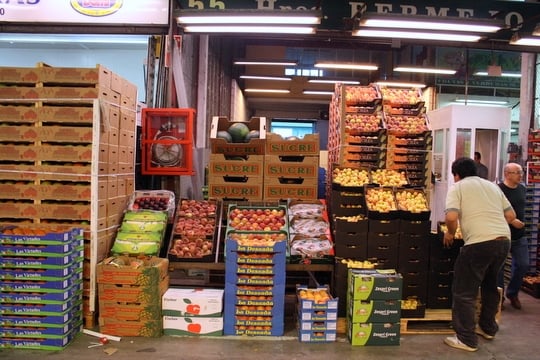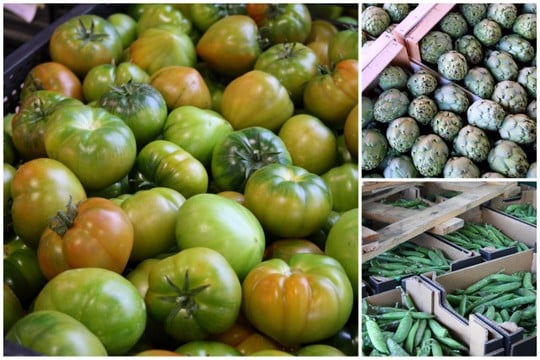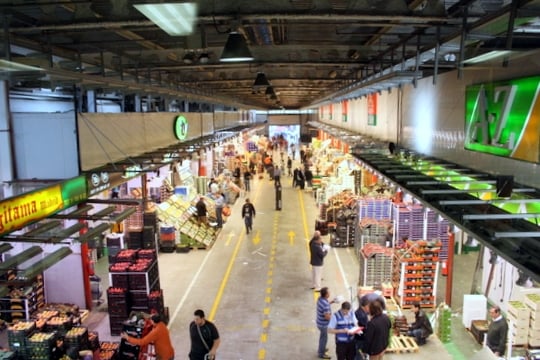 Insider Tip: If you're visiting Madrid, I highly recommend visiting Mercado de la Paz in the Salamanca neighborhood!
The Feast
After our tour we were invited to have breakfast in one of the market's conference rooms. I don't know why they called it breakfast, as this 9:30 a.m. meal was more like a Thanksgiving dinner!
Presented with an enormous spread of products from the market, we tried all sorts of meats, cheeses, hams, and even foie gras. It was probably the first and last time I'll have foie gras for breakfast...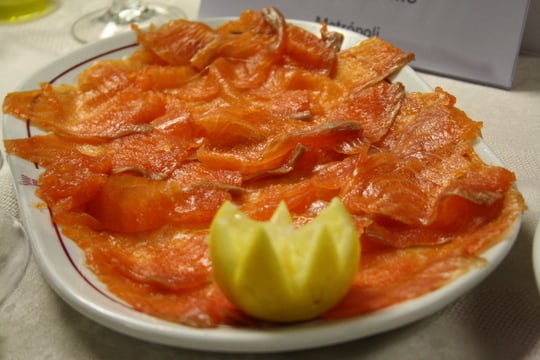 Mercamadrid – The Facts
Mercamadrid spans 222 hectares.
It's the biggest perishable foods market in Europe.
It's the second-biggest fish market in the world.
Over 20,000 people visit or work at Mercamadrid each day.
Over 15,000 vehicles make their way in and out of the market daily.
The products sold at Mercamadrid reach more than 12 million consumers.
Entry is restricted to employees and buyers; it's not open to the public.
I feel very lucky to have gotten an inside look into the inner workings of Mercamadrid. I respect the people who wake up so early each day to provide food to the masses. And I also appreciate the respect that these people show the animals they're working with.
Given the popularity of Tokyo's fish market, I think it would be an incredible tourism initiative to one day make Mercamadrid accessible to adventurous tourists. Food tourism is only growing, and I have no doubt that people would be interested.
Update: Mercamadrid has started offering gastronomic tours of the market! Spots are limited, you have to sign up in advance, and the cost is €25. After visiting the market, you'll enjoy a masterclass with a renowned chef and then taste your creations.
If you'd rather just take a tour of a market, you can also sign up for a free guided tour on the second and fourth Friday of every month. Beware—the tour starts at 6:15 a.m.!
Mercamadrid FAQs
Is Mercamadrid open to the public?
No—unfortunately for visitors, Mercamadrid is only open to employees and buyers on a daily basis. However, it is possible to sign up for a tour! Mercamadrid offers both food tours and free guided tours. You can sign up in advance on the market's website!
What's sold at Mercamadrid?
Mercamadrid is most famous for its fish market, but it also has sections devoted to meat, fruits and vegetables, and even items for the restaurant industry. In other words, an immense variety of foods and culinary necessities are sold at Mercamadrid!
Does Madrid have fresh seafood?
Yes! Even though this city is right in the middle of Spain—nowhere near the ocean—you can find incredibly fresh seafood here. This is thanks in large part to Mercamadrid, which provides local restaurants with super fresh seafood shipped in from across the country.
Love Spanish food? Sign up for my free weekly newsletter and receive a new Spanish recipe once a week! Join today and get my FREE Spanish ingredient essentials guide!