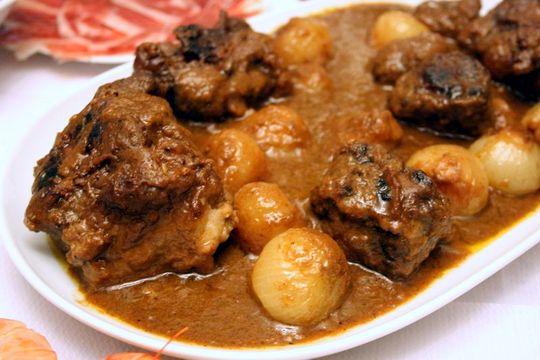 It's coming. The freezing temperatures, the bitter winds. Winter in Spain is finally arriving. Spain may have one of the mildest winters in Europe, but convincing myself of that as I huddle next to one of the only two radiators in my 40-degree apartment this winter is fruitless.
Rather than cranking up the heating (it's a lost cause, as central heating is hard to come by in most of Spain), Spaniards crank up the stove. Heat here comes on a plate, not through a thermostat. With hearty bean soups and soul-warming stewed meats, fancy heating systems seem almost superfluous.
Look for these seven dishes this winter to warm you up from the inside out.
Fabada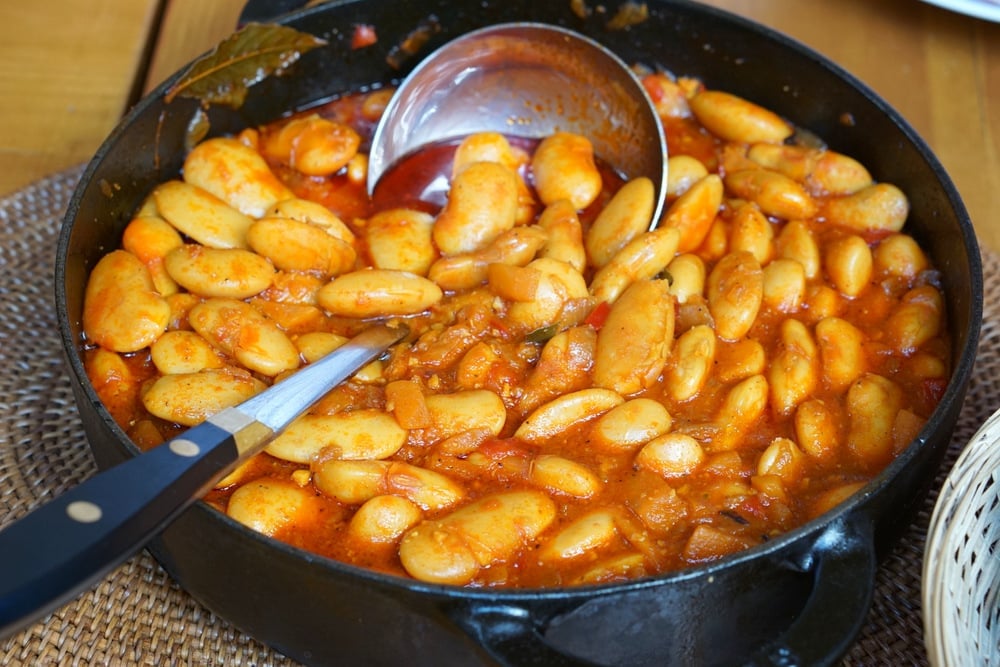 Big butter beans, spicy chorizo, fluffy stewed potatoes… an Asturian fabada is unlike any other winter food. Intense in both flavor and feeling, fabada has been keeping Spaniards from the rainy, frigid north warm for centuries.
Cocido Madrileño
If there was a marathon medal for eating Spanish food, it would be for this dish. Cocido is a three-part extravaganza of all things stewed, warm and wintery. Each region does cocido (which means "cooked" or "stewed") a bit differently.
In Madrid it starts with a savory pork broth with inch-long, thin spaghetti noodles called fideos. Next come the chick peas and cabbage, both infused with the rich flavors of pork and beef meat. After all of that comes the main event: the meat.
Cocido can have all (and I mean all) types of pig parts. The most typical are tocino (chunks of fat just below the pig skin), espinazo (backbone, where some of the most tender meat hides!), pata (pig foot), chorizo (paprika-spiced sausage) and morcilla (blood sausage).
Caldo
Broth, known as caldo in Spanish, is the antidote to the winter chill. Often served in a cup and drank without a spoon, this steaming broth is joy and warmth incarnate. Caldo is usually made from stewing pork or beef bones (or both!) for hours. You'll also find caldo made of chicken or vegetables or even fish!
Caldo is often served at the start of a meal. There are few more marvelous things than walking into a warm restaurant, chilled to bone after walking there, and being handed a piping-hot bowl or mug of caldo!
Arroz con Bogavante
While some would argue that arroz con bogavante is a year-round food, I prefer to eat in during the chilly winter months for two reasons. First, lobster (bogavante, in Spanish) is in season from October through December in Spain, ensuring that it is the freshest of the fresh when ordered in the winter.
Second, this is a hearty meal. This is not a bikini meal. While many people have this scrumptious paella-like rice dish at beachside restaurants during their summer holidays, I would much rather eat in when its chilly and my body is in winter stock-up-on-calories mode. That way I can devour even more arroz con bogavante, one of my favorite dishes in all of Spanish cuisine!
Rabo de Toro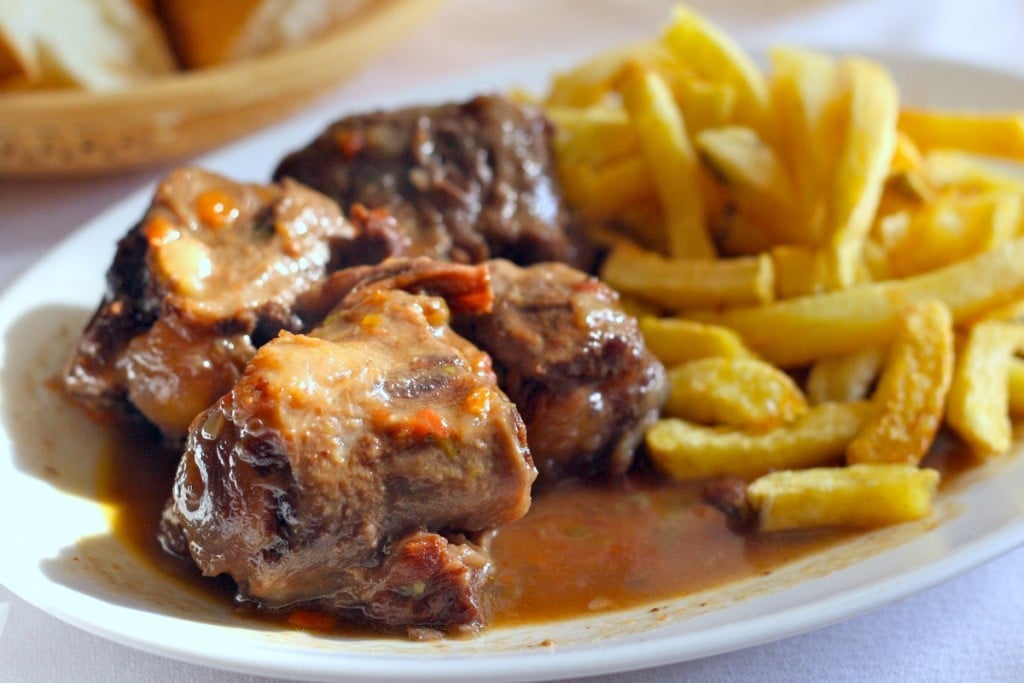 Bull meat is prized in Spain, both because of it's history of bullfighting and also because of its spectacular flavor. Nowhere is that distinctively rich flavor more perfectly exhibited than in rabo de toro. This stewed bull tail is cooked for hours over low heat with red wine, garlic, cloves, tomato and bay leaves.
By the time it's finished, the meat melts in your mouth. The sauce is what every fried potato yearns for. It is, in my opinion, what all stewed meat strives to become!
Lauren's Bull Tail Stew recipe is spot on. Try it here!
Sopa de Ajo
Garlic soup my sound like a recipe for eternal bad breath, but it can be surprisingly subtle and scrumptious! The recipe is rather simple, consisting of stewing a ham bone to create the broth, then adding chunks of cured ham, plenty of garlic and paprika along with chunks of day-old bread. Top it off with an egg and serve it in a heated clay bowl. The winter cold is no match for this soup!
Lentejas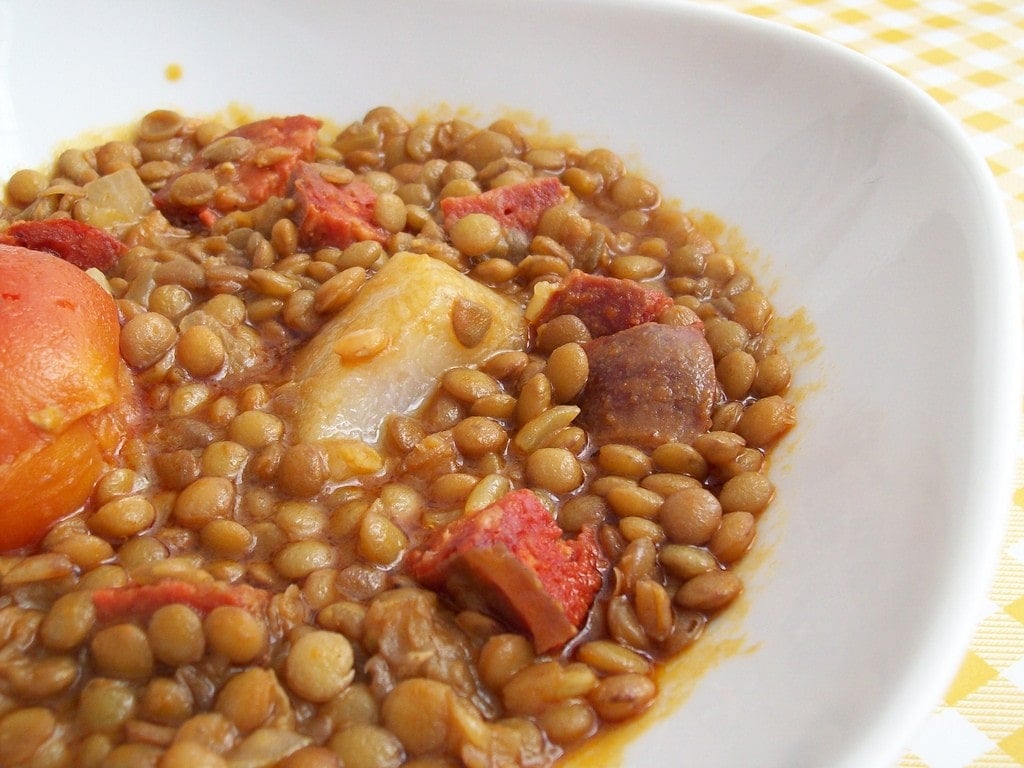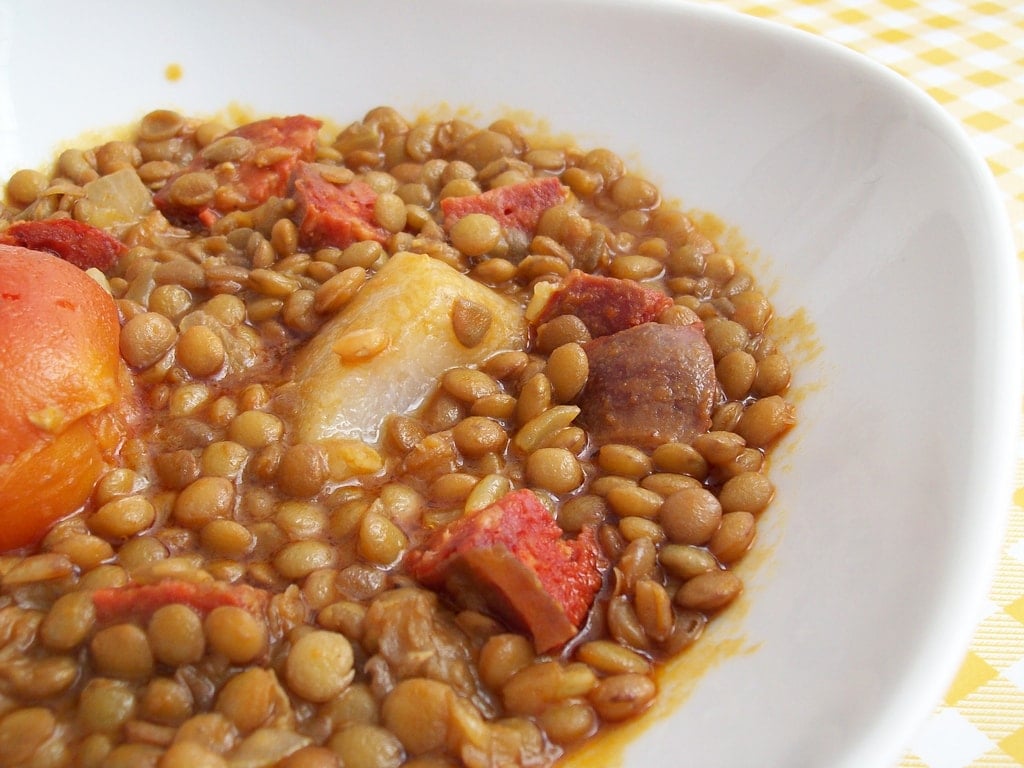 Besides bringing good luck on New Years, Spanish lentil soup is one of my favorite winter dishes in Spain. Rich with the flavors of chorizo, garlic and bay leaves, this soup is exactly what I want on a chilly winter afternoon.
But beware! Lentils are a decidedly lunch food in Spain. Eating them at night would be a major no-no as Spaniards say they are way too intense to digest so close to bedtime!
While this is a soup, there's no need to specify in Spain. This is just about the only way that lentils are commonly served in Spain, especially in the winter.
What did we miss? Any other dishes you flock to during the winter in Spain?