As 2017 comes to an end, I think it's more important than ever to check in with myself and reflect on the past year. I've always loved the feeling of starting a new year-- it's like a blank slate for a new set of dreams, goals, and possibilities.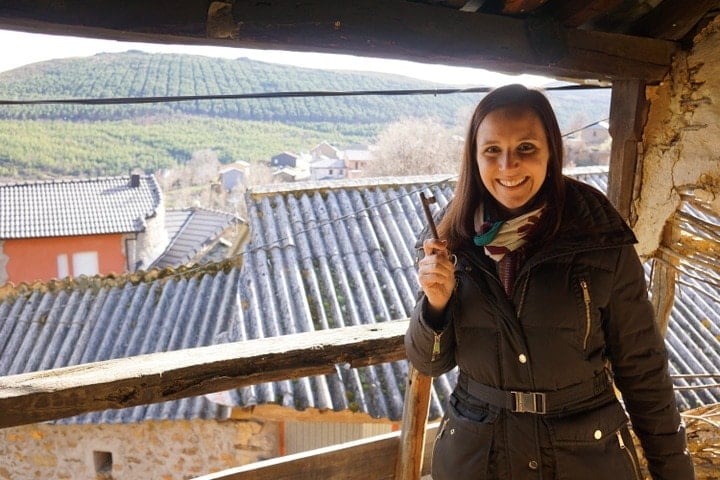 2017 has been a year of monumental ups and downs, both for me personally and also the world at large. It's been one of the most exciting, challenging, heartbreaking, and important years of my adult life. I've pushed myself to certain limits this year and learned a lot in the process.
These are some of my key moments in 2017 and how they've changed my perspective for the future. I think 2018 is going to be an amazing year-- personally and professionally. I am ready for it!
Key moments in 2017
On heartache
My 2017 began with sadness, as my grandmother passed away in early February. It was a difficult realization that with her death, my family had changed immensely. Gone were the days of spending the holidays around a long, Italian-American table, my Nani scolding us to eat more and more, and arguing in favor of the quality of the New Jersey tap water. While her passing wasn't sudden, it was heartbreakingly final. A chapter of my life, my childhood, closed.
Shortly after, my father-in-law's cancer came back, a terribly sad and difficult reality for my Spanish family. Luckily, he pulled through multiple surgeries and is currently doing pretty well. We've been making the effort to spend weekends with him when possible, something that my in-laws appreciate more than they'd ever tell us.
My life can get overwhelmingly busy with work and personal projects, but this year I saw firsthand the importance of spending quality time with family. In 2018 I will try to give more of myself to family, especially when they need me.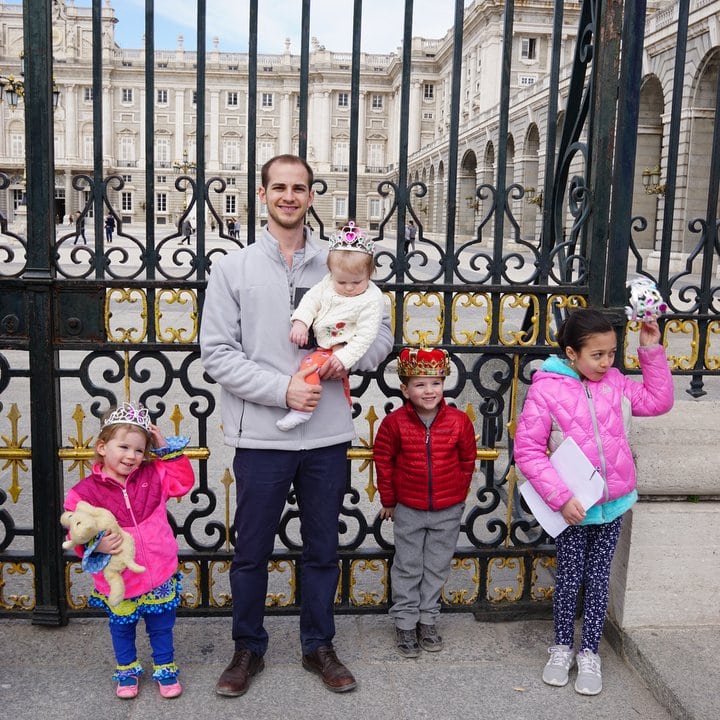 On routine
One major realization this year is that I am desperately craving routine. 2017 was a very messy year, filled with multiple unplanned trips for both personal and professional reasons. In between, I squeezed in some short "vacations" that, in reality, only ended up causing more stress and work to pile up.
Something wasn't working.
I spent 160 days away from my Madrid home in 2017. That's almost half the year! I realize that my chaotic lifestyle and intense focus on my business mean that serious travel right now isn't an option. And I'm finally okay with that.
2018 will be about routine. And slowing down a bit in certain areas. It's a year that will start with very clear intentions and much more clarity about what I want right now.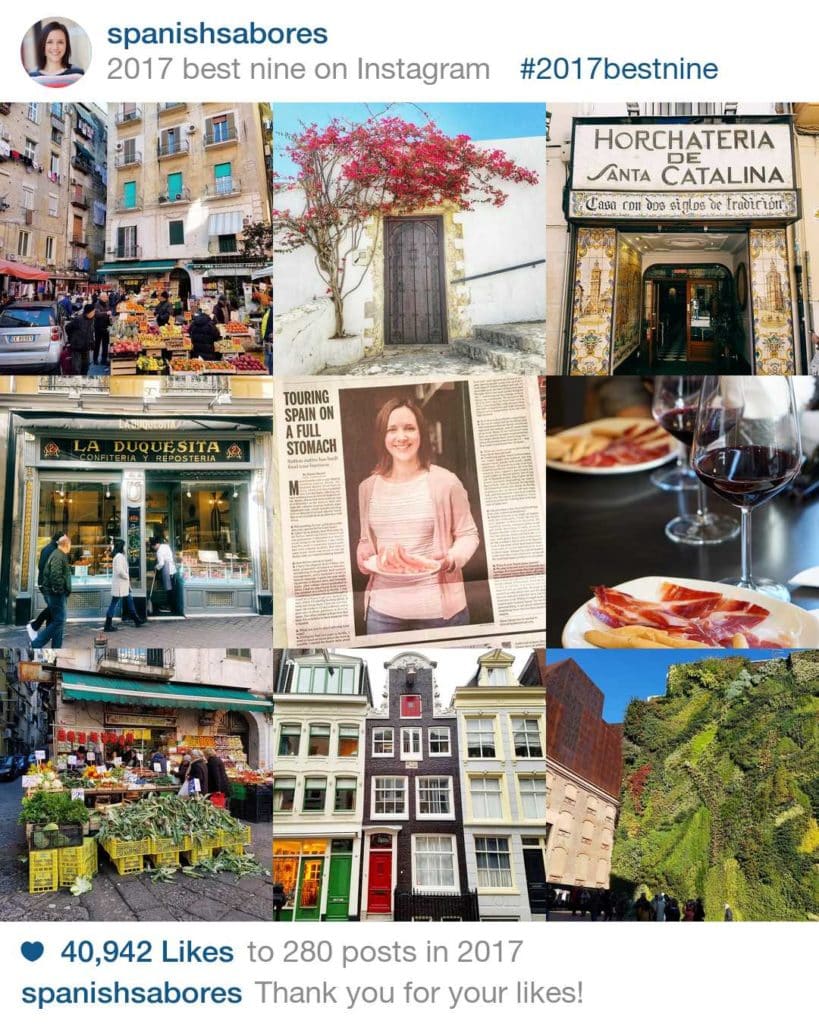 On business
2017 is a year that Devour Tours grew by leaps and bounds. We were growth focused, expanding into four incredible Spanish cities: Granada, San Sebastian, Santiago de Compostela, and Valencia. We now have 16 full-time staff members, and work with over 40 tour guides.
Working with great people who share my vision for a more culturally rich and transformative kind of tourism is a true pleasure. I'm extremely grateful for the hardworking team behind Devour Tours, people who allowed me peace of mind during some of the more difficult moments of 2017.
Yet while in many ways we've achieved a lot, my gut feeling is that we still have so much work to do! Spain is filled with incredible cultural experiences that deserve to be shared with curious travelers. Food, wine, museums, art, artisans... I want to share it all with our guests and build a strong and lasting brand that people love!
Some of Devour's accomplishments this year:
On health
This was a difficult year health-wise-- starting with an ankle issue in January that essentially immobilized me for 3 months.
I have an ankle impingement (also called footballer's ankle), an extremely painful condition caused by a small piece of extra bone that simply decided to grow in a less than ideal place! After multiple doctors and some physical therapy, I decided to join a gym and work through the pain to get active again.
For me, this choice was a before and after in my year. I built up strength, felt much better, and (luckily) the pain has decreased a lot. I think this was an important example of following my gut (the first doctor I saw told me I shouldn't do any exercise-- not even stretching). I'm aware that the pain could come back at any time, and that the only solution to this problem is surgery, but I feel so grateful to be able to stay active again.
The other issue I have that's been bothering me for years is numbness in my hands and arms. I'm fairly certain I have cubital tunnel syndrome. After ignoring it for the past few years, the physical therapist I saw encouraged me to go back to the doctor. I have an appointment with the neurologist in early January and am hoping for some answers.
Heath is something many of us take for granted, but it is clearly one of the most important things in our lives. In 2018 I want to get to know my body even better-- and treat it well!
On dreams
I spent the summer in Barcelona working to grow our team there. While it was difficult to spend so much time away from home, I enjoyed living in such a fantastic city-- I fall a little deeper in love with Barcelona every time I visit.
While there, I had lunch with two special food-loving women who, together, helped motivate me to pursue a lifelong dream.
I've wanted to go to culinary school for as long as I can remember. When I was 12, I went to tour a nearby technical high school known for their great culinary arts program. But I was always encouraged to stick strictly to academics.
After graduating from Umass Amherst with my degree in Hospitality and Tourism Management, I decided to spend a year abroad before investing more money in culinary school. So I moved to Spain with a plan to learn the ins and outs of Spanish gastronomy (which was just starting to trend at the time) before enrolling in culinary school back in the US.
But, as you probably know if you're reading this, I ended up smitten with Spain and stayed here-- going on to launch my tourism company. And despite Devour Tours' close connection to gastronomy, I still feel like I need to do more with cooking.
While I wouldn't change a thing, the desire to learn professional cooking skills is something I just can't shake. So more than twenty years after touring a culinary school for the first time, I've enrolled in a year-long professional culinary arts program... in Barcelona!
The beauty of this program is that it's specifically geared towards working professionals. It's an intensive program offered only once a week. It means that I'll have to spend the night prior to my early morning class in Barcelona, but I look forward to this as the chance to be more hands-on with our growing Barcelona team.
I start class on January 8th, and will hopefully be able to write about it (and our recipes!) here.
While in Barcelona I was also able to write and update quite a few new posts about this awesome city. Despite the political climate at the moment, Barcelona is as wonderful, safe and delicious as ever. For inspiration, have a look:
On life changes
Another amazing and exciting part of this year was becoming a homeowner-- three times! It may sound extravagant to say I bought three properties this year, but, technically, I did.
However, I'm not living in any of them yet-- so let me explain!
Our first purchases were two small ruins in a beautiful hidden town in León, Spain. We fell in love with this area through our friendship with the amazing Laura and Esmeraldo from Esme Tours. Buying ruins was a bit of a crazy thing to do, but the idea of fixing these up one day and having this is my special getaway is beyond motiving. We'll also make them into a Casa Rural, so we can rent them out when not there. It's a passion project for sure, and one we're not able to start at the moment-- but exciting nonetheless!
Our third property is in Madrid-- a tiny apartment in the historic Lavapiés neighborhood. To say it was a fixer-upper is an understatement (think exposed electrical wiring and hideous plastic floor tile), and we've essentially gutted and rebuilt the entire place. It's been a frustrating project (we should have originally moved in by December-- but it's not nearly done) but I hope that it is worth it in the end. I'll be sad to leave our awesome current apartment, but there is nothing quite like having something of our own!
On favorites
Favorite trips: I adored our short visit to Morocco, and incredible trek into the Sahara Desert. I regret not taking more days, but other than that, wouldn't change a thing. I also loved my family visits-- my sister and brother-in-law with my four little nieces and nephews in Madrid, and my taking my parents on a road trip through Asturias and Cantabria.
Favorite books: I read more fiction this year-- a luxury I hadn't made time for in awhile. Two of my favorite reads were Americanah and The Girl with Seven Names.
Favorite bites: Basically everything we taste on our incredible San Sebastian Pintxos tour, Sicilian cannoli in Catania, "real" paella in Valencia, our leitão (suckling pig) feast in Portugal, a fried pizza in Naples, and Dutch/Indonesian satay. It was a pretty delicious year!
On resolutions
While I don't make traditional New Year's resolutions, I do have clear goals. Most relate to health and well-being-- since when I feel happy and healthy I know that everything else falls into place. I'll also be trying to keep up this blog a lot more-- I have so much to share that I haven't had a chance to write about! I'm also looking for a couple of contributors to help out.
Thank you for following along here, and I wish you all a very happy and healthy 2018! To keep up with my year, you can sign up for my newsletter, or follow me on Instagram.
What are your plans for 2018?