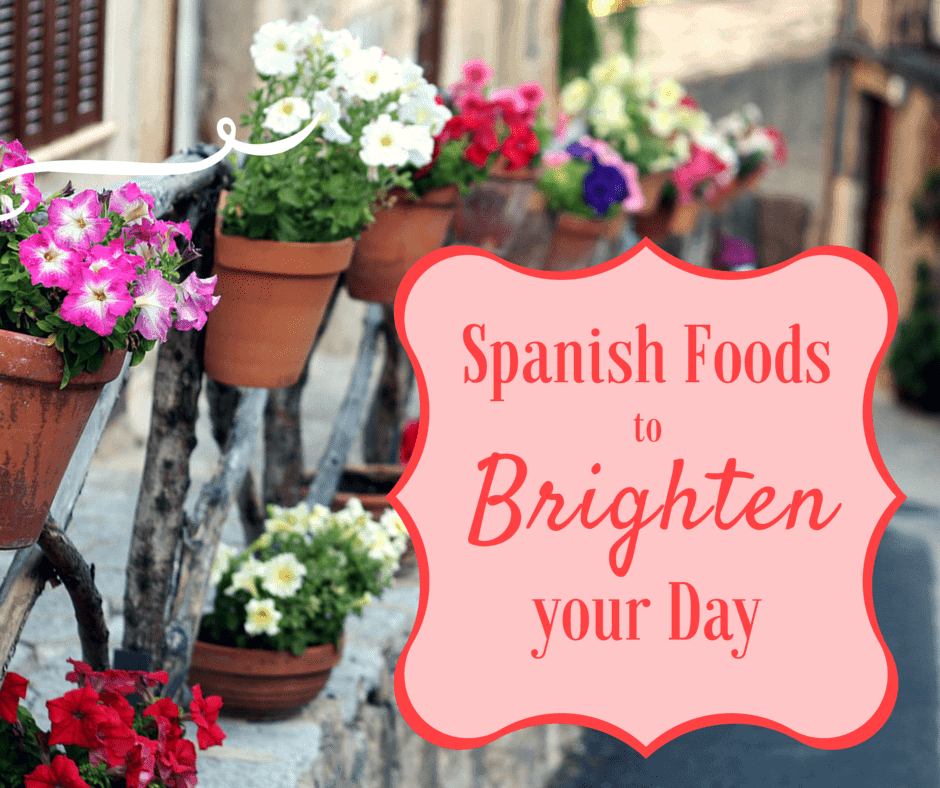 There is a lot of bad news flooding the airwaves and interwebs these days. Combine that with the dramatic "here come the arctic temperatures!" weathermen, and I think we could all use a bit of cheering up (I know I could!).
When I'm feeling blue, I turn to my taste buds. There are few things that put a smile on my face faster than a bite of something scrumptious. Here in Spain, cheer-me-up foods are everywhere, especially as the cold starts to settle in. From soul-warming soups to in-season nuts and fruits that are scientifically joy-inducing, Spanish food offers a bevy of edible pick-me-ups.
If life (or your Facebook feed) has got you down, here is some Spanish food therapy to get that serotonin pumping. Who ever said you can't eat your way to happiness?
Season-Specific Therapy
Hearty fall fruits, vegetables, seafood and meats pack the supermarket shelves here in Spain. The bounty of foods that are in-season in Spain in fall is nothing short of tantalizing. Many of these products are grown locally and packed with happiness. Just ask the scientists! Here a few of my go-to mood-lifter foods this season.
Walnuts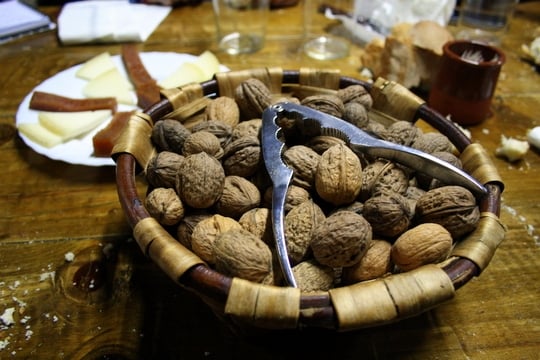 Spain's walnut harvest is wrapping up this month, meaning grocery stores and fruit markets are overflowing with nuts. My local grocery store has no less than five walnut displays up right now!
These versatile nuts may be one of the best mood-boosting foods in Spain. They are packed with nutrients that help prevent depression, like magnesium and omega-3 fatty acids. Not to mention they have some of the highest serotonin concentrations of any fruit, vegetable or nut!
Sprinkle them over salads, like this Manchego cheese and walnut salad. Or grind them with sugar and butter to make polvorones, traditional Spanish Christmas cookies.
Pomegranate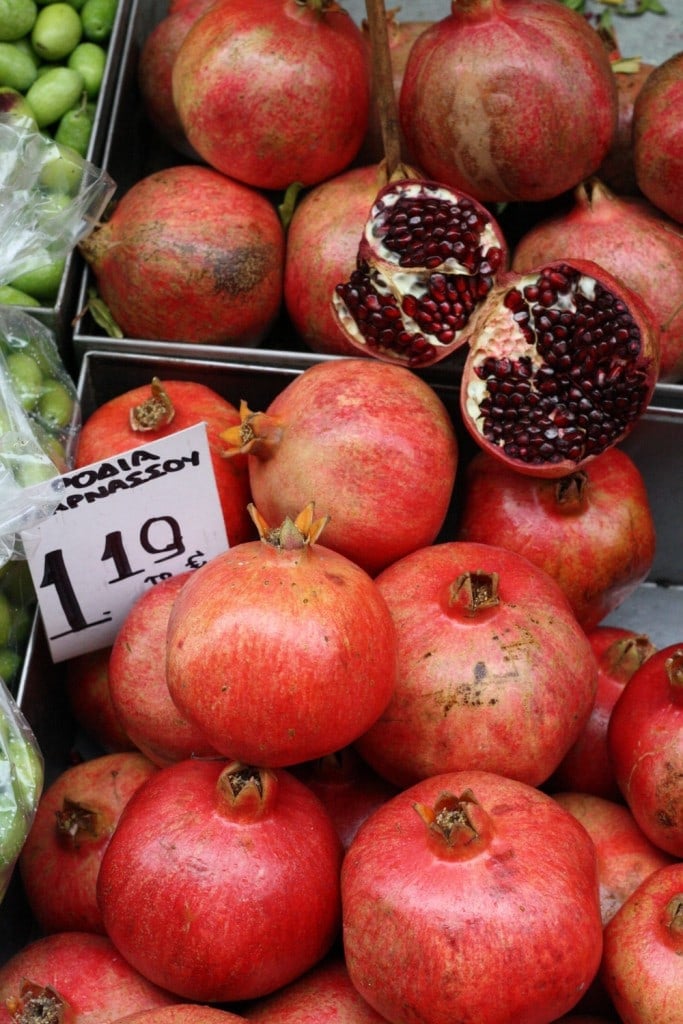 Pomegranates are the fruit of love. Since Ancient Greek times this beautiful fruit has been a symbol of fertility and romance. The Greek goddess of love, Aphrodite, is even credited with planting the first pomegranate tree.
In more recent history, studies have linked pomegranates to higher testosterone levels in both men and women and consequently elevated sex drives. This superfruit is also chock full of B vitamins and has been shown to boost serotonin levels.
Spain is Europe's top producer of pomegranates (granadas in Spanish). We are nearing the end of pomegranate season, which runs from September through November.
Besides the typical juices and salads, try pomegranates in salsas, waffles or (my personal favorite) margaritas!
Clams
That old saying "happy as a clam" apparently bears some scientific weight! Clams are great sources of vitamin B12 which your brain needs to produce dopamine and serotonin, preventing depression.
Clams are also a proven aphrodisiac, especially when eaten raw. These small shellfish, along with oysters and mussels, have two special amino acids D-aspartic acid (D-Asp) and N-methyl-D-aspartate (NMDA) which have been linked to boosting sex drives.
While clams are at their most potent aphrodisiac-wise in the Spring, they are equally as tasty in the winter months. In Spain, clams are in season in December.
Check out Lauren's Spanish-style clam recipe here: Almejas a la Marinera
Comfort Food Therapy
Doctors and scientists may not agree, but sometimes I just need some rich, homestyle food to cheer me up. In Spain that means thick bean stews, sweet desserts and all things fried.
Torrijas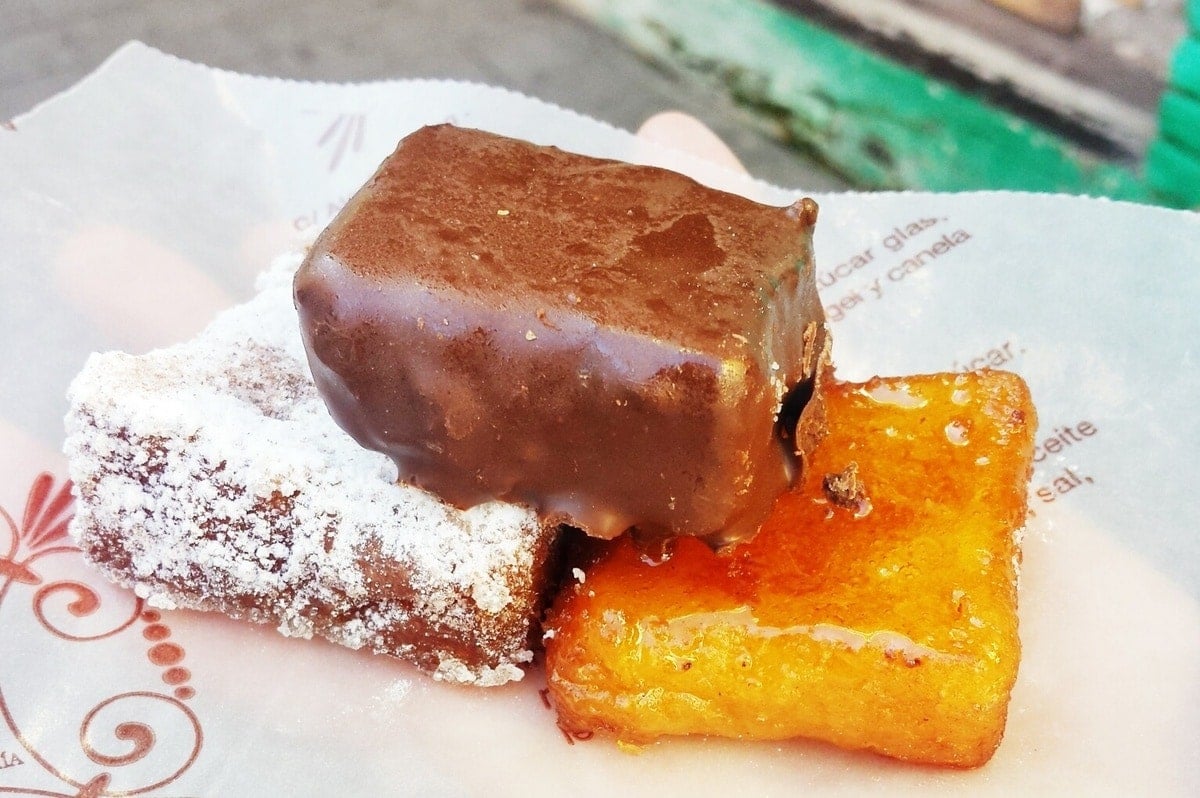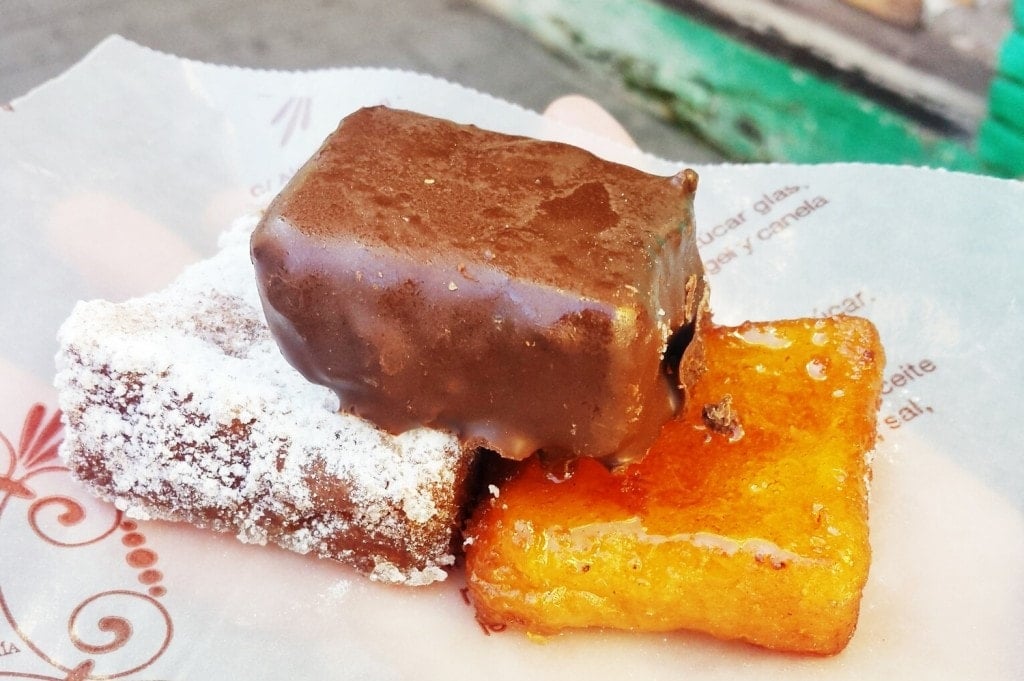 A giant plate of torrijas is often all that stands between me and bliss. These thick Spanish-style French toast slices are made by soaking crusty bread in either milk or wine, coating it in cinnamon and sugar and frying it. If that doesn't cheer you up, I don't know what would!
The saddest thing about torrijas is that they are almost impossible to find throughout most of the year. As Spain's traditional Easter dessert, torrijas are usually only made during March and April. Luckily, they aren't to tricky to make at home! Here is Spanish Sabores' torrijas recipe so you won't have to wait until Easter to try them.
Fabada
Quarter-sized white beans, smokey chorizo, rich blood sausage. These are the building blocks of one of Spain's most warming stews: Fabada Asturiana. This hugely flavorful bean soup is, for me, like the Spanish equivalent of chili.
On cold, gloomy days I turn to fabada. This dish from Spain's northern, rainy region of Asturias has been the area's antidote to cold weather and down days for centuries. If ever Spain had a comfort food, it would be fabada.
As many of the traditional ingredients for fabada, like Spanish blood sausage, are hard to find outside of Spain, I'd suggest this recipe from Food & Wine. They've subbed out the morcilla for ham hock while keeping true to the traditional recipe.
Croquetas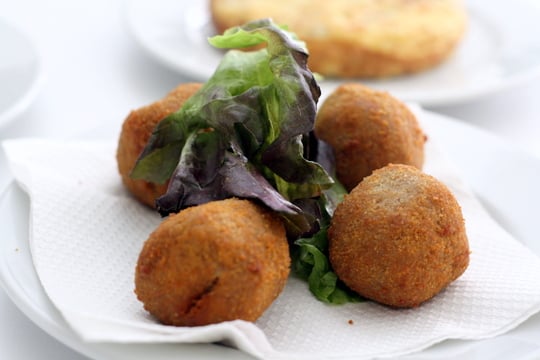 If I had to choose one comfort food to cheer up all my gloomy days (chocolate aside) it would be croquetas. These little balls of fried dough come in umpteen flavors (my personal faves are jamón or mushroom or red piquillo pepper) and disappear from the plate dangerously fast. They are warm, fried balls of joy.
While I'm still perfecting my croquette-making technique, these two recipes are a great place to start: Salt Cod Croquettes and Ham Croquettes.
Beverage Therapy
After a long week, I do believe a drink is in order. But exactly what type of drink may have some serious consequences on your happiness factor.
You might want to steer clear of Spain's ever-present gin and tonics, as gin is notorious for unleashing the floodgates of tears. Wine on the other hand, while like all alcohol is still a depressant, at least packs some heart-healthy antioxidants!
Jumilla Red Wine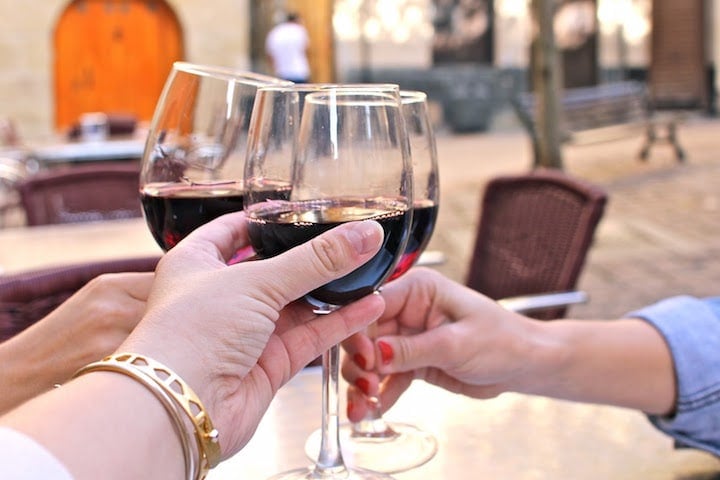 The big, juicy red wines of Spain's Jumilla wine region draw you into their labyrinth of flavors. The worries of the world dissolve into the kaleidoscope of jammy black berries, deep purple plums and lively raspberries that swirl through each glass.
Jumilla wines are made from Monastrell grapes, one of the darker, more tannic grapes in Spain. Besides making for bold fruit flavors, deep red wines have been shown to have some of the highest levels of antioxidants. The darker the wine, the better for your heart (in moderation, of course)!
Warm Spiced Sangria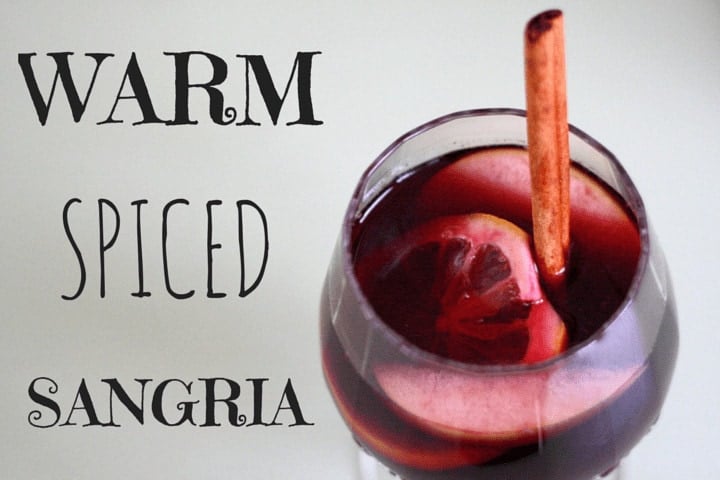 Warm, wintertime sangria is like a hug in a glass. Spiced with holiday flavors like cinnamon and clove, this is my beverage of choice for cold winter days.
Besides being warm and homey, warm drinks spiced with cinnamon have the added benefit of helping improve cognitive function. Some studies show that just the smell of cinnamon can boost your mood!
Catalan Cava
Instead of taking the cava to the party, make the cava into a party! Few thing are more festive to me than popping the cork on a bottle of Spanish bubbly. From the bone-dry Brut Nature cavas to the dessert-like Dulces, there is a cava for every occasion.
With a glass of sparkling cava in one hand and a fork full of torrija in the other, I say "Cheers!" to the holiday season. May this week be a bit brighter than the last.
What are your go-to comfort foods?