Conveniently located at the crossroads of Spain's best olive oil, ham, and wine-producing regions, it's no wonder that Seville takes its gourmet products seriously. And as many of us foodies know, the only thing better than eating top-quality food is doing so while supporting the local community.
This gourmet guide to Seville places a special focus on local Andalusian products. As you make your way around town buying and trying them all, you'll start to understand just how important these products are to the community, and why the people who make and sell them take such pride in what they do.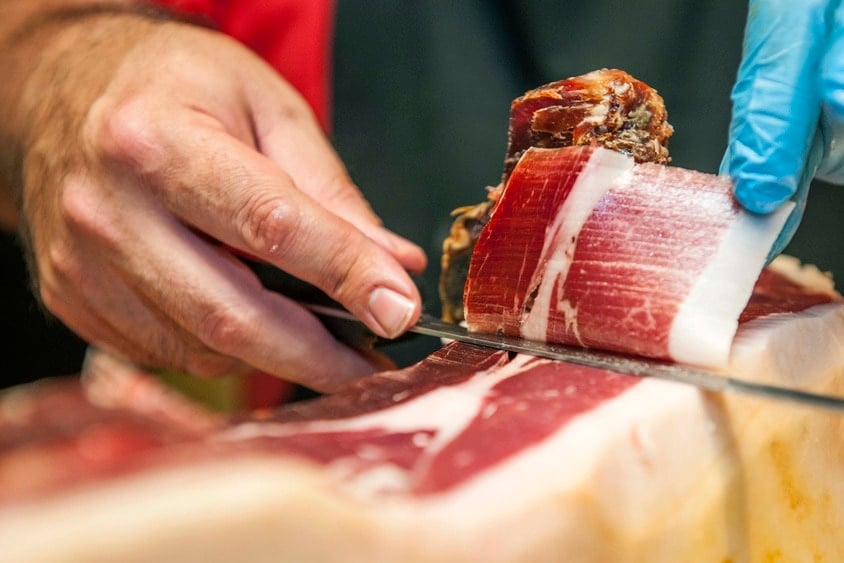 Gourmet Guide to Seville: What to Try & Buy
1. Sherry wine
Here in Spain, sherry is much more than the sickly sweet, ebony-colored wine your grandparents drink.
While these varieties do exist (and are most often enjoyed as dessert wines), there's so much more to the world of sherry wine. From pale, bone-dry manzanilla and fino to amber-hued, nutty oloroso and so much more, sherries comprise a whole spectrum of unique and special wines.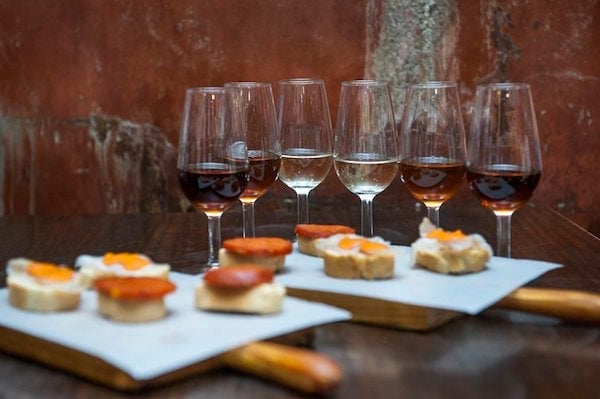 In order to earn the prestigious D.O. Jerez-Xérès-Sherry label, wines must be produced in a tiny triangle in neighboring Cádiz province. The area is formed by the towns of Jerez de la Frontera, Sanlúcar de Barrameda, and El Puerto de Santa María. Due to Seville's proximity to the "sherry triangle," obsession with this fortified wine runs deep in the Andalusian capital.
Where to drink sherry in Seville: Any bar worth its salt in the city will have sherry on hand, but there are a few standouts. Head to Las Teresas (Calle Santa Teresa, 2) for a traditional vibe, or Salsamento (Calle Jerónimo Hernández, 19) for something more modern.
Top tip: Enjoy all things sherry as a part of Devour Seville's best-selling Tapas & Wine Tasting Tour -- dive deep into sherry's history, and learn (and taste) your way through Seville's best wines!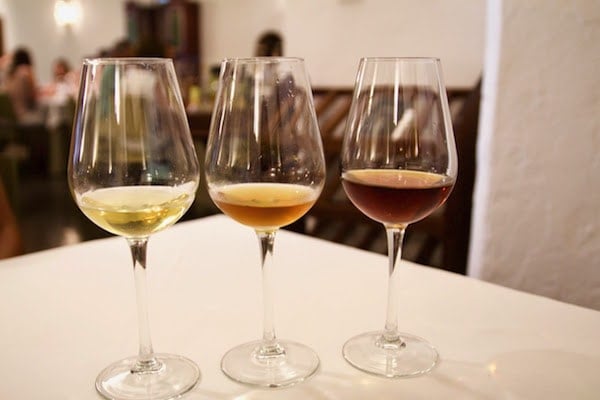 See Also: What to Drink in Seville
2. Convent sweets
The best sweets in Seville don't come from a bakery. Instead, you'll have to make your way to one of the many convents hidden in plain sight around town. Nuns have been baking sweets for sevillanos for centuries, and due to their traditional methods and recipes, everything is guaranteed to be top-quality.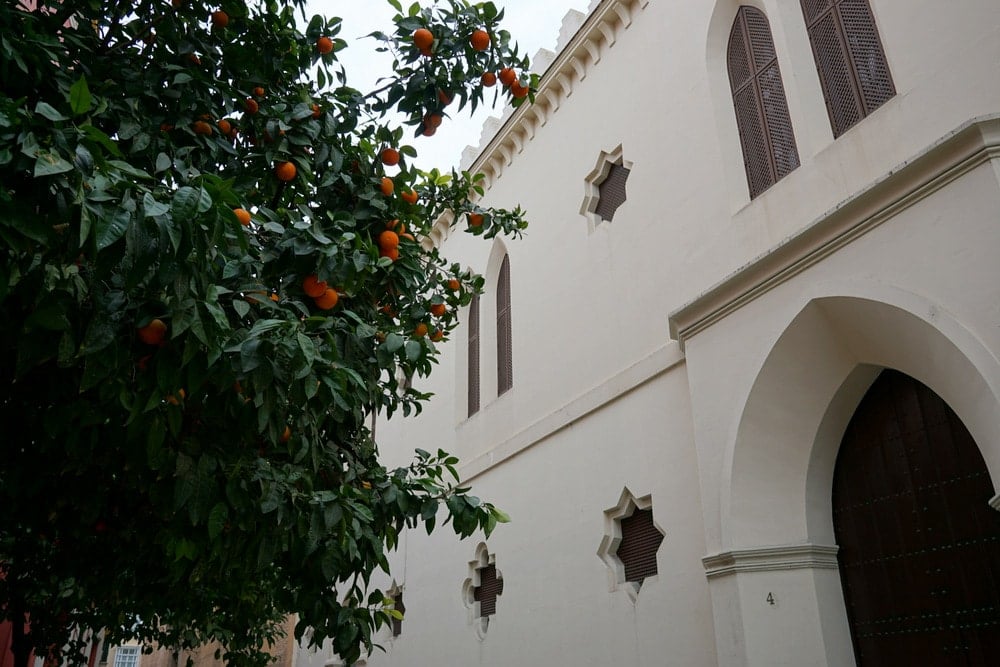 Which convent sweets to buy in Seville: For something uniquely Andalusian, you can't go wrong with the orange-infused naranjito cookies at Convento Madre de Dios de la Piedad (Calle San José, 4).
Read More: Seville's Best Convents for Cookies
3. Extra-virgin olive oil
Whether they're drizzling it on top of toast, using it as a salad dressing or adding a swirl to the pan before cooking, sevillanos know that extra-virgin olive oil is a way of life. Considering that Spain—and particularly Andalusia—is the world's foremost producer of olive oil, it's safe to say that they're onto something.
Aside from its numerous health benefits, extra-virgin olive oil forms the backbone of local economies throughout Andalusia. Buy some while you're here and help support the local producers who work tirelessly to keep this age-old tradition alive.
Where to buy olive oil in Seville: La Oleoteca (Calle García de Vinuesa, 39) has made a name for itself as the foremost olive oil shop in Seville. As a bonus, each of their wonderful products is available to taste-test before you buy them!
Watch: Need a primer on Spanish olive oil? In the video below, Lauren will show you everything you need to know—from how to spot a top-quality olive oil, to the many different ways you can use it.
4. Olives
On the same note, the olives that go into Spain's wonderful olive oil are also worth a try. Olive groves stretch for kilometers throughout the sunny Andalusian countryside, so it's no wonder these tiny, flavorful fruits are a standard snack at tapas bars throughout the region.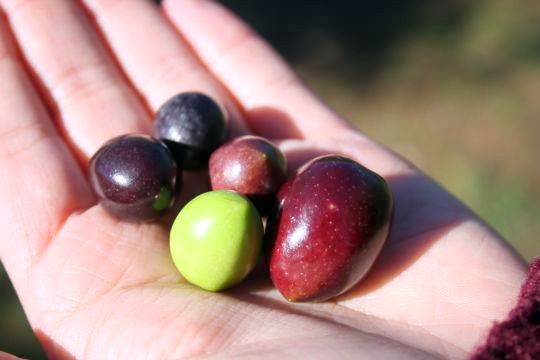 Olives can definitely be one of those love-them-or-hate-them types of food, but many Andalusian olives are a far cry from the bitter, vinegary kind you might be used to. Trust me—I was not an olive fan when I moved to Spain, but have since found several varieties that I enjoy!
My tips: 6 olive varieties for people who "don't like olives" to try!
Read more: Spanish olives 101 guide
Where to buy olives in Seville: Head across the Puente de Isabel II into the emblematic Triana neighborhood. Just on the other side of the bridge, you'll see the local Mercado de Triana (Plaza San Jorge, 6) to your right. Make your way through the bustling stalls to Aceitunas El Puente, home to more varieties of olives than you probably even knew existed—more than 80, to be exact!
5. Jamón ibérico de bellota
Less then two hours northwest of Seville, in the verdant hills of Huelva province, some of the best jamón ibérico in the country comes to be.
It's no secret that Iberian ham is the cream of the crop when it comes to Spanish cured meats—so what makes the stuff from Huelva so special? It has to do with the fact that the pigs here tend to be 100-percent purebred Iberian, are free-range, and eat an acorn-heavy diet. The result: jamón ibérico de bellota—without a doubt, the best ham money can buy.
Where to buy jamón ibérico in Seville: You might not notice Mercado de la Encarnación (Plaza de la Encarnación, s/n) tucked away in the shadow of the towering Setas, but keep your eye out for it. Once inside, head to Corta y Cata. The stall's owner, Gema, hails from Huelva and began working on her family's pig farm when she was a teenager. Needless to say, she knows her stuff, and is happy to share her wealth of jamón knowledge with every customer.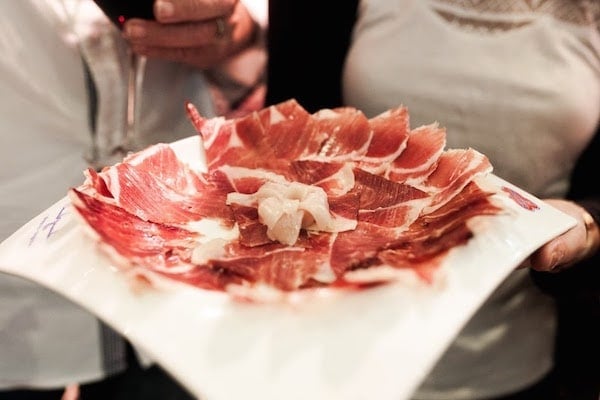 Discover gourmet Seville for yourself!
On Devour Seville's Tapas, Taverns & History Tour, you'll do much more than sample several of the above products. You'll do so in some of the city's oldest and most storied bars, and learn how these spots have rightfully earned their place in Seville's history.
If you are a wine-focused traveler, book the exclusive Tapas & Wine Tasting Tour -- 4 stops, 7 wines, and plenty of food and stories to keep you entertained on this gourmet evening out!
If you really want to take your gourmet obsession to the next level, you'll need to head straight to the source. One way of doing so is with a private Jerez Winery Tour & Sherry Day Trip with Devour Seville. As you wander through idyllic historic vineyards and see just how this fabulous wine comes to be, you'll gain an even deeper appreciation for this staple of Andalusian culture.
Pin me!