Can't get out of the city this year for Semana Santa? No worries, you live in Madrid! This city has a bazillion things to do, and I can't imagine anyone complaining that they were bored during their days off. And while this list is aimed at people who live here in the capital, if you are visiting I guarantee you'll find at least a few useful suggestions as well!
1. Take a day trip
The most obvious choice for a quick mini getaway is a day trip from Madrid. Luckily, you have plenty of amazing options, for virtually any budget. Some of our favorite day trips have been:
Toledo: An amazingly gorgeous and historic medieval city that sells swords and the best marzipan you'll ever taste. What's not to love?
Alcalá de Henares: Your choice from a list of tapas comes with every drink you order-- must I continue? If cheap tapas and wine doesn't sway you, there are also amazing pastries (Princess Letizia's favorites!) and incredible history (Cervantes was born here!).
Aranjuez: Gorgeous, gorgeous and gorgeous. Home to the one of the residences of the King of Spain, you can visit the Royal Palace and its gardens, before enjoying a some home cooking at any of the town's many restaurants.
Chinchón: The town is named after a liquor (or maybe it was the liquor named after the town?), nonetheless people love to pass the day drinking coffee accompanied by either sweet or dry anisette liquor while watching people walk through the city's gorgeous Plaza Mayor.
Navacerrada: Winter seems to carry on and on this year, but luckily if you are a snow lover you don't have to go far to see snow covered peaks. Head to Navacerrada to see the snow, and warm up with a typical Spanish stew.
Burgos: It's a bit of a stretch for a day trip (2.5 hours by car) but it is home to one of the most beautiful cathedrals in the world. It's also known for its delicious cuisine, and it this year's Spanish Capital of Gastronomy.
El Escorial: This small town is known for its monastery, built in case God ever decided to come back to Earth and needed a place to live. With that kind of description, how can you avoid checking it out?
Valle de los Caídos: Perhaps not for the faint of heart, this emotional monument to the many fallen victims during Spain's civil war is quite controversial, but the history is important and the building and its views are incredible.
Ávila: Known for its many churches, along with bars and restaurants, a trip to Ávila means you are sure to leave full and happy.
Segovia: Surely one of the most beautiful towns in Spain, complete with old city walls, a gorgeous cathedral, an ancient fortress, and an enormous Roman aqueduct.
Cuenca: Home to the last remaining "hanging houses of Cuenca" it's worth the trip just to see these strange dwellings, built into the hills about the river.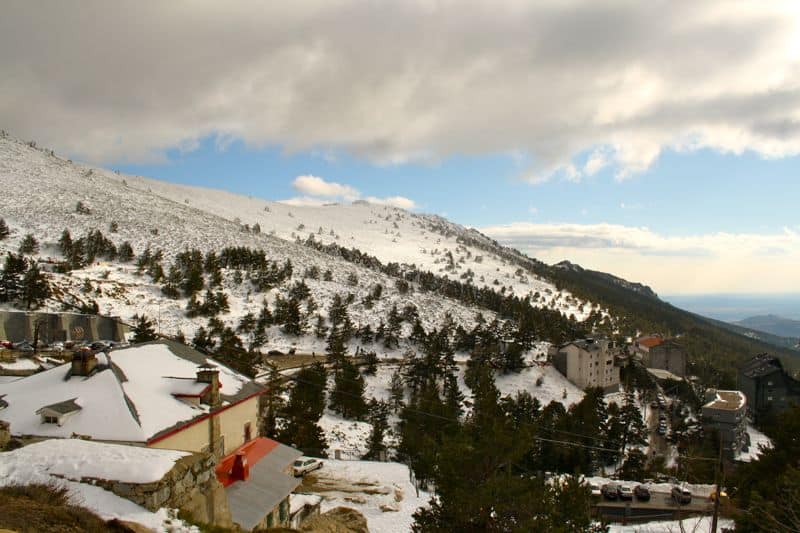 Gorgeous Navacerrada, Spain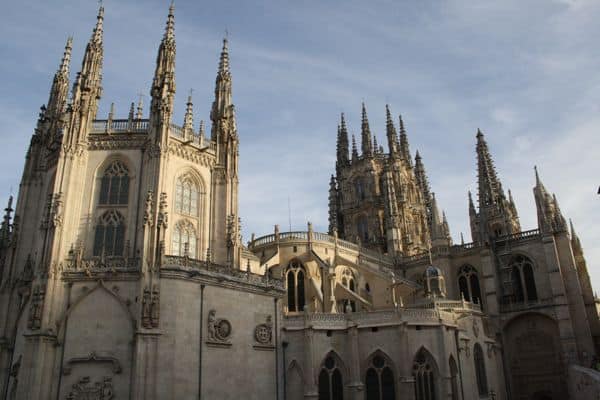 2. Try a new cuisine
For me, there is nothing more fun than finding a good restaurant and tasting something new. My recent finds are:
Mercado de Mostenses: Incredible Peruvian food at low prices-- the menu of the day is one of the best deals in the city!
Curry's Indian Restaurant: Curry's has been great each time we've gone for lunch. Try the lamb korma!
Los Asturianos: If you've never tried Asturian food before, you'll be sure to get hooked here. The menu of the day is your best bet.
Pui's Thai Tapas: The grilled Asian pear and crispy duck salad is to die for. The pad Thai and Thai iced tea are also delicious!
3. Check out a park other than Retiro
I love Madrid's gorgeous Retiro Park and its many hidden corners, but the city has so many more green spaces, and some are really impressive! Check out this article about parks in Madrid, and pack a picnic and a book for a day spent outdoors. Some recommendations:
El Capricho: Open only on weekends, this park is one of Madrid's most impressive.
Parque Juan Carlos I: Rent a bike and make your way around this enormous Madrid park.
Casa de Campo: Explore this enormous park-- 5 times the size of Central Park in NYC!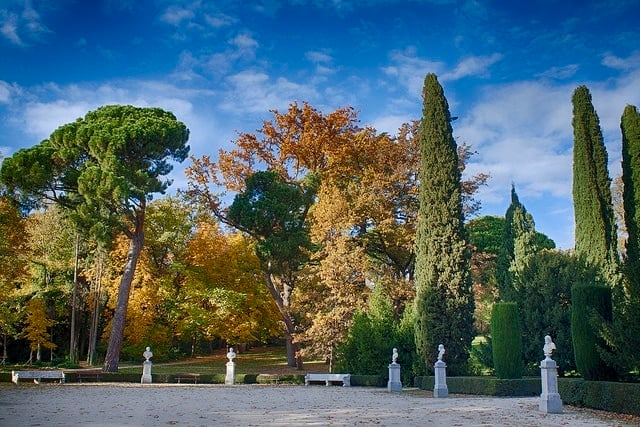 4. Take a tour of Madrid
It was after becoming a tour guide that I realized how by not taking tours in the past I had been doing myself a big disservice. Luckily, in Madrid there is a tour for just about every budget, starting from the informative Sandeman's free tour, the city of Madrid's wonderful history tours, Segway tours, bike tours, and, of course, food tours-- market tours, tapas tours, etc. No matter how long you've been living in the city, there is surely a tour for you, take one in Spanish for an extra challenge!
See Also: Playing Tourist in Madrid
5. Try a lesser known Madrid museum
Madrid is home to an incredible collection of museums. Everyone has probably visited the famed museum triangle (Prado, Reina Sofía, and Thyssen) but there are many other treasures out there to explore. How about...
Museo del Traje (The Costume Museum): This wonderful museum is dedicated to fashion and the way Spaniards have dressed throughout history.
Real Fábrica de Tapices (Royal Tapestry Museum): Here you will find an amazing collection of the Royal tapestries, and can even watch as the artists are constantly creating new works of art.
Sorolla Museum: Celebrating the works of impressionist painter Joaquín Sorolla, visitors are transfixed as they enter his former home, even viewing the painting he was working on when he died.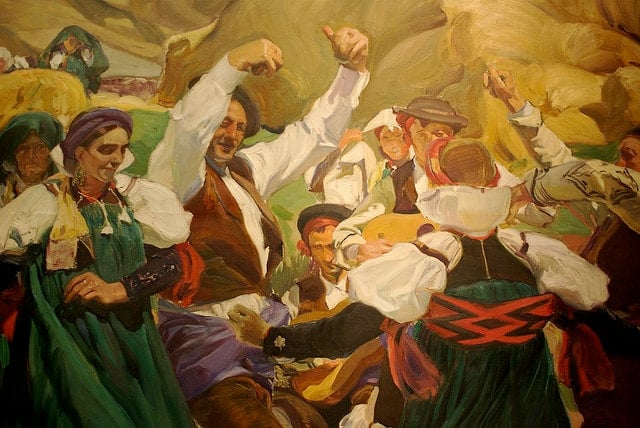 6. See a show
Whether you like live music, theater, comedy, or dance, Madrid has something for everyone. For some suggestions, check out some ideas here.
See also: Madrid's must-see flamenco shows
7. Cook a Spanish recipe
Go to the market (I love Mercado de la Paz in the Salamanca neighborhood and the variety at Las Ventas market in the Ventas neighborhood) and then experiment with a Spanish recipe. Feeling like hearty bull's tail? Or maybe a summery gazpacho? Check out our recipe section for lots of ideas, or email me to take one of my cooking classes.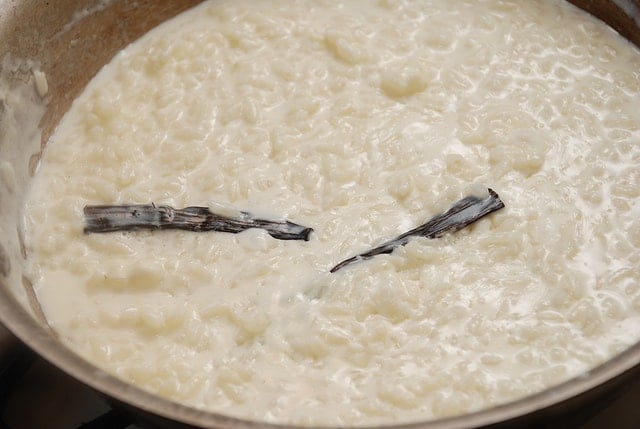 8. Try the Madrid cable cars & lunch at Casa Mingo
Eat lunch at the simple but delicious Asturian style cider house Casa Mingo where you can enjoy roasted chicken, Cabrales cheese, and some buttery Asturian cider. After leaving stuffed, head up the hill to take a cable car ride which, while short, allows you to see some gorgeous views of the city.
9. Go hiking in the nearby Madrid mountains
To truly escape from city life, there is no better place to spend the day than in the fresh mountain air. Luckily, Madrid is surrounded by the lovely Guadarrama Mountains, where you can choose from many different hiking trails of all levels and altitudes. I can only recommend the place I've been, Cercedilla, where there are 7 trails to choose from and the small town is really cute too!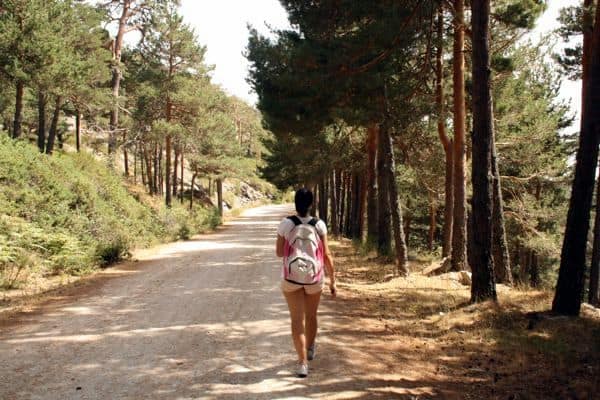 10. Watch a sunset at the Debod Temple
Relax and disconnect-- you are on vacation after all! There is no better place (when the weather is nice) to watch a sunset in Madrid than the Templo de Debod. Watch the Madrid sky turn pink and orange at these ancient Egyptian temples, given to Spain by Egypt as a gift in 1972.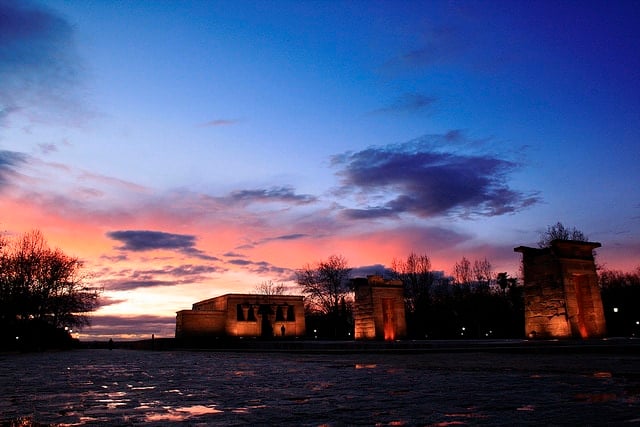 If this list of things to do in Madrid doesn't solve your Semana Santa dilemma, I don't know what will! But if you have something to add, please leave us your suggestions as a comment, the more ideas the better!
Photo credits: M.Peinado (El Capricho Park), Cassandra Gambill (Madrid Food Tour), deramaenrama (Casa Mingo), mrhash (Templo de Debod)