Whether they're fried, boiled, baked, or scrambled, Spanish egg dishes dominate restaurant menus and traditional recipes throughout the country.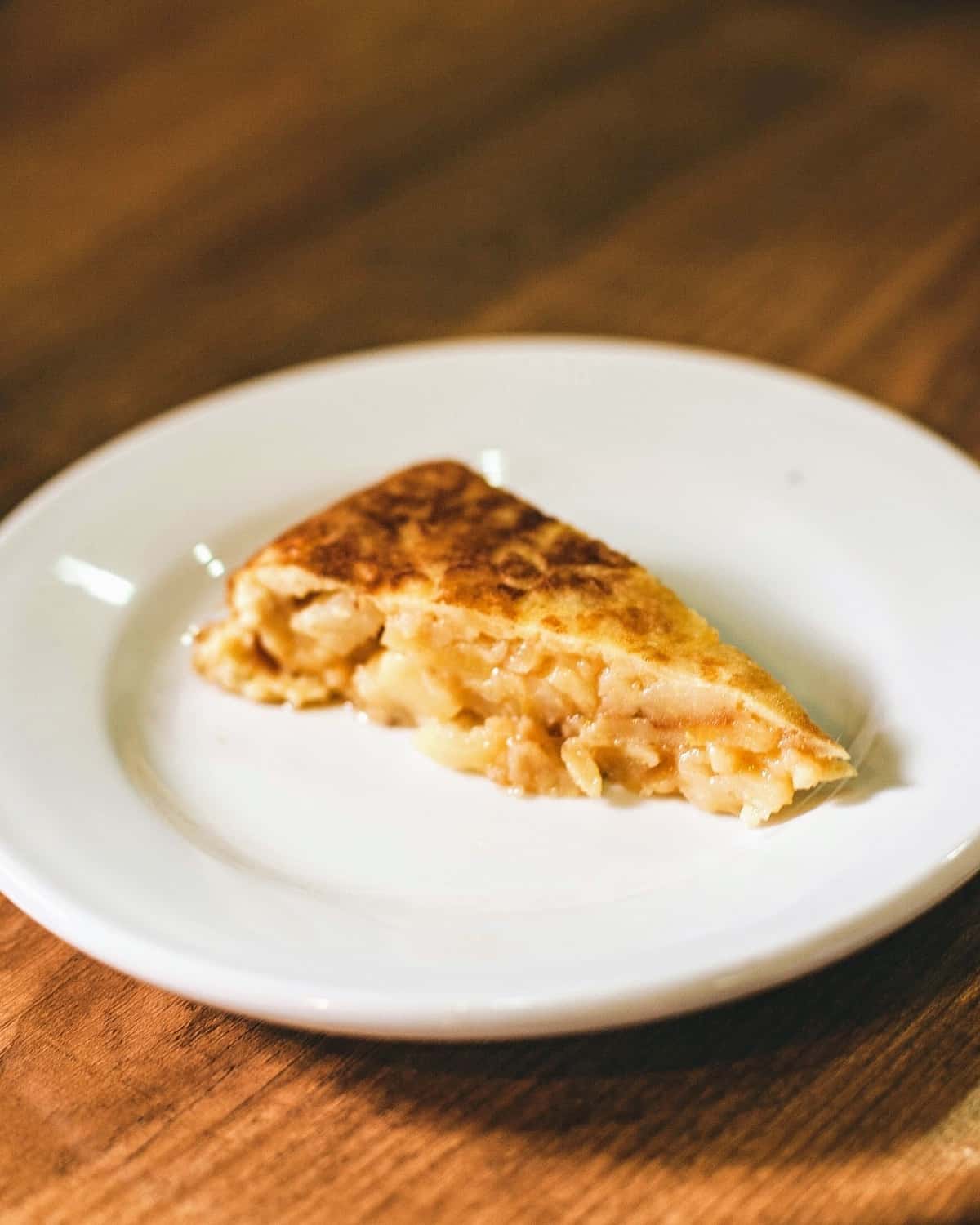 There's a lot to love about eggs. They're cheap, easy to find and prepare, and an excellent source of vitamins, minerals, and protein—making them a staple of the Mediterranean diet.
So it's no surprise, then, that eggs play such a major role in Spanish cuisine! Below you'll find everything you need to know about some of the best Spanish egg dishes: when to eat them, how to make them, and so much more.
Eggs in Spanish Cuisine: An Overview
Eggs are the star ingredient of many traditional Spanish tapas like tortilla de patatas and huevos rotos. But the obsession doesn't end there. Eat your way around Spain a little more, and you'll see that eggs are also the go-to garnish for everything from salads to salmorejo.
In fact, eggs are so popular here that in 2019, the average Spaniard ate 237 eggs! If that's a goal you can aspire to, be sure to give the below Spanish egg dishes a try.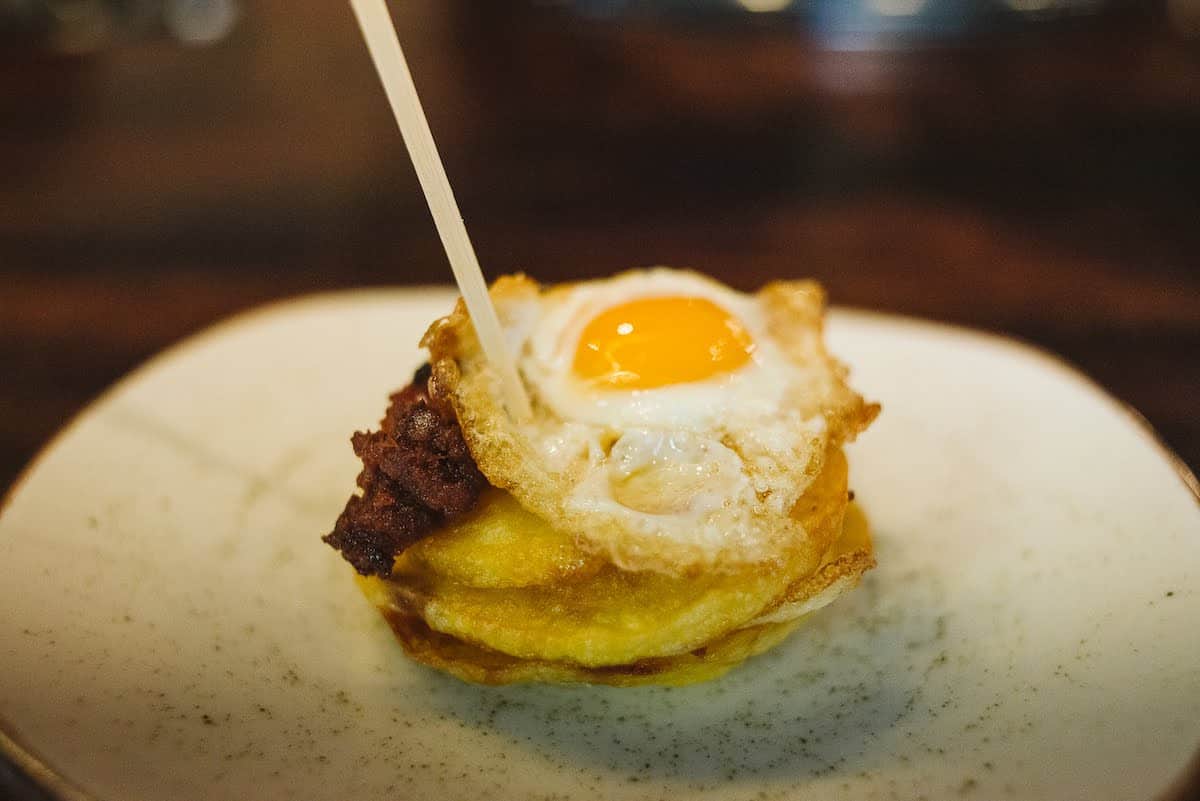 When Do We Eat Eggs in Spain?
There's one place you don't usually find Spanish egg dishes: On a breakfast menu.
What? No eggs for breakfast?
It's true—in Spain, eggs are hardly ever going to be the first thing you eat in the morning. Instead, you'll dig into a toast with tomato, churros, or perhaps a pastry. The exception is a slice of Spanish omelet (pincho de tortilla), which in some regions of Spain is an acceptable breakfast choice.
But just because eggs don't usually grace the breakfast table doesn't mean that they're not popular—on the contrary! You can eat eggs at just about any of the many other Spanish mealtimes throughout the day. Eggs make the perfect mid-morning snack, lunch, merienda, or dinner.
Ready to dive into the wonderful world of Spanish egg dishes? Read on to discover some of the best—and learn how to make them!
Top 14 Spanish Egg Dishes
1. Tortilla de Patatas (Spanish Potato Omelet)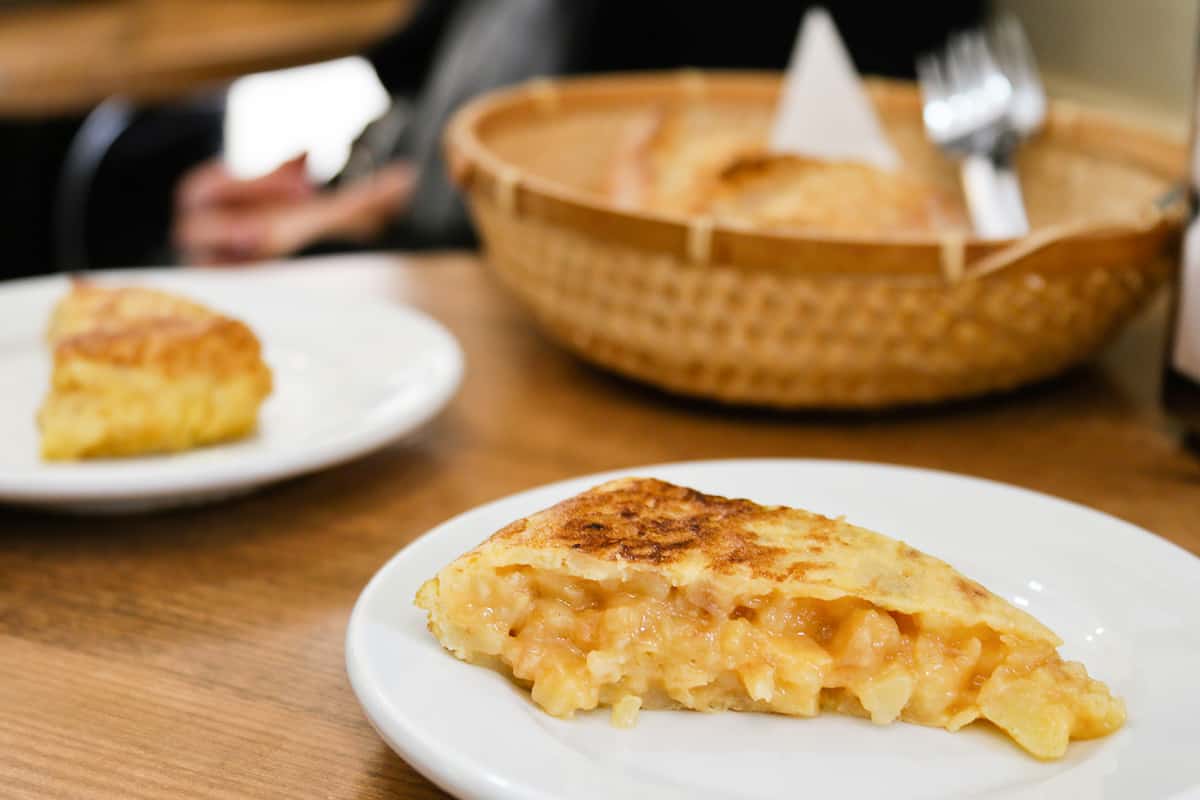 If you only try one Spanish egg dish, make it this one.
Tortilla de patatas (also commonly called tortilla española) is easily one of the most popular dishes (egg-based or otherwise) in the entire country. It's the closest thing Spain has to a national dish (that's right—not paella!). Despite its simplicity, everyone—from amateur home cooks to professional chefs—has their own special tortilla trick, making every one you try unique.
The most basic Spanish omelets are made from a mere four ingredients: eggs, fried potatoes, olive oil, and salt. Many people also add fried or caramelized onions—a controversial ingredient that has sparked many a heated debate here in Spain!
Spanish Tortilla Recipe (Tortilla de Patatas)
This easy and authentic Spanish omelette recipe combines egg, potato, onion, olive oil, and salt in what is the best Spanish tortilla you'll try.
Check out this recipe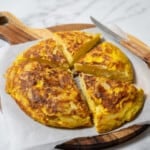 2. Huevos Rotos (Broken Eggs)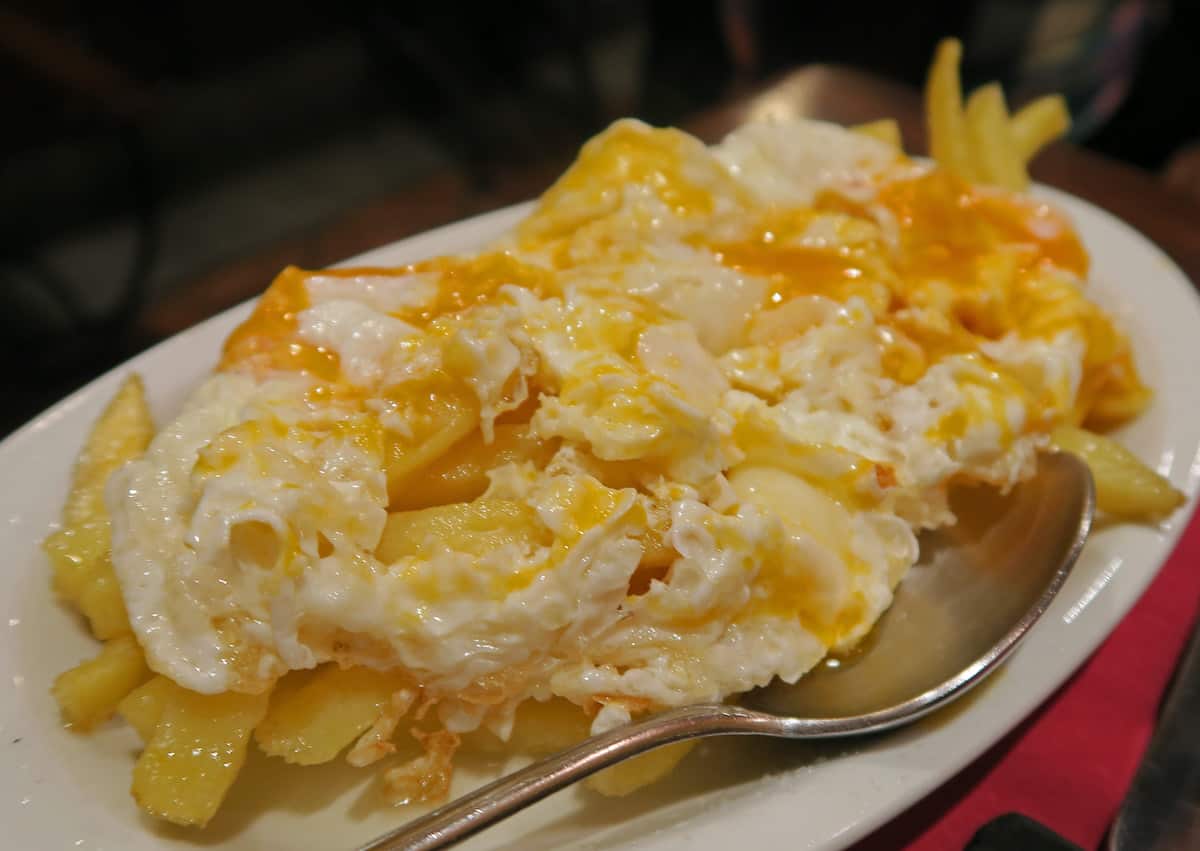 Huevos rotos is one of those dishes that can vary greatly from region to region. But the basic concept is always the same: eggs fried in olive oil, yolks nice and runny, laid atop fried potatoes.
The funny-sounding name (which translates to "broken eggs") comes from the moment when either the server or the diner breaks the egg yolks with a fork or knife, allowing the yolk to run over the potatoes. You also might hear the dish called huevos estrellados ("starred eggs") because the incision in the egg often resembles a star.
Along with the gooey goodness of the egg yolk, the potatoes are also often accompanied by either cured ham or other cured meats such as chorizo. However, it also makes a great vegetarian tapa without the meat!
Huevos Rotos Recipe: Spanish Broken Eggs with Ham, Chorizo, & Peppers
This delicious and easy Spanish huevos rotos recipe makes the perfect last minute dinner!
Check out this recipe
3. Pisto con Huevo (Ratatouille with Fried Egg)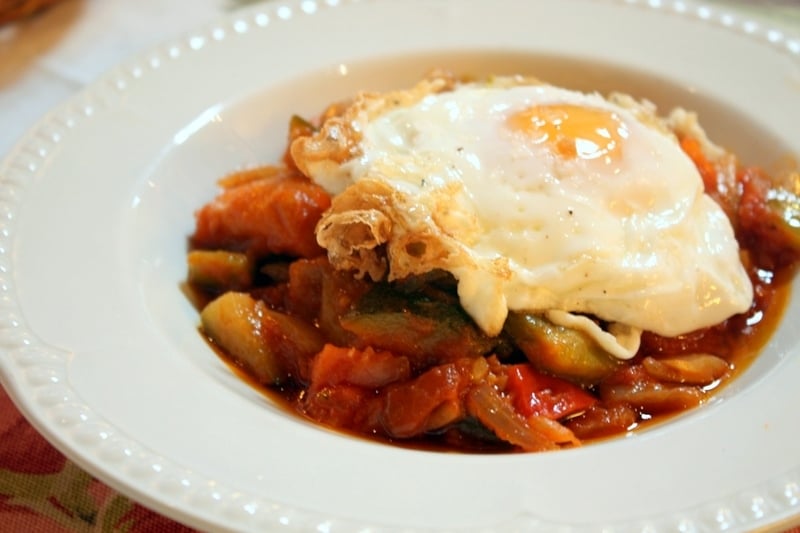 Zucchini, tomato, onion, potato, and bell pepper are stewed together to create a rich, slightly sweet pisto. That ratatouille-like stew is then poured into a piping-hot clay bowl and topped with a sunny-side-up fried egg.
Much like with huevos rotos my favorite part of eating pisto con huevo is slicing the perfectly placed fried egg in two, freeing the flavorful yolk. Don't forget to grab a piece of bread to sop up the scrumptious juice left at the bottom of the bowl!
Traditional Spanish Pisto Recipe
Try my delicious pisto recipe, a Spanish version of ratatouille!
Check out this recipe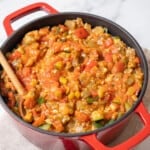 4. Huevos Rellenos (Deviled Eggs)
One of the easiest Spanish egg dishes is simple deviled eggs. Spanish deviled eggs usually involve some type of seafood and are often made using canned tuna, tomato paste, mayonnaise, and a light sprinkling of paprika.
Huevos rellenos are a common sight at holiday meals in Spain, where they often serve as one of many tapas-style appetizers. Check out a classic recipe for this festive favorite in Spanish Feasts from the Devour Tours Kitchen, a digital cookbook packed with 50+ comfort food dishes from across Spain!
5. Tortilla Francesa (Scrambled Egg Omelet)
A "French omelet," as it's called here in Spain, is a thin layer of scrambled egg often folded in thirds. It is eaten by itself or with a quick sprinkling of salt.
The simplicity of the tortilla francesa makes it a popular filling for Spanish sandwiches. Just one egg and a hearty baguette gets you bocadillo perfection!
6. Revuelto (Scrambled Eggs)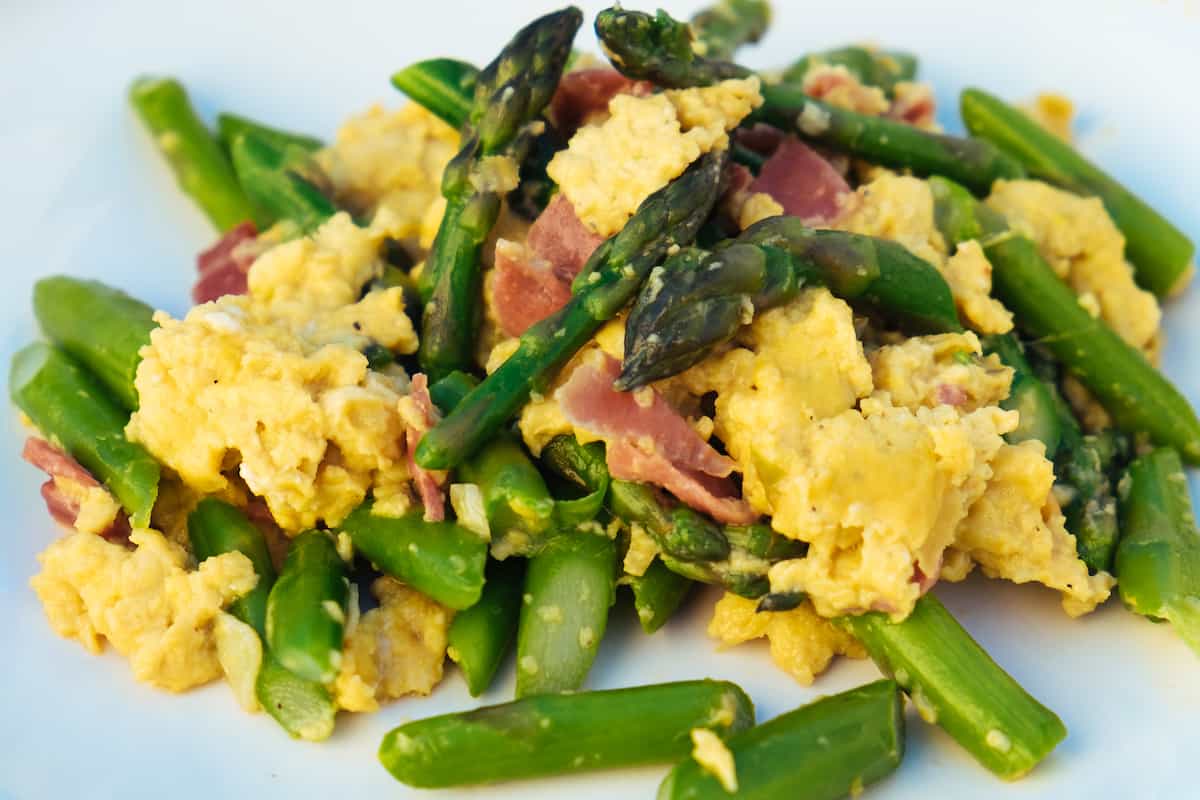 A revuelto, or "scramble," is another Spanish egg dish that is ripe with possibilities. Revueltos are always served with one or two other ingredients mixed in. Some of the most popular scrambled egg add-ins are blood sausage, asparagus, codfish, or garlic stalks...but the possibilities are endless!
7. Salmorejo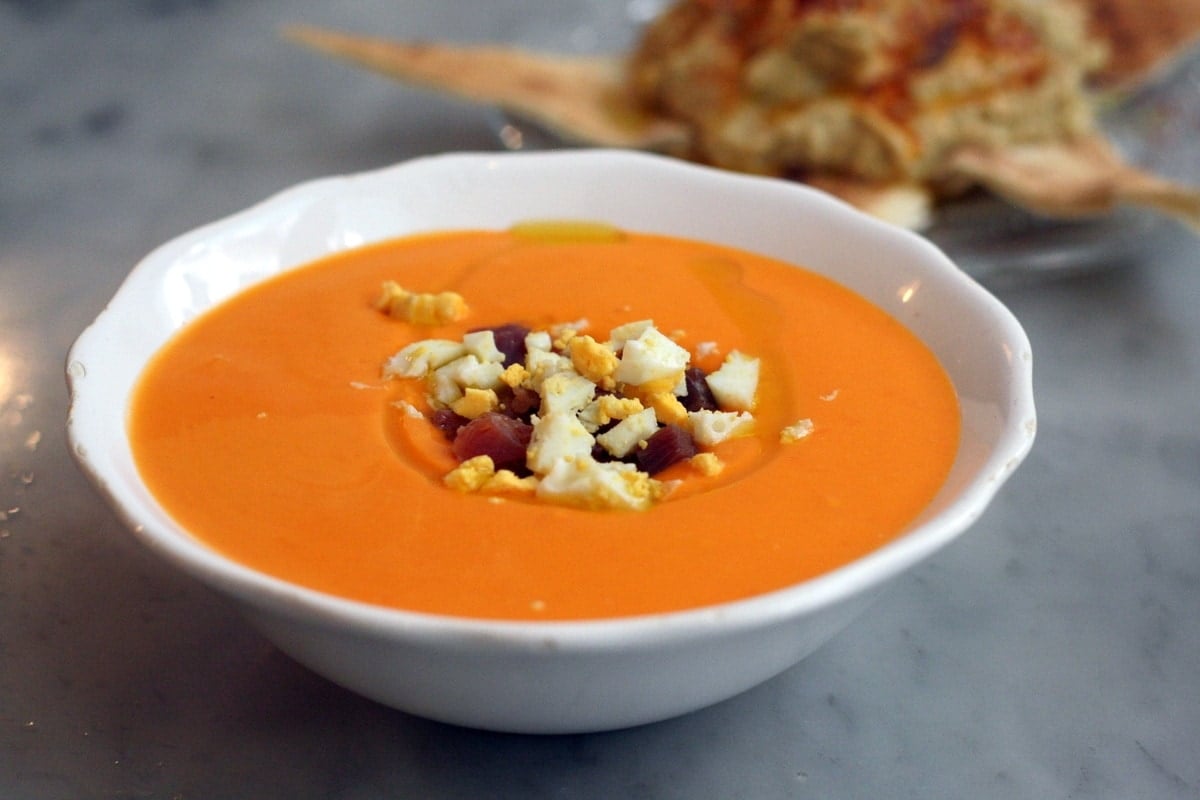 Okay, so this one might be a bit of a stretch...but the secret ingredient in the best salmorejo recipe is a hard-boiled egg!
And no, not the one that gets diced up on top as a garnish along with bits of cured ham. Blending an entire hard-boiled egg into the cold soup itself helps give it an irresistibly creamy texture.
The other ingredients in this Spanish summertime classic are as simple as they come: tomatoes, garlic, excellent olive oil, sherry vinegar, and bread. The recipe itself is also incredibly simple—the only hard part is waiting for it to chill for long enough to enjoy!
Salmorejo Recipe
The best Spanish salmorejo recipe I've ever tried. Straight from my mother-in-law's cookbook to your own!
Check out this recipe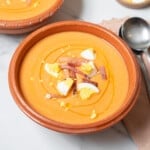 8. Migas con Huevo (Sautéed Breadcrumbs with Egg)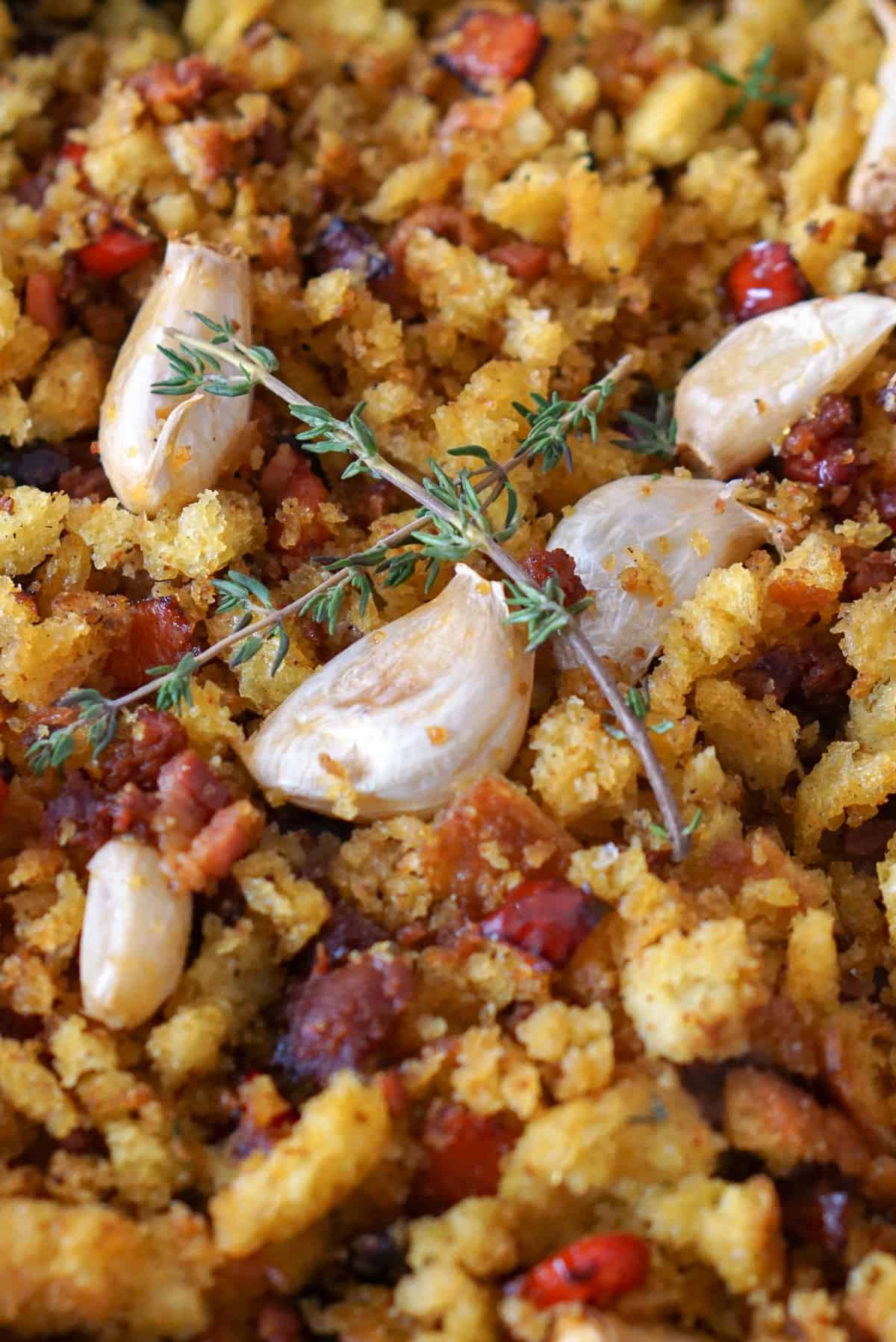 Migas are Spain's answer to North American-style stuffing. They are made from chunks of day-old bread that have been rehydrated with saltwater and pan-fried with sweet bell peppers, garlic, chorizo, and pancetta.
As if that weren't good enough, migas are commonly topped with fried eggs and any number of other items such as chorizo or even green grapes!
Migas with Chorizo Recipe
Stale bread and smokey chorizo combine in this hearty Spanish classic, migas with chorizo.
Check out this recipe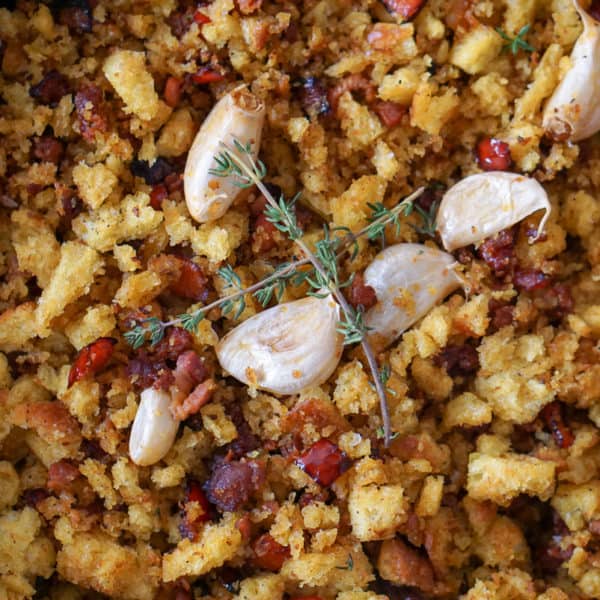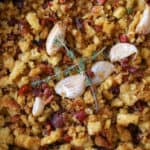 9. Huevos a la Flamenca (Baked Egg and Vegetable Skillet)
Huevos a la flamenca, literally "flamenco-style eggs," might just be the ultimate brunch food.
In this classic dish, tomato, peas, bell pepper, potatoes, chorizo, ham, and onion are topped with eggs and baked until the egg whites are cooked but the yolk remains runny. The only downside (here in Spain, at least) is that you'll have to wait until dinner to devour it. If you're cooking at home, though, feel free to enjoy this simple and delicious Spanish egg dish at any time of day!
10. Ensaladilla Rusa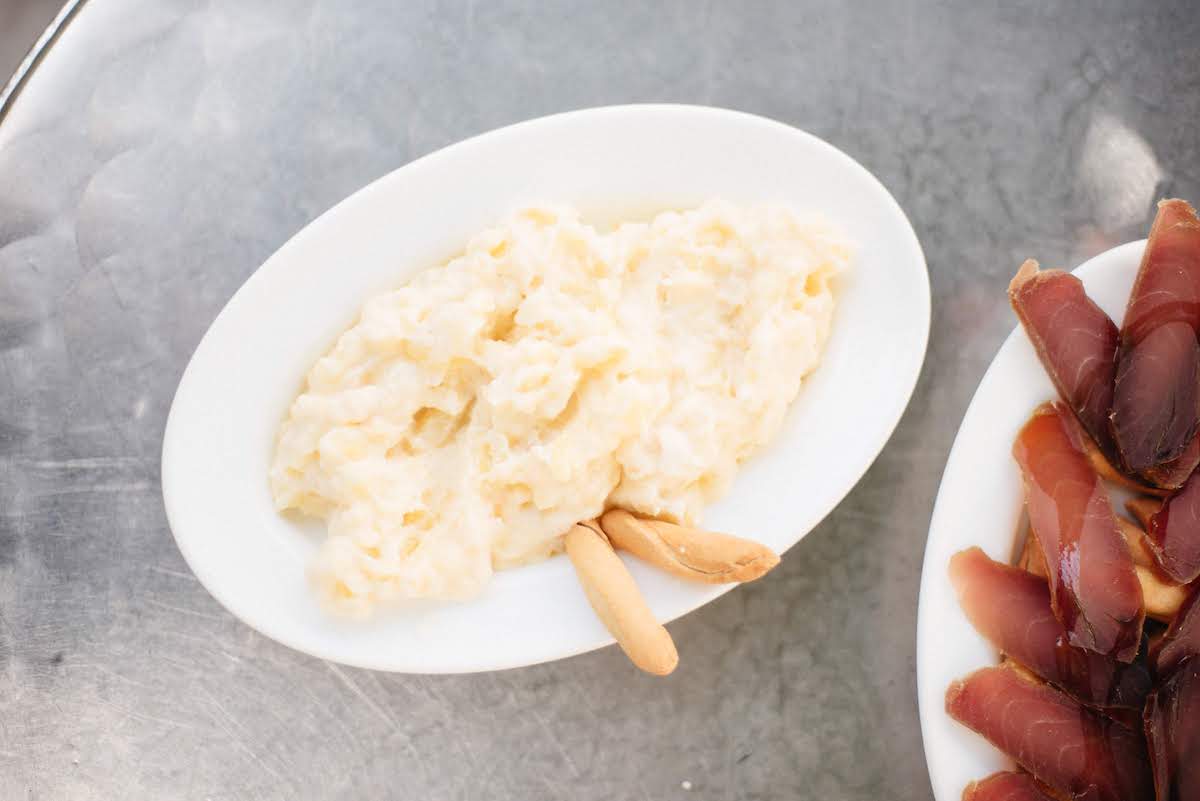 Few things hit the spot on a scorching summer day in Spain better than ensaladilla rusa. Despite its name ("Russian salad"—and yes, it does have roots in Moscow), it's now one of the most typical tapas you'll find in Spain!
The beauty of ensaladilla rusa is how easy it is to adapt to whatever you have on hand. All you really need to make it delicious are some veggies, hard-boiled eggs, seafood (shrimp and tuna are common additions), and mayonnaise (whether you make it homemade or not is up to you!). Serve chilled and enjoy with an ice-cold beer or dry sherry wine!
Ensaladilla Rusa (Russian Potato Salad)
Try this delicious ensaladilla rusa recipe for a taste of Spain's favorite summer dish. This Russian potato salad is a homemade dish that's worth trying!
Check out this recipe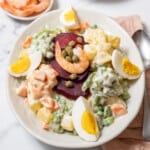 11. Alioli
Spain's ubiquitous garlic mayonnaise isn't traditionally made with eggs—just olive oil and garlic, with a pinch of salt. But today, most Spanish home cooks will make their alioli with egg to give it an extra creamy texture.
When it comes to how to use alioli, the sky's the limit! Patatas alioli or patatas bravas are both excellent options, as is stirring a hearty dollop into black paella. You can also just keep it simple and use it as a spread for sandwiches or a dip for veggies.
Easy Spanish Alioli Recipe: Homemade Garlic Mayonnaise
Try this easy and delicious Spanish alioli recipe for an unforgettable homemade garlic mayonnaise. Perfect for fish dishes, raw vegetables, and more!
Check out this recipe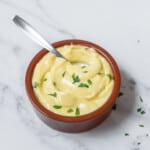 12. Cod with Egg & Potatoes
Though not native to Spain, salt cod (bacalao in Spanish) is perhaps one of the most beloved staples of national cuisine. So it's no surprise that it's also made its way into one of the tastiest Spanish egg dishes!
Bacalao con huevos y patatas—salt cod with eggs and potatoes—is as simple as it sounds, and unbelievably delicious. It's the epitome of Spanish comfort food and isn't too laborious to put together, making it a fantastic option for a weeknight dinner or as part of a long weekend lunch.
Salt Cod With Eggs and Potatoes (Bacalao con Huevos y Patatas)
This delicious and easy recipe for salt cod with eggs and potatoes is one of my favorite Spanish dishes!
Check out this recipe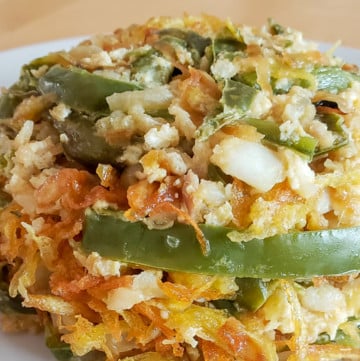 13. Tortilla with Zucchini, Leeks, & Manchego Cheese
There's no such thing as too many tortilla recipes. The beauty of the Spanish omelet is its simplicity, which makes it all the easier to customize!
One delicious twist is to sub the traditional onions out for leeks and add in some fresh, healthy zucchini alongside the potatoes. Cured Manchego cheese gives this unique tortilla recipe the perfect finishing touch!
Spanish Tortilla with Zucchini, Leeks, Potatoes and Cheese
A delicious Spanish tortilla recipe with zucchini, leeks, potatoes, and Manchego cheese.
Check out this recipe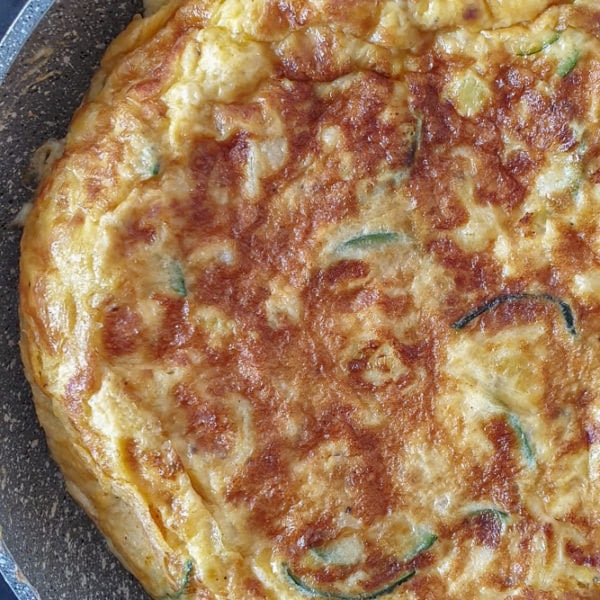 Egg-Based Spanish Desserts
14. Flan
Not all of the best Spanish egg dishes are savory! In fact, many of them happen to wind up on the dessert menu.
Traditional flan is one of the most typical desserts in Spain and the perfect way to cap off a long meal. Eggs give the flan its famous jiggly texture, and a simple caramel syrup and a dash of vanilla make it just the perfect amount of sweet.
Authentic Spanish Flan Recipe
This classic Spanish flan recipe is so simple it's almost criminal. Just 4 ingredients and a handful of steps will get you a silky smooth flan with a devilishly gooey caramel.
Check out this recipe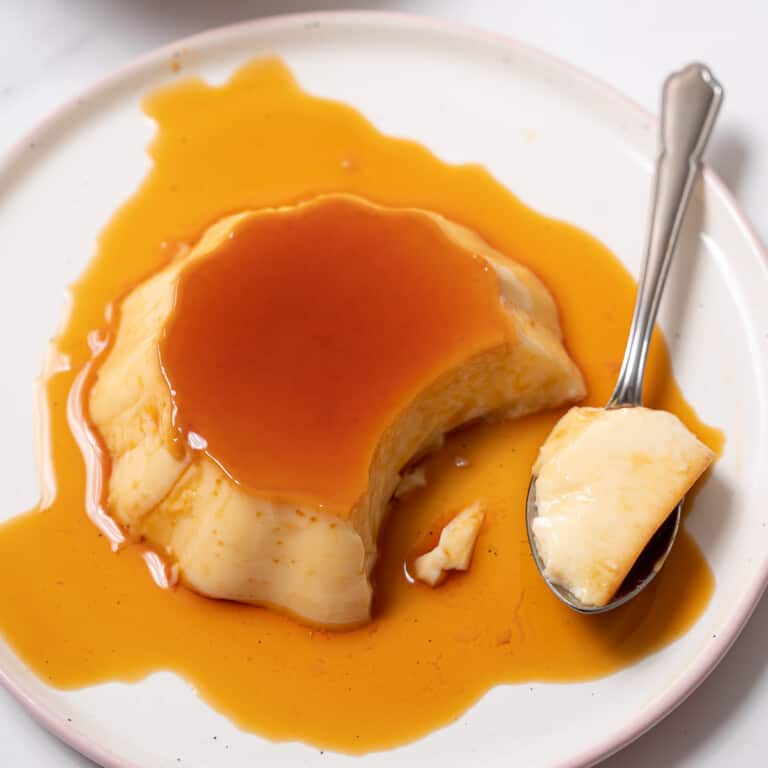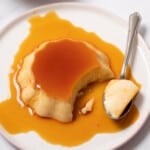 15. Crema Catalana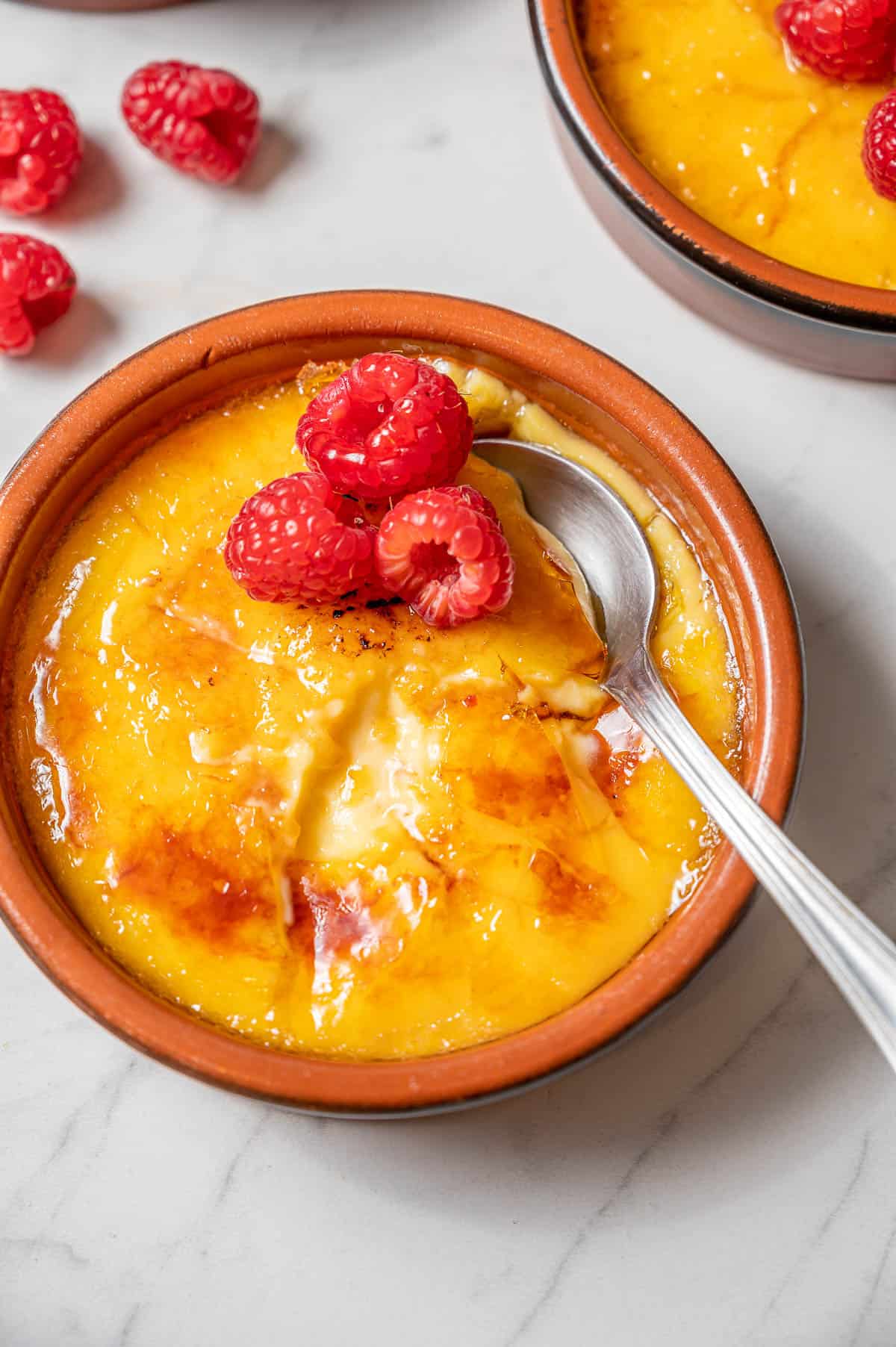 If you love the custardy taste that flan provides but prefer something a bit on the creamier side as far as texture goes, crema catalana is calling your name.
This typical egg-based dessert looks a lot like creme brulee, and the taste is quite similar as well. But it's even easier to make than its better-known French cousin (no hot water bath!), and a burst of fresh citrus gives it a slightly different flavor.
Authentic Spanish Crema Catalana Recipe
A delicious and authentic Spanish Crema Catalana recipe, topped with fresh fruit!
Check out this recipe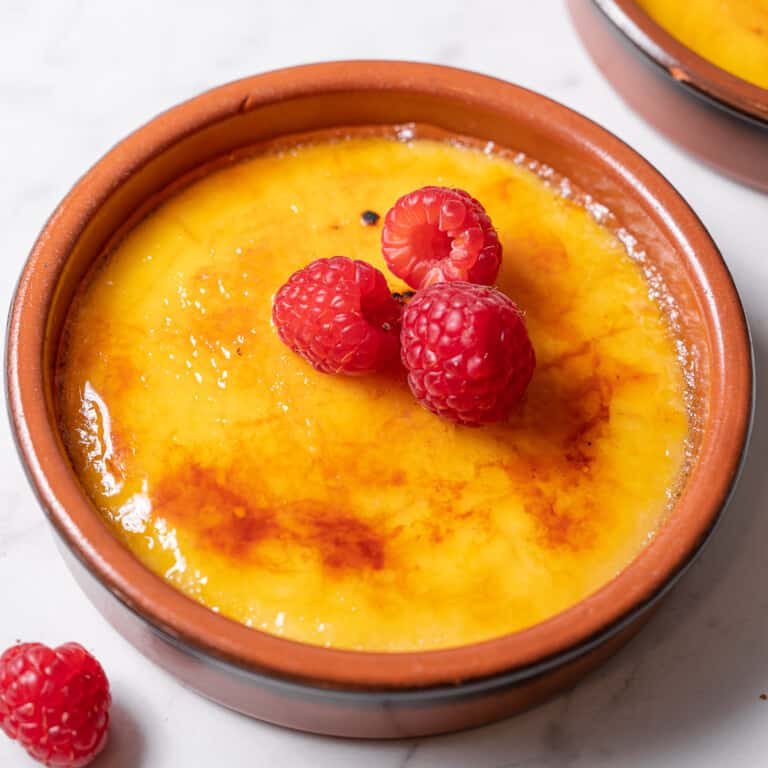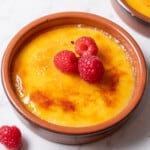 16. Burnt Basque Cheesecake
Last but certainly not least is perhaps the best of all egg-based sweets in Spain: the Basque Country's legendary burnt cheesecake.
Born at an unassuming pintxos bar in San Sebastian, this humble five-ingredient cheesecake has won the hearts (and stomachs) of thousands of diners over the decades. It's heavy on the eggs (seven of them, to be exact) to make it perfectly jiggly and creamy in texture, while the high baking temperature caramelizes the outside just a bit for added sweetness.
Burnt Basque Cheesecake Recipe (La Viña Style)
This easy burnt Basque cheesecake recipe comes from the Devour Tours cookbook and is based on the original version served at La Viña in San Sebastián.
Check out this recipe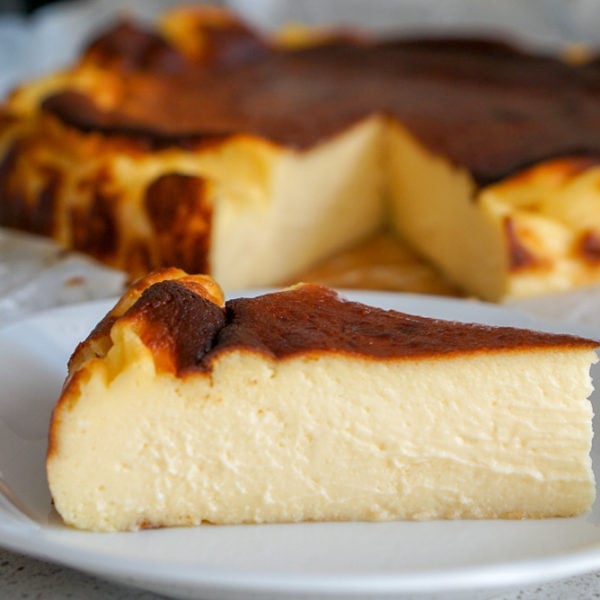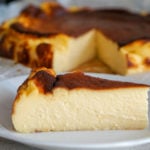 Spanish Egg Dishes FAQs
Do Spaniards eat eggs?
Yes! In fact, eggs are one of the staple ingredients of Spain's cuisine. They're the star ingredient in Spanish omelet, and play a big role in many other dishes as well.
What's the difference between Spanish omelet and tortilla?
These two terms are often interchangeable here in Spain. "Spanish omelet" refers to the typical potato and onion omelet eaten throughout the country, known in Spanish as tortilla de patatas. This is often shortened to simply tortilla, and is very different than the corn and flour tortillas used in many Latin American cuisines.
Is a frittata a Spanish omelet?
A frittata is a delicious Italian egg dish that is similar to the Spanish omelet in some ways, but with a few key differences. Namely, frittatas are not always made with potato (though it is a common ingredient) and are finished in the oven to cook the top side, rather than being flipped (as is the case with Spanish tortilla de patatas.
Update Notice: This post was originally published on June 21, 2015 and was updated with new text and photos on July 27, 2021.
Hungry for more? Sign up for my free weekly newsletter and receive a new Spanish recipe once a week! Join today and get my FREE Spanish ingredient essentials guide!