If the world knows one thing about eating in Spain, it's tapas. But what are tapas, anyway?
Ask 10 Spaniards that question and you'll get 10 different answers. Some are elaborate plates full of food; others are bite-sized dishes of olives or potato chips. Some are hot; some are cold. In some places, they're free, but in others, you have to pay.
But one thing is always true: Spain wouldn't be Spain without tapas.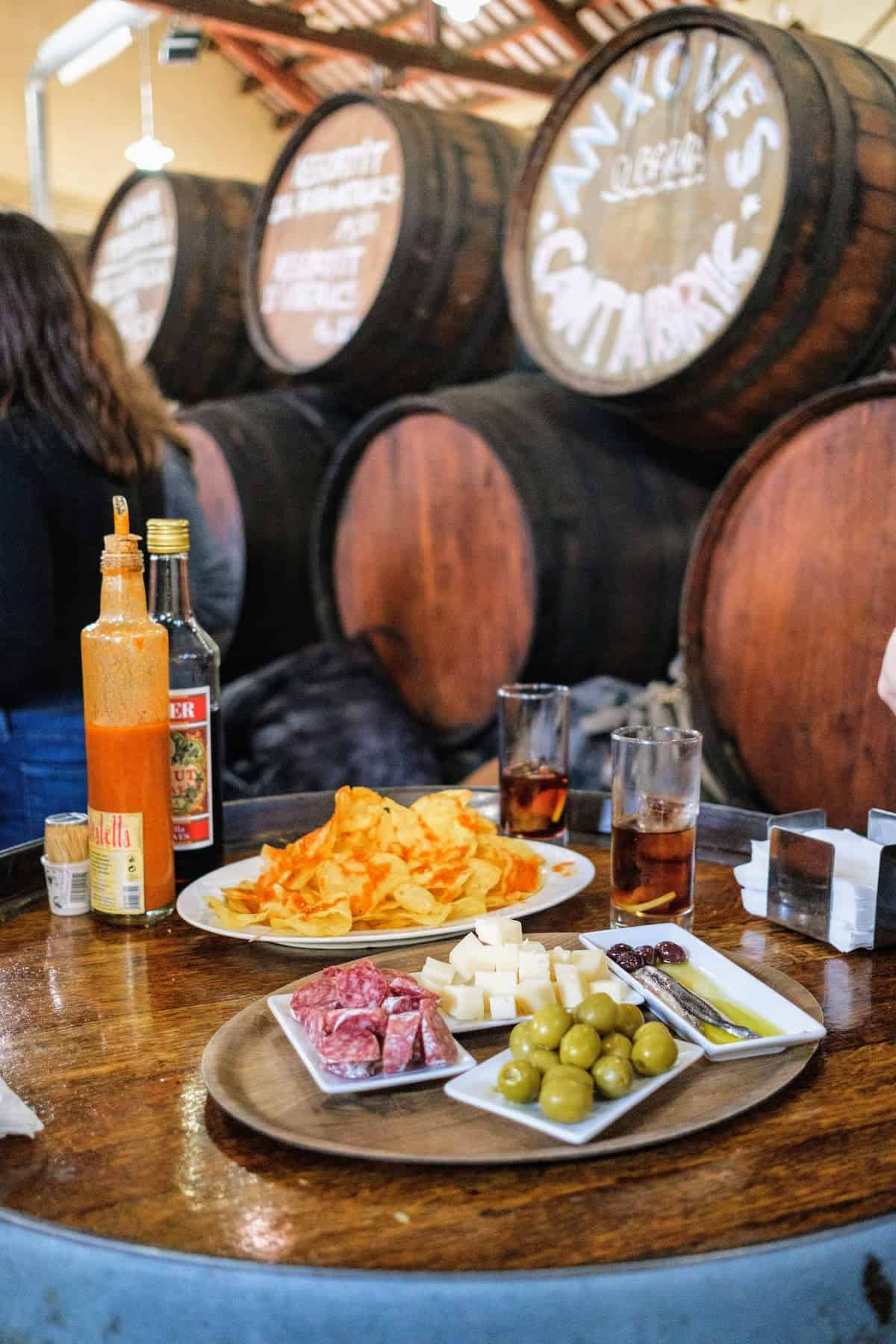 One popular definition of the concept explains tapas as small plates, and many people may already associate them with Spain. But they don't necessarily have to be small—and in fact, the idea of tapas goes beyond the food itself.
Here in Spain, tapas are more than just food—they're a social activity meant to be enjoyed in great company. Knowing not just what tapas are, but also how to enjoy them like a local, will make your Spanish dining experience unforgettable.
What Is the Definition of Tapas?
So now you know that the concept of tapas can be a bit hard to nail down. But the history of the term itself can shed some light on things, too.
What does the word "tapas" mean?
In Spanish, a tapa is a lid or covering, which comes from the verb tapar (to cover). This definition comes into play in a few of the legends surrounding its (widely disputed) history.
One popular legend claims that around the turn of the 20th century, Spanish King Alfonso XIII stopped at a bar while traveling through a dry, windy part of southern Spain. In order to keep the blowing sand out of the king's drink, the bartender topped his wine glass with a slice of cured ham. The king loved the idea, and voilà—tapas were born!
Another story places the origin of tapas in the Middle Ages, when northern Spanish laborers would drink heavily to warm themselves from the bitterly cold winters. In order to offset the alcohol, bartenders would serve a bit of food with each drink—a tradition that soon became popular with laborers and leisure diners alike!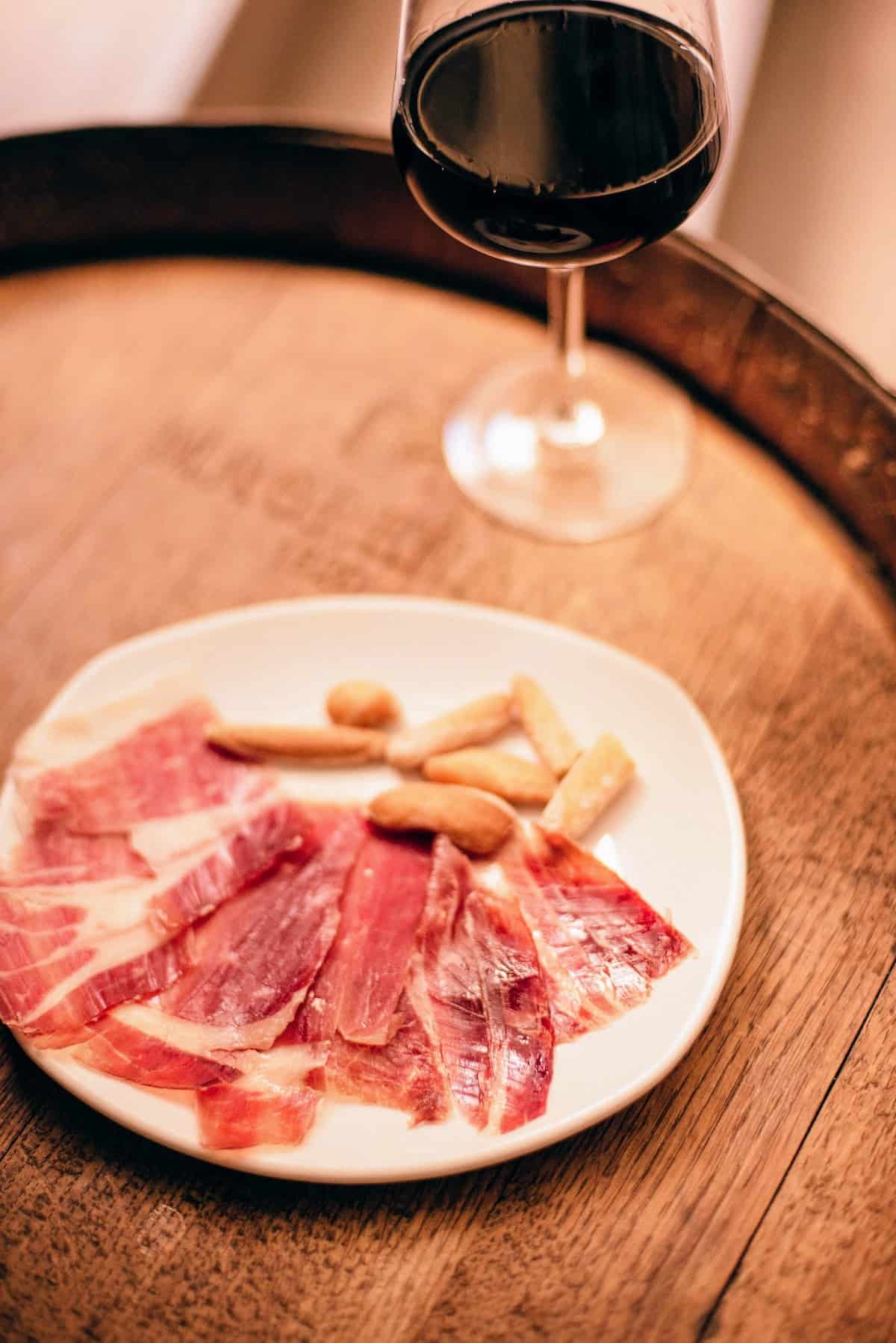 What Are Tapas in Spain?
If the history of tapas is unclear, then the definition of what is and is not a tapa is even more confusing. That definition changes largely depending on where in Spain you are.
As mentioned earlier, the popular definition of tapas is small plates. And in some cities and bars, that's taken quite literally: your tapa will be a small dish of olives brought out with your drink.
Other bars list three different portion sizes for each dish on their menu. A tapa will be small enough for one, a media ración is a good size to share among two or three people, and a ración is the largest of all.
The local interpretation also varies depending on price—in some cities, tapas come free with your drink. Presentation also plays a factor: the Basque version, pintxos, often come skewered atop slices of bread.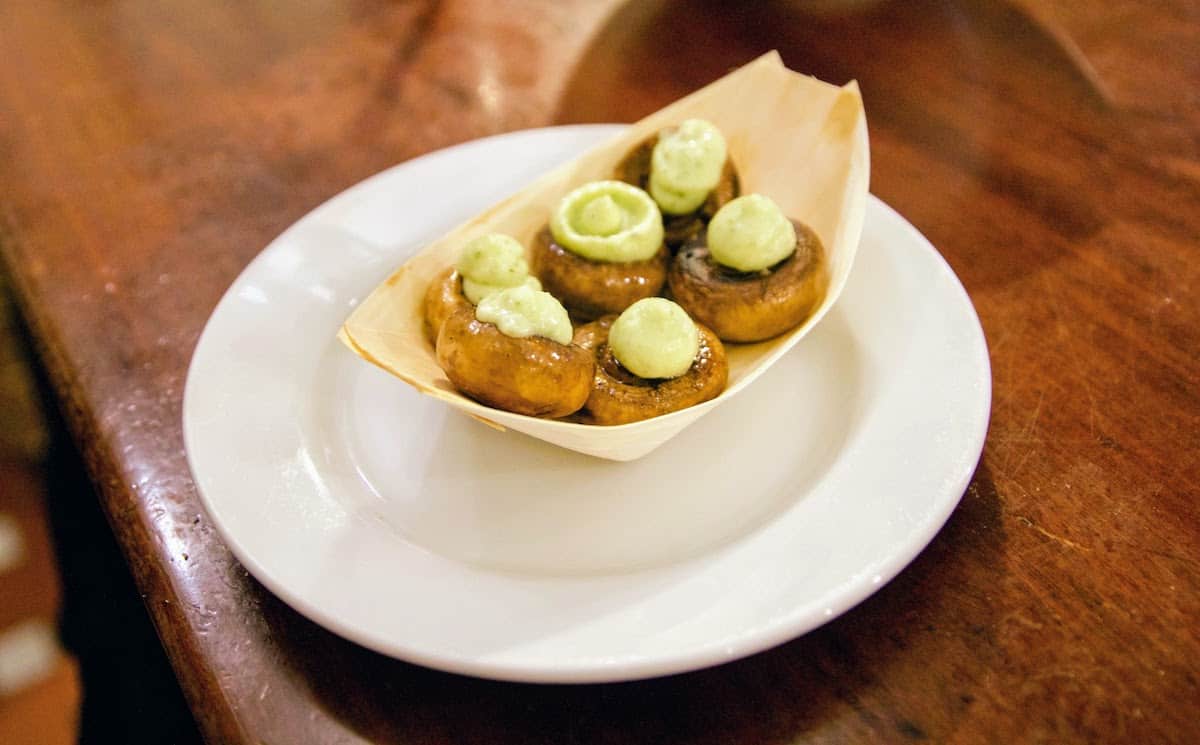 What Is a Tapas Bar?
Here in Spain, tapas bars are less formal than sit-down restaurants. The best ones tend to fill up as locals pack inside to share food and drinks with friends.
Many bars are standing-room only, so expect to eat on your feet at the bar or at a high table. However, in some cities such as Barcelona, most bars will also have places to sit. (That's right—even the tapas bar experience itself can be very regional!)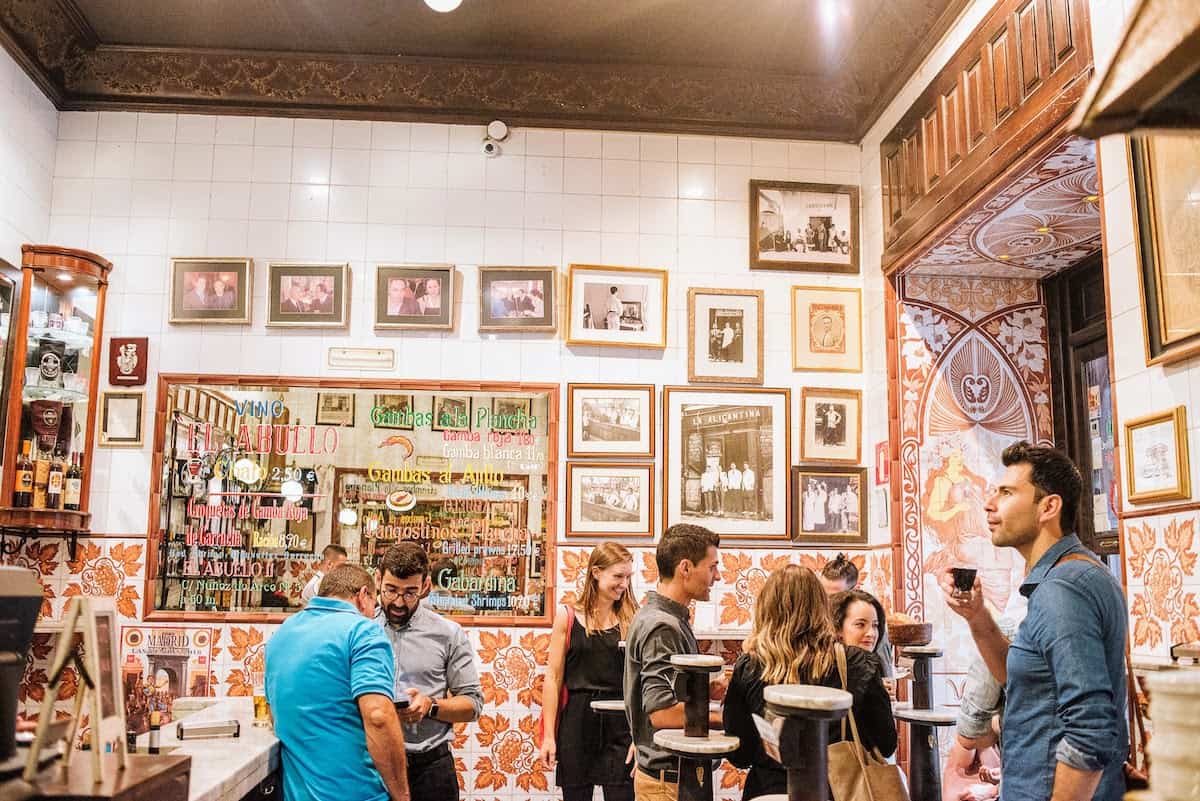 What Is a Tapas Restaurant?
The concept of tapas has made waves around the world. Outside Spain, you're more likely to find them served at sleek, trendy restaurants catering to a cosmopolitan crowd.
Keep in mind, though, that many tapas restaurants abroad may not serve food that's very authentic to Spain. Some restaurants modify traditional Spanish recipes to better suit local tastes, and others may even use the word to describe Latin American food.
If you're craving tapas outside Spain, it's worth taking the time to do a bit of research on Spanish restaurants nearby. Look for places whose owners and chefs have some connection to Spain, and get familiar with some authentic Spanish dishes so you know what kinds of things to look for on the menu.
What Are Traditional Spanish Tapas?
The most classic tapas dishes in Spain tend to be very simple in nature. Some may not even require cooking at all: think dishes of local olives, or plates of cured meats and cheeses.
Other traditional Spanish tapas use simple, easy-to-find ingredients, but that doesn't mean they're not delicious when made right! With many having such short ingredient lists, the quality of each and every component becomes crucial.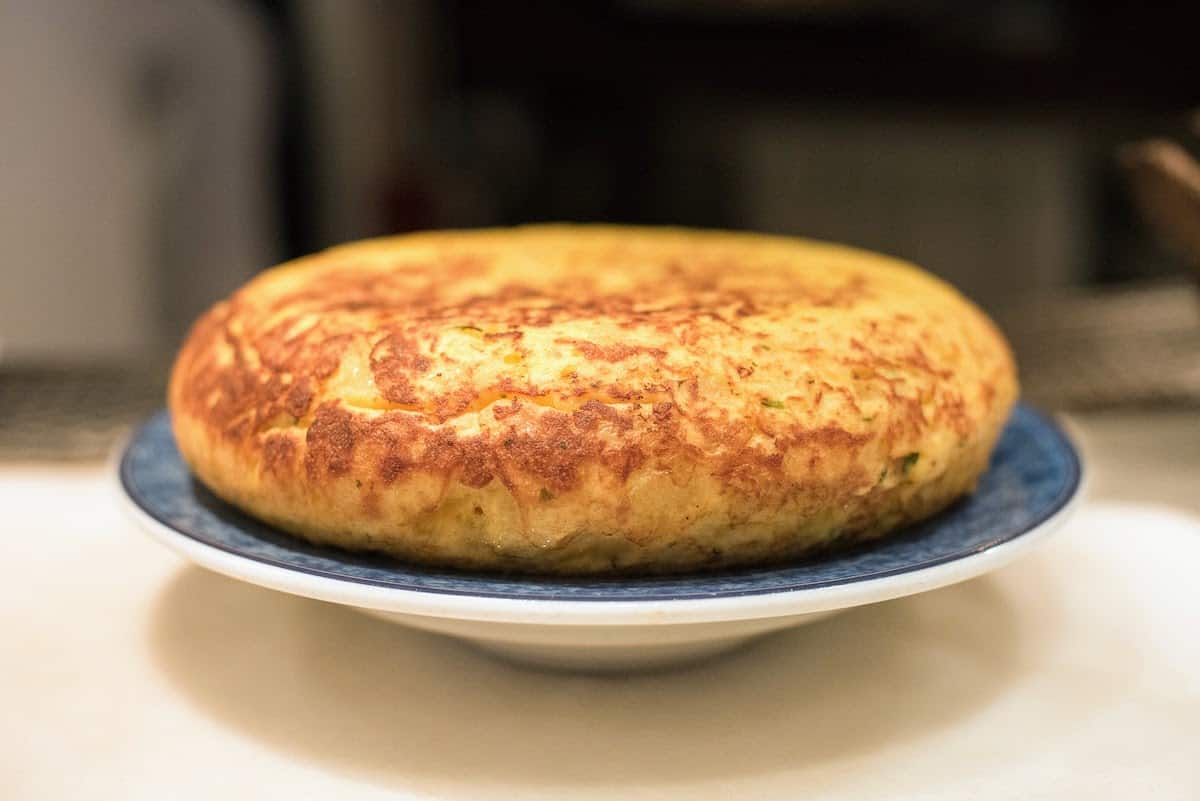 What Are the Different Types of Tapas?
Hot Tapas
Hot tapas, as you may have guessed, need to be cooked and are served warm, preferably to order. Everything from anchovies to eggplant can be fried, and you'll also find everything from juicy grilled pork skewers to chorizo simmered in wine.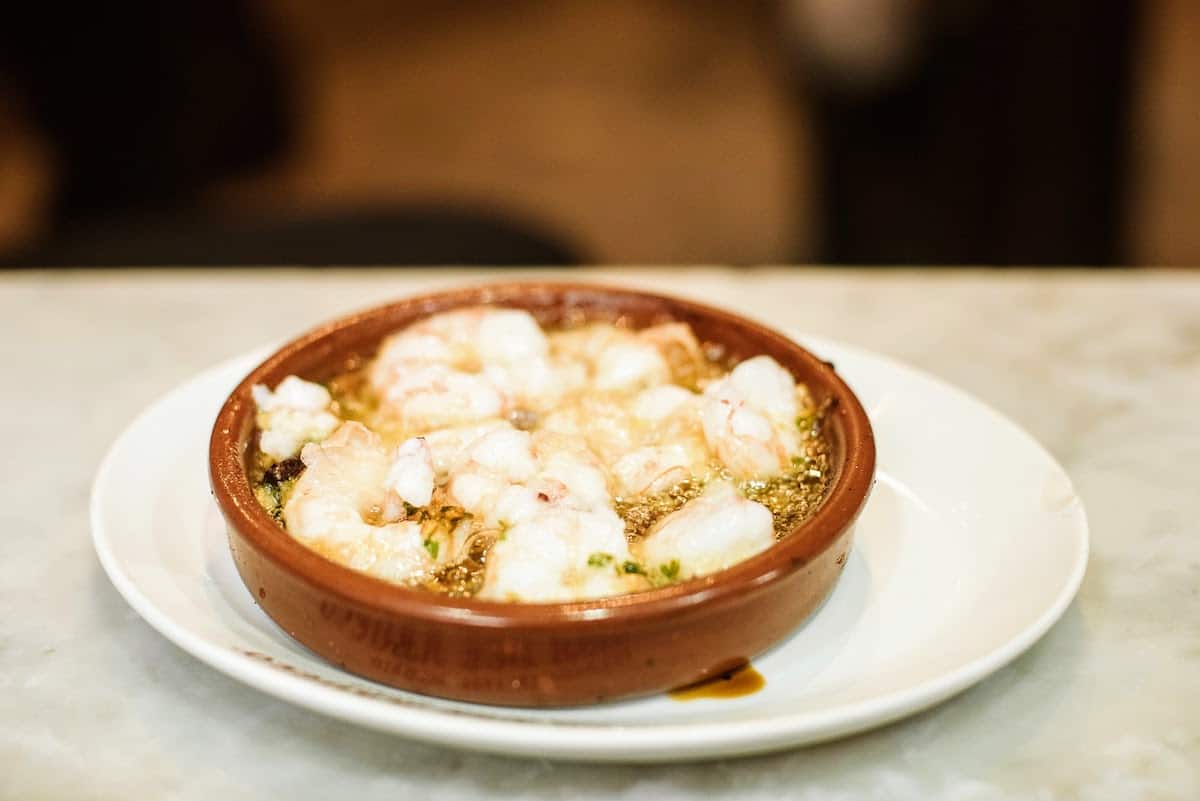 Cold Tapas
On the other hand, cold tapas are often made in advance to give them time to chill. Some even sit in glass cases on top of the bar, ready to serve.
A few traditional cold options are ensaladilla rusa (a sort of Spanish potato salad), refreshing salmorejo (chilled tomato and garlic soup—an excellent vegetarian option), and zanahorias aliñadas (carrots marinated in a flavorful spice blend).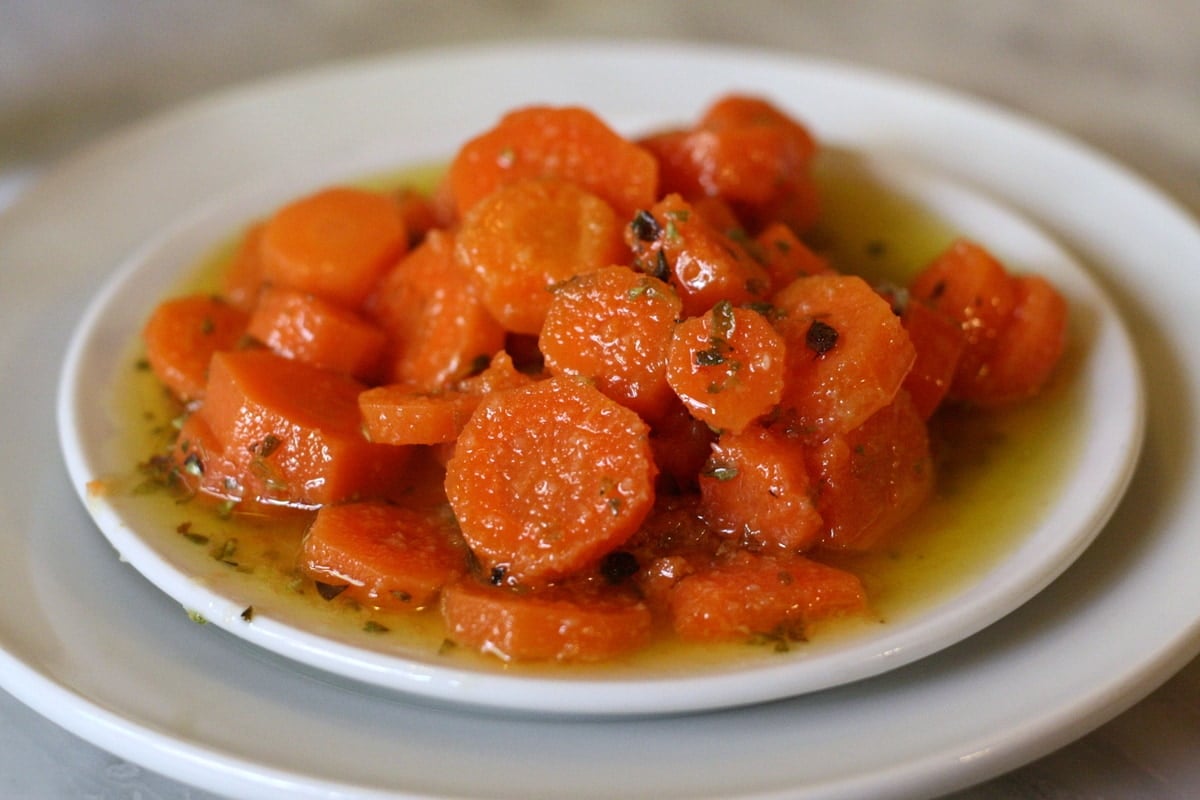 Pintxos
Pintxos (pronounced "pinchos") hail from the Basque Country, where you'll often find this word used instead of "tapas." The name comes from the verb pinchar, which means to poke or skewer something. Many pintxos are typically served skewered atop a piece of crusty bread with a toothpick.
Like tapas, pintxos can be hot or cold. Many eateries in the Basque Country display their cold pintxos atop the bar, with a separate menu listing the hot (made-to-order) options. While the cold pintxos look pretty and can often be delicious, be sure to order a hot pintxo or two for a truly special experience.
Craving some pintxos? Check out these 10 simple pintxos recipes to make at home.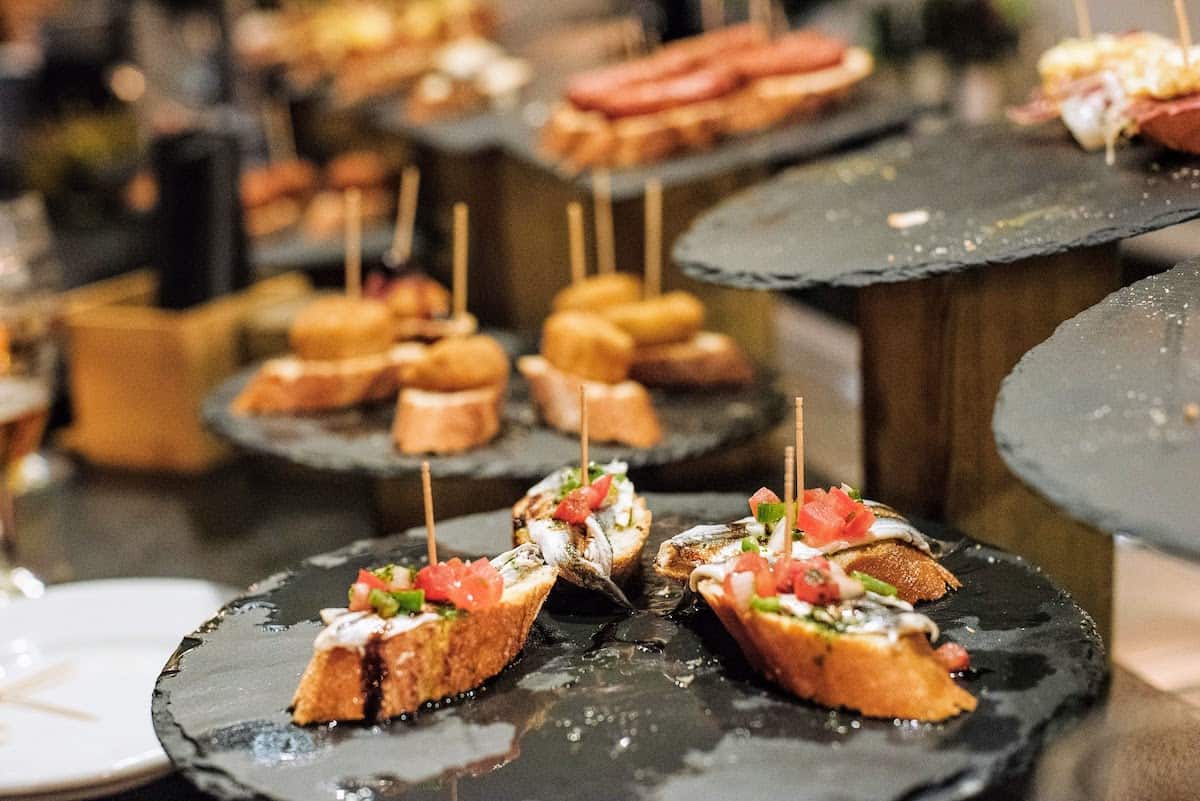 Tostas
Another popular bread-based option, tostas are toasted open-faced sandwiches with all kinds of delicious toppings. These are an especially great option to enjoy in a crowded bar with little space to put your plate down—no need to mess with utensils!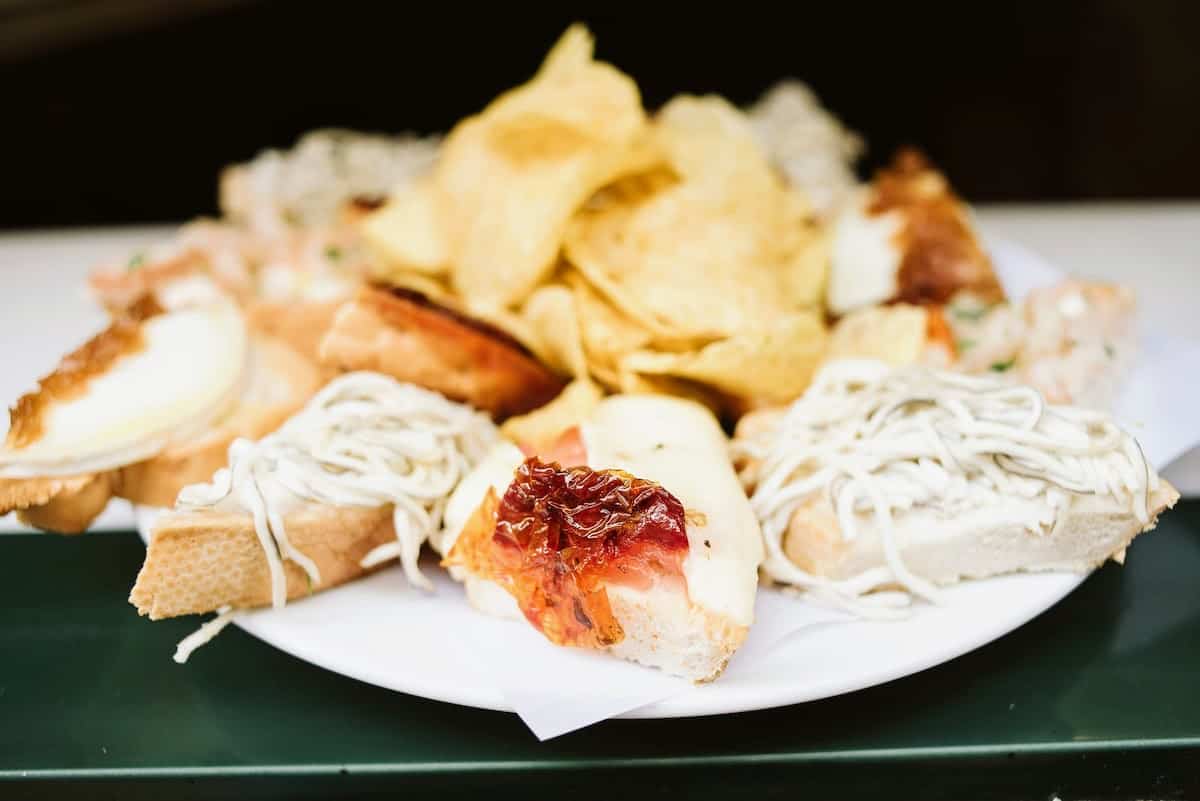 Tablas
Tablas are Spain's answer to cheese and charcuterie boards. These are an excellent way to sample some of Spain's prized gourmet products, especially the iconic jamón ibérico (acorn-fed cured Iberian ham). Plus, they make the perfect accompaniment to a glass of wine or two!
Conservas
Last but not least, conservas are the unsung heroes of the Spanish food world. Simply put, they're canned goods—but here in Spain, that means they're prepared with flavorful marinades and the utmost respect for quality. You'll never look at a can of tuna the same way again!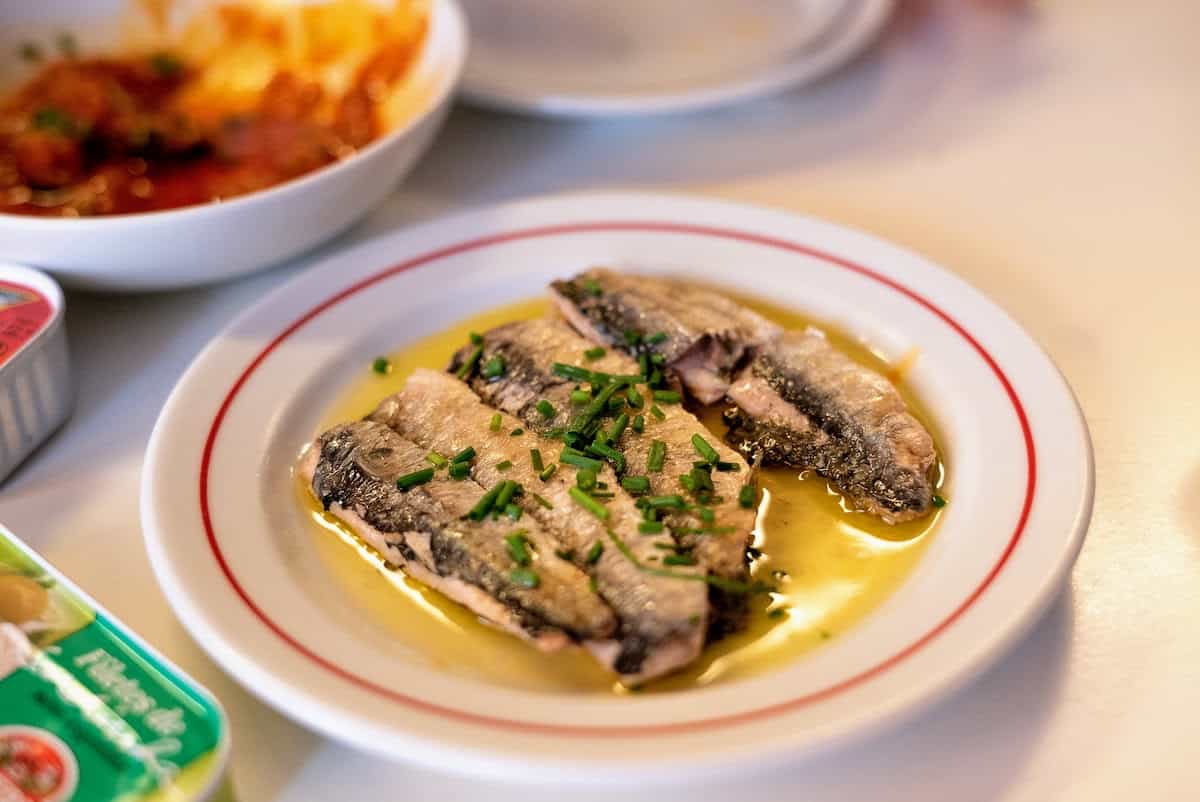 What Are Tapas Ingredients?
Ingredients can vary from dish to dish, but there are a few that you'll find fairly often.
Olive Oil
Olive oil is arguably the most important ingredient in Spanish cuisine. It makes an appearance in just about every tapas recipe there is, whether it's used to fry or sautée or it's incorporated into the dish itself.
All Spanish olive oils are not created equal. Extra virgin provides health benefits, quality, and taste that other varieties don't. From there you could narrow it down even more, as different varieties of olives have varying flavors that often affect the taste of the final dish.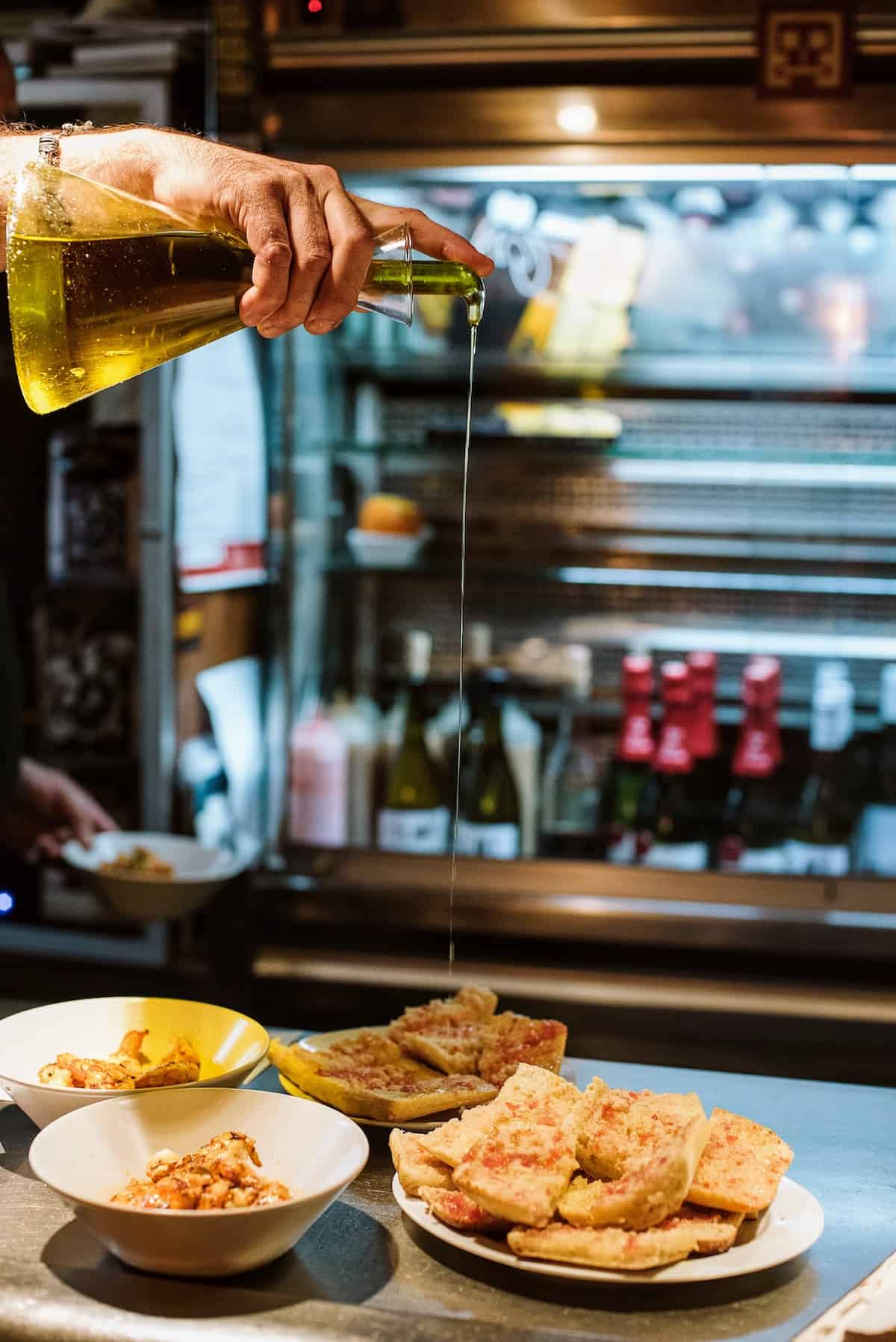 Garlic
Most Spanish recipes are light on aromatics and seasonings—with a few exceptions. Garlic is one of the most prevalent flavors in many typical Spanish dishes, whether rubbed onto pan con tomate, sizzled in olive oil to flavor gambas al ajillo, or puréed into salmorejo.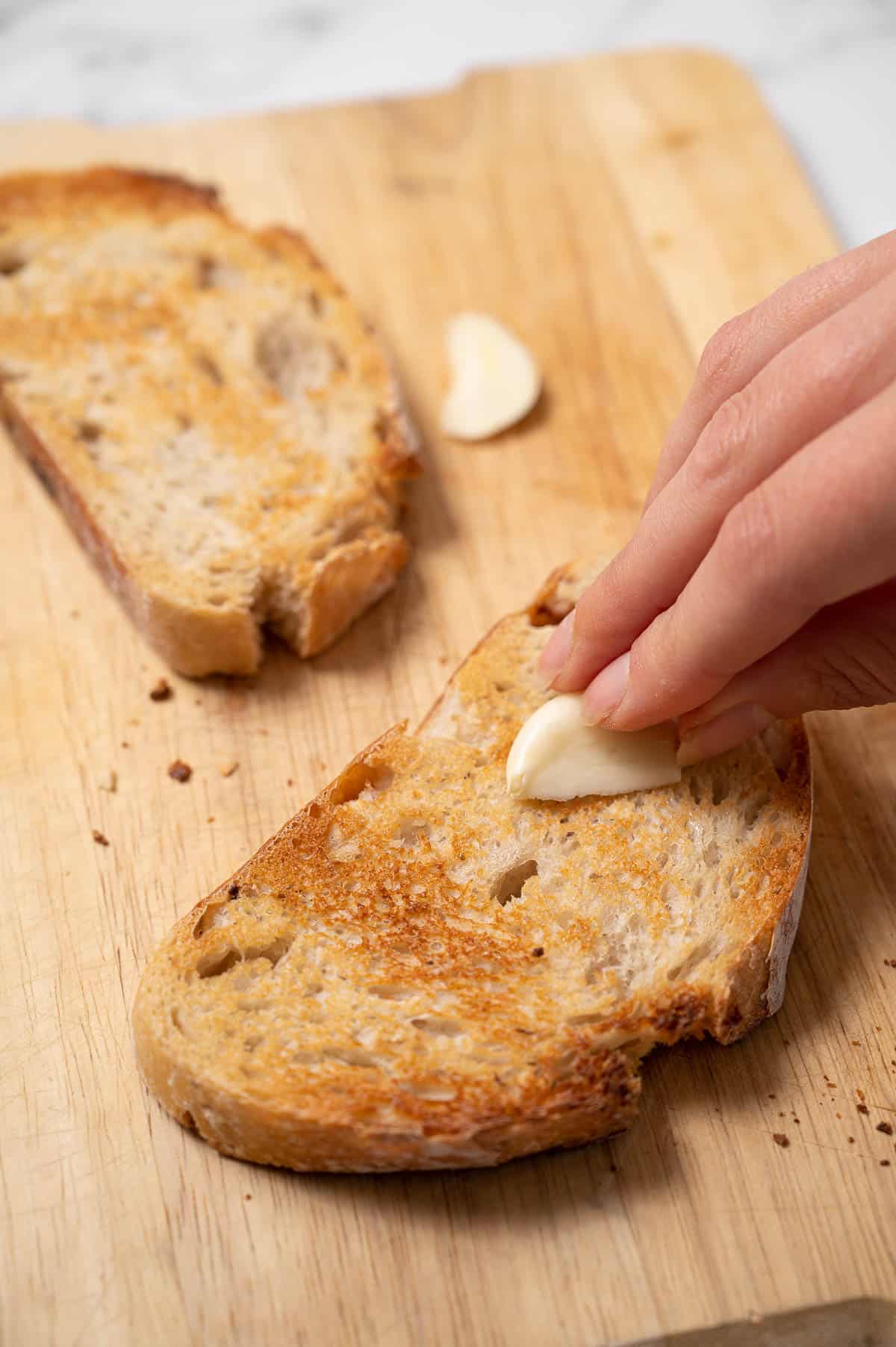 Bread
Bread is another common element of tapas. Whether blended into a cold soup to achieve a perfectly creamy texture, used as the base for tostas or pintxos, or simply served on the side, some form of bread appears in countless classic dishes. Picos, small crunchy breadstick crackers, are also commonly served with tapas.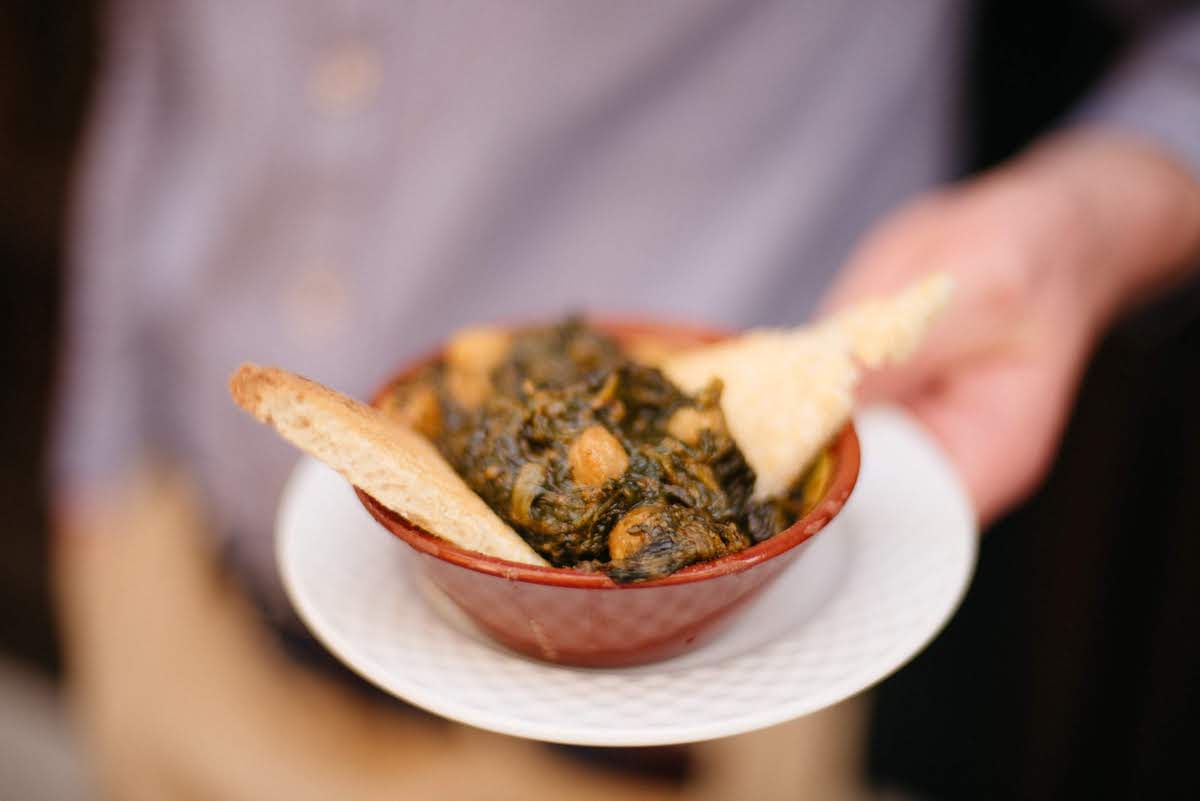 Eggs
Though most commonly associated with the tortilla de patatas and other omelets, eggs make an appearance in many other tapas dishes. They're especially perfect when broken over fried potatoes to make huevos rotos, baked with veggies and meat in huevos a la flamenca, or hard-boiled and chopped up to garnish any number of dishes.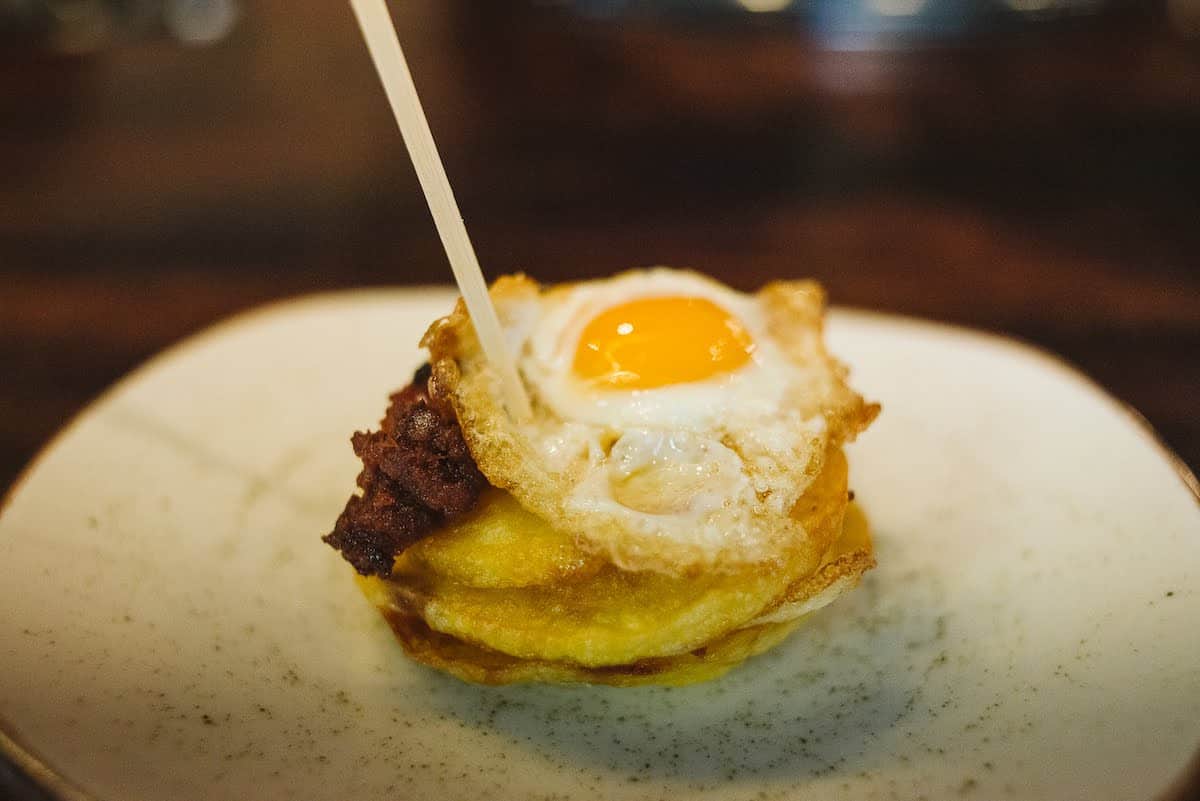 What Are the Top Spanish Tapas Recipes?
What Do You Drink With Tapas?
Cerveza (Beer)
Most people are surprised to learn that beer is one of the most popular drinks here in Spain. If you want a smaller portion, order a caña, or a small draft beer. The caña's compact size ensures that it'll stay nice and cold for the short amount of time you'll need to devour a tapa.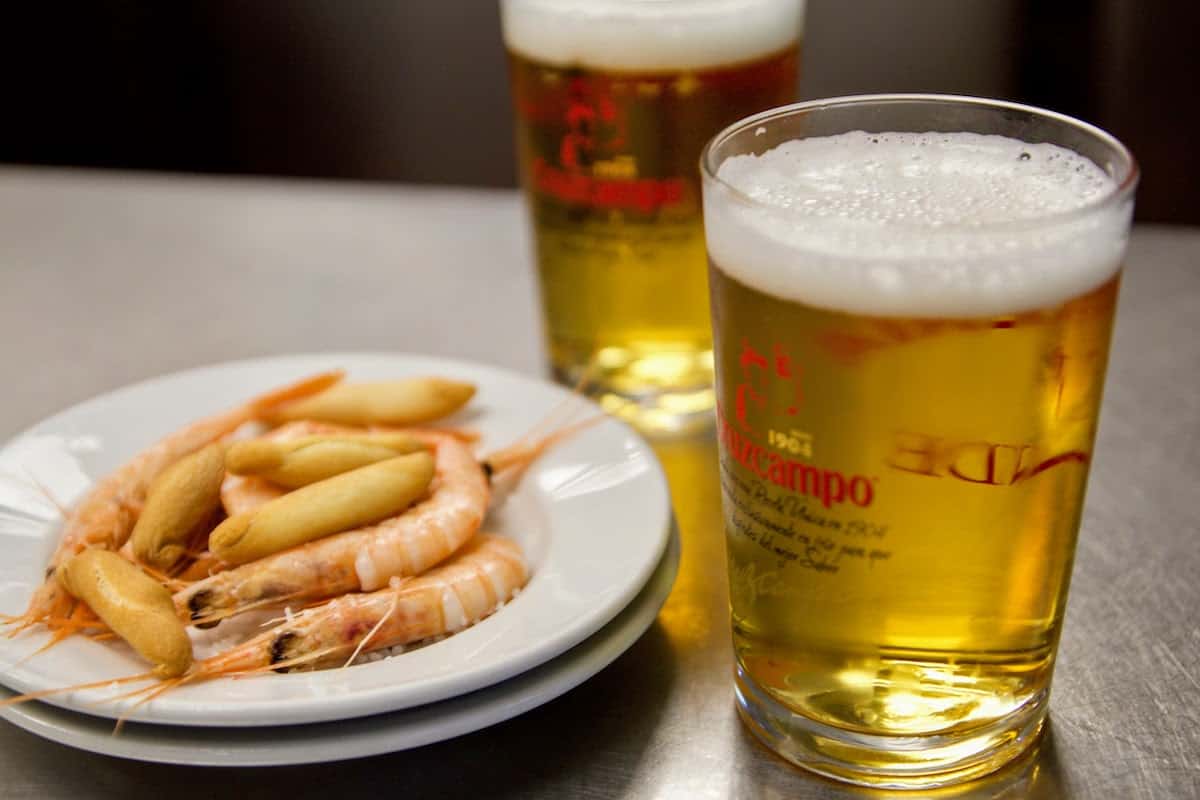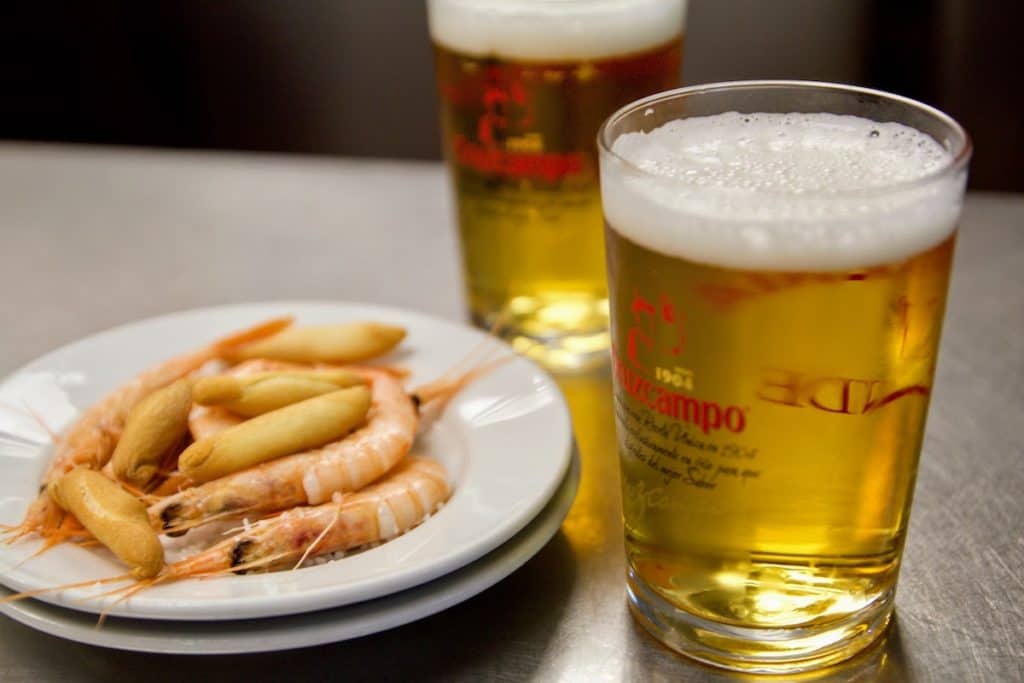 Vino Tinto (Red Wine)
Red wine is another classic option. Rioja and Ribera are two of the most famous varieties of Spanish wine, but there are dozens of other Spanish reds worth trying. And though they're not as well-known abroad, Spain also makes some pretty incredible white wines!
Vermouth
Speaking of wine, vermouth has come back into style in full force over the past few years here in Spain. Its unique bittersweet taste makes it an especially perfect pairing for salty bites like olives and anchovies.
Sherry
Down in Andalusia, you'll also find many locals enjoying sherry with their tapas. This fortified wine comes in a variety of styles, making it easy to pair with all kinds of dishes. In Spain it's called jerez, since it comes from the area around Jerez de la Frontera.
Cava
Yet another fantastic wine to enjoy with tapas is cava, Spain's excellent sparkling wine, which is produced mainly in Catalonia.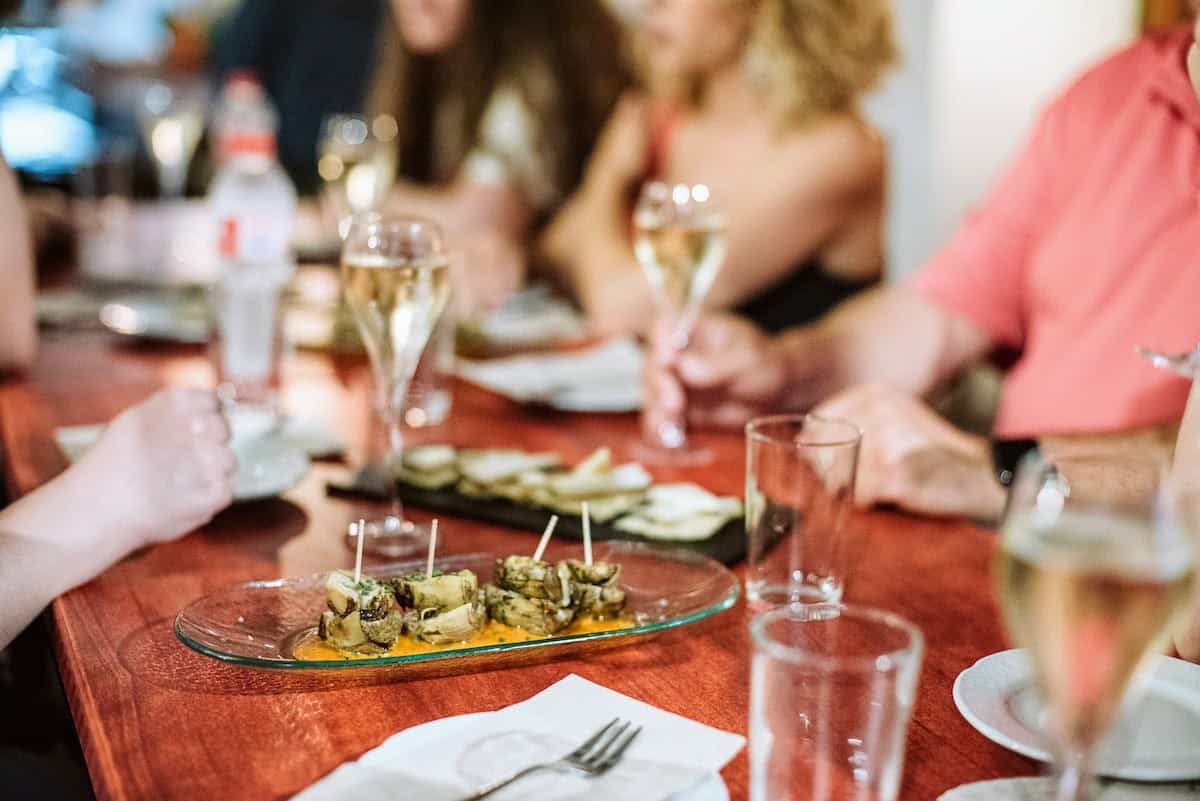 Refrescos (Soft Drinks)
If you don't or can't drink alcohol, no worries—you can also order a variety of soft drinks at any Spanish bar.
See More: Try our recipes for non-alcoholic sangria and watermelon coolers at home!
What Spanish Cities Are Famous for Tapas?
Two of Spain's most famous tapas areas are Andalusia in the south (especially the cities of Granada and Seville) and the Basque Country in the north. But they're not the only places to enjoy this emblematic staple of Spanish cuisine.
Granada
In Granada, tapas are typically large and free, and they become increasingly fantastic with each drink you order. This helps encourage you to stay at one place for longer.
San Sebastian
Up north in San Sebastian, pintxos (as locals call them) are often smaller and more gourmet. Many, though not all, are served atop a slice of toasted bread.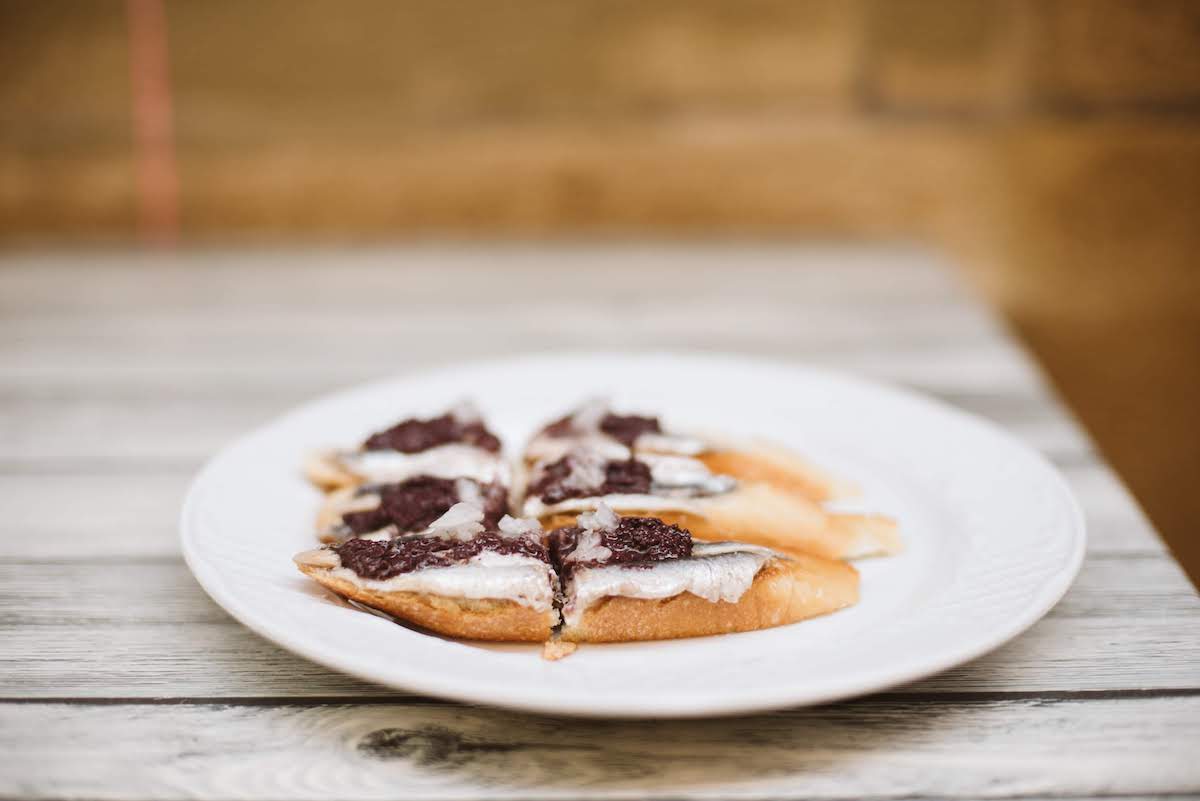 Madrid
Tapas in Madrid vary hugely, from a simple bowl of potato chips to a plate of meatballs. That being said, when you order a drink in the capital city, it will come with something to snack on more often than not.
Read More: The Most Typical Spanish Tapas in Madrid
Seville
You do have to pay for tapas in Seville, but that means they tend to be higher quality and often larger. For €2–5 you get the freedom to choose exactly what you're in the mood to try!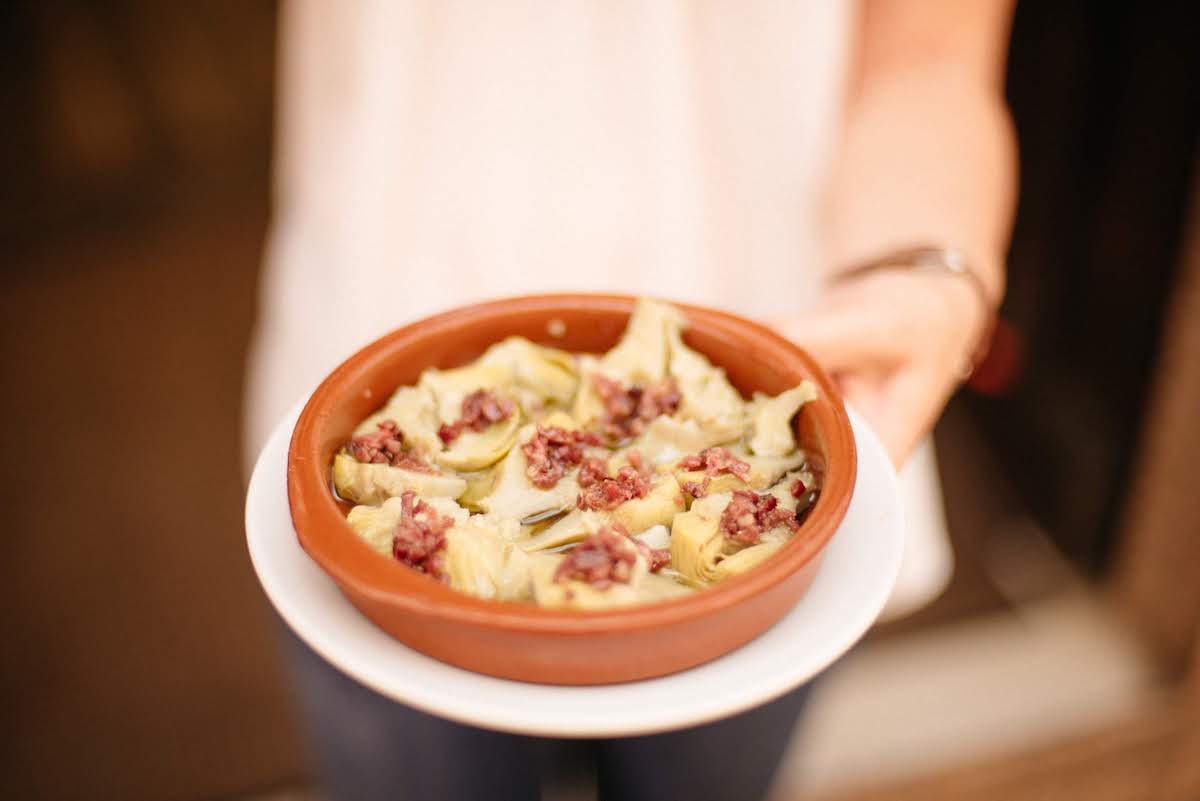 Malaga
Another member of Andalusia's excellent tapas culture, Malaga offers a fascinating blend of traditional and contemporary eateries. Not all tapas are free here, but even those that aren't are well worth the money.
Barcelona
Last but not least, the tapas scene in Barcelona is a bit different than elsewhere in Spain. Here it's common to sit down at a tapas establishment and order multiple shared plates, rather than "crawling" from one bar to another.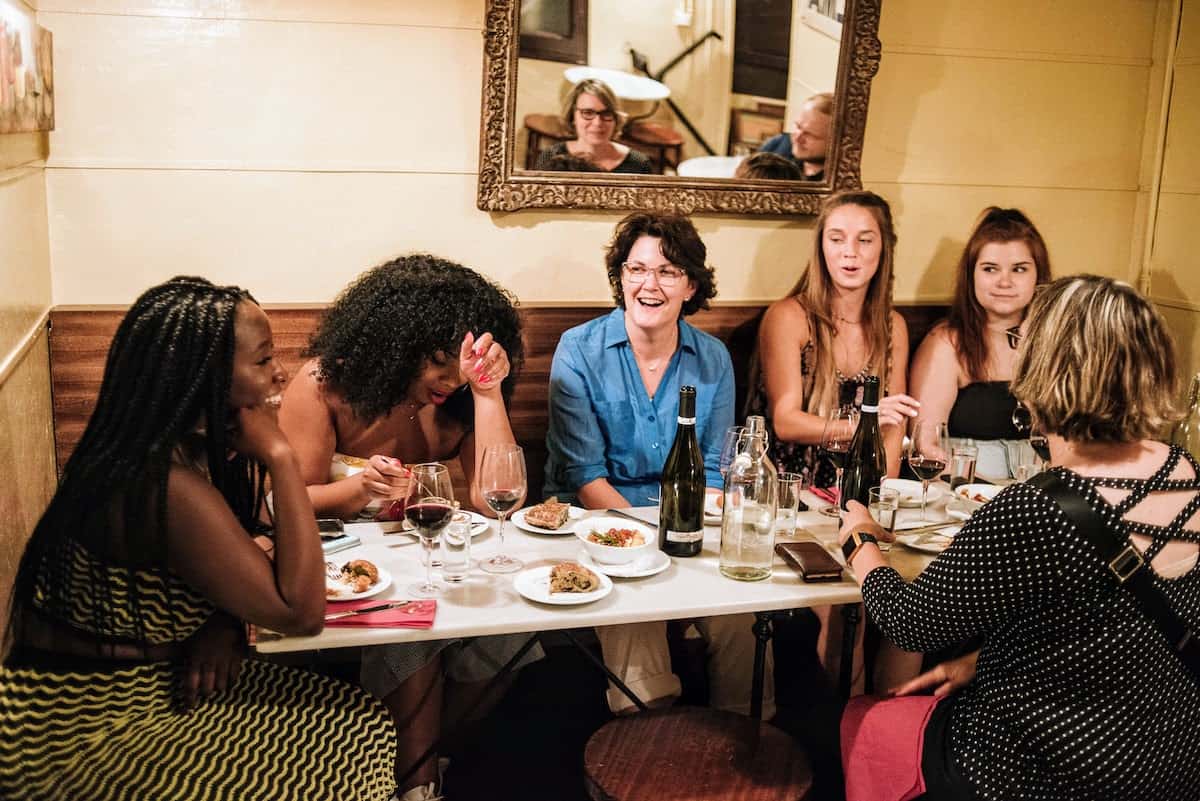 When Is the Best Time to Eat Tapas?
Mastering Spanish mealtimes is an art form in and of itself. But when it comes to tapas, it's surprisingly simple.
There are two main tapas-eating times: before and during lunch (from about 1:30 until 3:30 p.m.), and in the evening from roughly 8:30 p.m. until midnight.
In smaller towns, many people pop down to their neighborhood bar around 1:30 p.m. to have a drink and a tapa or two before lunch. On Sundays, even in big cities like Madrid, it's very popular to spend the afternoon tapeando, or going out for tapas.
Tapas time in the evening really starts to get underway around 8:30 p.m. Some people go for one tapa and a drink before dinner; others eat a dinner composed entirely of tapas. Tapas bars typically start to close around midnight.
Spanish Tapas FAQs
What is a tapas-style dinner?
You can enjoy a tapas dinner in Spain simply by heading out on a tapas crawl, or by staying at one bar and ordering multiple shared plates. And if you're not in Spain, the same concept is relatively easy to recreate at home.
How many tapas make a meal?
That depends on how hungry you are and the size of the tapas! Order one or two dishes at a time to get an idea of how large and filling they are. You can always order more until you're full.
What's the difference between tapas and appetizers?
Appetizers are always eaten before the meal, which is not always the case with tapas. You can eat tapas before your main meal if you want, or you can order various tapas dishes and have that be your meal.
Are tapas free in Spain?
In some (but not all) places in Spain, tapas will come free with your drink. Granada is particularly famous for this—the free tapas here can get quite elaborate. Elsewhere, free tapas may be as simple as a dish of olives or nuts.
What is the most famous dish in Spain?
Paella is probably the most famous Spanish food abroad. However, here in Spain, our national dish would arguably be the tortilla de patatas (potato omelet). It's a popular tapa, too!
Hungry for more? Sign up for my free weekly newsletter and receive a new Spanish recipe once a week! Join today and get my FREE Spanish ingredient essentials guide!