From taking the plunge by quitting my job to focus on the things I love, to starting a business in the midst of an economic crisis, you could say that 2012 has been an interesting year. Here's a recap of the most important events, brought to you from the guest room at my in-law's house as I do my best to get over a cold before bringing in the New Year Spanish style.
January
Let's back up a bit. Last year around this very time I was walking with Ale on the beach here in El Puerto de Santa María (his lovely hometown). We were discussing the fact that I wasn't quite happy-- my NIE was taking forever, my private English classes felt unorganized, and between his start up company and my lack of work papers I felt financially insecure.
With his support, I made a decision. I would accept another language assistant job, this time with a company called BEDA. I'd be working about 18 hours a week in a primary school for a whopping 695€ a month. It wasn't much, but I figured it would be something stable for the time being.
Unfortunately, it was a bad decision. I didn't like being a language assistant before, and it was no different in Madrid. Between the long commute, crappy pay, and a fellow co-worker who got angry with me when I (gently) explained to her that she was teaching some of the 4th grade English grammar completely wrong, I'd had enough.
But I tried to stick it out anyway. A small consolation were the weekend trips we made sure to plan, despite our tight budget. Together, we discovered a Madrid day trip favorite, Alcalá de Henares, famous for its free tapas and delicious pastries.
February
I continued with my job in February, waking up before 7:00 to catch the metro and arrive at the school for 9:00. In the afternoon I taught private classes, leaving me little time to continue with this blog and my recipe blog, but I did my best to make the time, as I realized I really liked what I was doing.
Our weekends were spent exploring locally, and my friend Lauren and I were able to plan some nearby food trips. We visited Quesería La Cabezuela where we met José Luís, and tried some of his excellent cheeses.
We also visited a very powerful place for Spanish history, Valle de los Caídos. My entry about the experience is one of this blog's most controversial. We ended the month with another day trip, this time to nearby Aranjuez, a lovely town where the Spanish kings had their summer palace.
March
March was both a stressful and exciting month, as my little sister got married. What she had started to plan as a simple ceremony had quickly turned into a full scale wedding and I wasn't about to miss my sister's big day. My school gave me the time off (although they weren't happy and I would've liked to have been there for more than a week) but I can't complain, as Ale and I got to be there with my family for this wonderful event.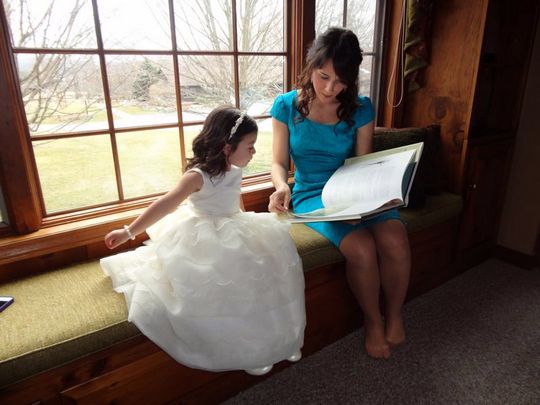 April
April began with Semana Santa, Spain's ever important Holy Week. Ale and I planned a route through Extremadura, a relatively unknown but absolutely beautiful part of Spain. We visited cities like Trujillo, Cáceres, and Mérida, and then made our way to El Puerto to visit with his family.
Back in Madrid, Lauren and I planned another culinary route, this time visiting Crica Farm, one of Spain's best small milk farms, and then Quesería Cantagrullas, an incredible cheese farm started by another ambitious young food lover.
It was in April that I finally decided that I'd had enough at my job. I'd started to get some freelance writing assignments through my blog, and knew that between that and my private classes I would be okay quitting the school job. I respectfully gave two week's notice and also offered to write them an evaluation of the program, which they (surprisingly) gratefully accepted. I wrote a detailed review of how they weren't using the language assistant to their full potential, in which I tried to be constructively critical. Hopefully, it brought about some changes.
May
In May we did our best to explore Madrid. We had moved there right before winter, and although we'd gone out quite a bit upon arrival, we'd tended to hibernate through the cold months of January and February. Suddenly, May had arrived and it was hot! We took advantage to discover the botanical gardens, restaurants, and markets.
On the work front, Ale's company was going well, and he'd also accepted a job as a part time project manager for an important team of web developers. I was starting to make some income blogging, but suddenly realized that working 100% from home could be a bit stifling. I wanted to start a business, and remembered the day I had stumbled upon the concept of a food tour.
I joke that I'd been training for this business without knowing it for the past five years. With a background in food, business, and hospitality and tourism, I figured it would be worth a shot. I did my research and began to plan an initial route, the Signature Tour, and spent my days roaming the streets of Madrid, eating my way around town.
June
Despite being busy planning the tours, I wasn't about to give up on travel blogging. I knew that due to Ale's schedule we couldn't be full time, nomadic bloggers, and that was one of the reasons I'd started Madrid Food Tour in the first place, but I didn't want to give up on something I loved so much either-- I would just have to find a way to make both businesses work together.
So in June we took a trip by plane for the first time in awhile (excluding the US wedding trip). We visited Bilbao, where we met Liz and Liz, two other Spain bloggers, and celebrated our first wedding anniversary with abundant Basque pintxos and txacoli. It was a great trip that left us craving much more of Basque Country.
July
In July, I gave my first tour with Madrid Food Tour.
The next months would be full of tweaks and adjustments, but the concept had been born and the company was up and running. The only problem… would I have time to continue blogging?
We also moved in July, sacrificing our wonderful location next to Retiro Park for about three times more space in our new apartment. It was a tough trade off, but ultimately for the best. Feeling charitable, we randomly decided to adopt an abandoned cat, and (despite my allergies) welcomed tiny Lima into our new home.
Despite being busy, we made time for a quick road trip, and visited the lovely cities of Burgos, Logroño, and Zaragoza, where we enjoyed milder weather and fantastic food. I also had company in July, my good friend Sarah came to visit from California, and we made an obligatory trip down to Seville, land of cheap tapas and too much sun!
August
August was hell. It was the first time I'd spent an entire August in Spain, and not only in Spain, but in hot, inland Madrid. Despite having AC, I couldn't sleep or work comfortably, felt trapped inside, yet didn't dare venture outside.
Next August will definitely be spent elsewhere, but at least the terrible heat gave us the motivation to explore hiking trails in the mountains near Madrid.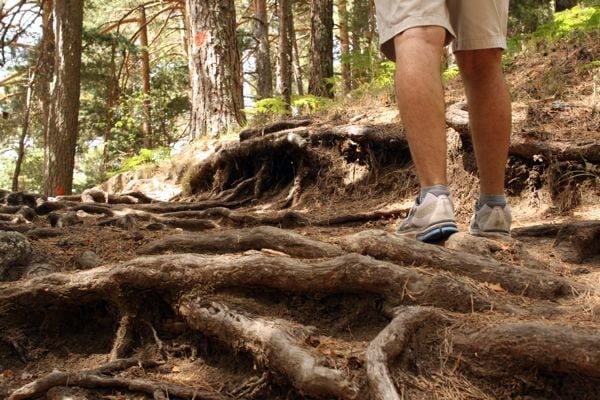 September
To make up for August being so slow, September was super busy. I'd signed up for two travel blogging conferences, hoping to learn as much as possible to keep being able to blog as a part of my business.
First up was TBU Portugal. I went with Cat and Liz, and it was nice to have people I knew to room with. I loved my time visiting Porto, from the incredible markets and wonderful food, to the nice people around town. I made sure to sign up for a blog trip that had us heading north through the Douro Valley, stopping in places like Pinhão and Guimarães. Northern Portugal left me very impressed, and is a place I would highly recommend exploring.
At the end of September I made my way to Girona, Spain for TBEX. Luckily, Ale was able to come this time and together we attended sessions and tried to take in as much as possible that would help us progress as bloggers. We met some great people, and saw some fantastic places-- neither of us had ever explored this part of Spain before.
Looking back at our time in Costa Brava it is difficult to choose something that stands out--- everywhere we went was incredible! From our fancy reception dinner in a castle, to the fantastic day trips and beautiful hotels we stayed in, I know we will be back to Costa Brava soon.
October
Coming down from busy September, you might think we took a break-- but no. We made sure to plan plenty for October too. In addition to the tours me and my team were giving, I also had some travel plans.
We started by exploring the nearby town of Chinchón, a very small town near Madrid. The next weekend we took off on a Ryanair flight to Bologna, Ale's first trip to Italy. We had planned a food and romance trip for my birthday, which included private pasta making classes, and a tour through the Emilia Romagna countryside to meet local food producers (and to try the best Parmesan cheese, balsamic vinegar, and white truffles of our lives!).
The last weekend of October we were invited to participate in the #AceiteJaén blogtrip with other Spanish food bloggers. The town government of Jaén showed us local olive oil producers, we learned how to taste olive oil, and had some incredible olive oil focused meals.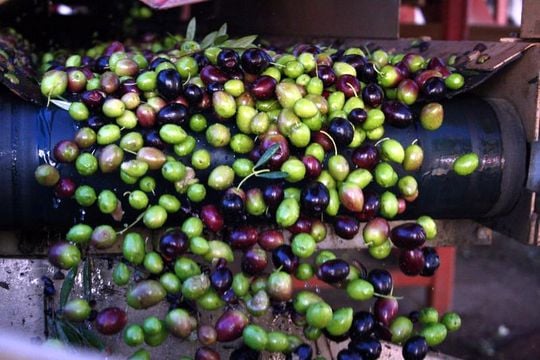 November
November had snuck up quickly, and we would spend half of it the US visiting my family. I was so excited to go home for my first Thanksgiving in years, and even more excited to meet my new nephew Anthony. The two and a half weeks we were there flew by, and leaving was difficult. But, luckily, when I got back there was too much work to do to stay homesick!
December
The end of the year is finally here, and it seems to have passed so quickly. December has been a month filled with Christmas cookies, and evening strolls to admire Madrid's Christmas lights before stopping to have some churros or turrón. Madrid Food Tour also successfully organized its first Madrid Tapas Workshop, where a group of 20 enjoyed learning to make some delicious Spanish tapas.
In the middle of December I spent a few days in Seville, playing tour guide with some new friends. We ate some incredible food in the Spanish Capital of tapas!
Before I knew it it was the 23rd and we headed down to El Puerto de Santa María, Cádiz to spend Christmas and the New Year with Ale's family. Tonight we will start dinner around 10:00 p.m. and stay at the table eating, drinking, and talking until around 1:00 a.m. Ale and I will then call a taxi to the beach club where his friends have decided to dance the night away celebrating the New Year. I'm hoping to survive until at least 7:00 a.m. this year, to avoid being called the strange American wife (again)! Although I honestly think that even at 7:00 a.m. we might be the first ones to leave!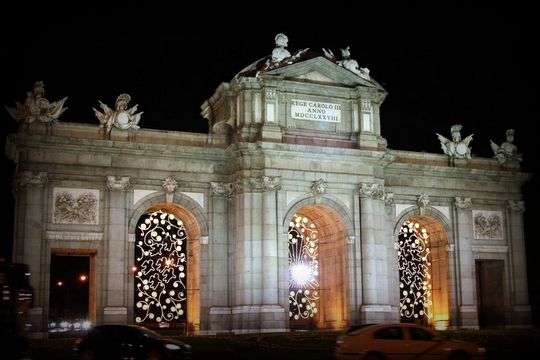 Happy New Year!
2012 was one of the most exciting and interesting years of my life. Both Ale and I took risks and, so far, they are paying off. We are extremely grateful for all of the positive people in our lives, you guys are necessary and have helped us more than you know. We can only hope that 2013 is an even better year, as we will continue to work hard for our businesses and to maintain a lifestyle where frequent travel is the norm.
Happy New Year to all of our readers, thank you for your support and we wish you all the best in 2013!